Bomar High-Density BNC Male Connectors Optimized for Broadcast and Telecom Network Applications
Bomar High-Density BNC Male Connectors are Optimized for Broadcast and Telecom Network Applications
Bomar Interconnect Products has added high-density BNC male connectors to its extensive BNC connector portfolio. Boasting true 75-Ohm performance, the plugs are ideally suited for employment in digital A/V cards, mobile broadcast, broadcast cameras, and studio integration applications. The new RF interconnects are 51% smaller than traditional BNC devices, allowing four times the density. Moreover, they are 40% smaller than the DIN 1.0/2.3 and 39% smaller than the Mini-BNC. These robust and reliable high-density BNC male connectors feature outstanding performance up to 3GHz and boast optimal return loss capabilities and VSWR. Parts are intermateable with all standard 50- and 75-Ohm high-density BNC products and are especially appropriate for mating with Bomar's proprietary E-Snap Series of edgeboard RF connectors.
Due to their superior mechanical performance and durability, as well as small size, Bomar's high-density BNC male connectors are specified for any application where standard BNC connectors can be used, including network routing and switching, teleco central office, DS3/DS4, digital video-HDTV, broadcast, and custom cable assemblies and instrumentation.
Field installable on 1855A (mini-coax) and 1694A (RG-6) size coaxial cables, the high-density BNC plugs meet or exceed all industry mechanical, electrical, and environmental standards. To further ensure unsurpassed reliability, interconnects feature gold-plated contacts and Teflon insulators. The insertion/extraction tool for these parts is available exclusively from Bomar and its distributors.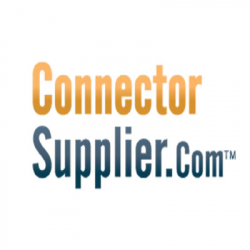 Latest posts by Connector Supplier
(see all)