Automotive Interconnect Product Roundup
Miniature, high-reliability interconnect products with enhanced resistance to shock, vibration, and ingress provide essential electrical and mechanical connections between the wires, cables, PCBs, IC packages, and batteries critical to the operation of an increasingly interconnected system of intelligent automotive technologies. Check out this week's product roundup for some of the latest and most impactful introductions designed for use in connected vehicle applications spanning entertainment to powertrain and safety to comfort.
Automotive Interconnect Products
Amphenol Commercial Products
' USB 3.1 Type-C connectors simplify mating with reversible plug and cable directions, support scalable power charging by extending 5A current ranges plus USB power delivery, and enable high-speed transmissions up to 10Gbps. Designed for use in various automotive applications, including GPS navigation, driver assistance, and infotainment systems, the series also features a unique, performance enhancing design that connects all the grounded elements of the connector system to reduce resonance, crosstalk, and EMI.
JAE
's compact, high-density, non-waterproof MX34 Series connectors are ideal for automotive applications including: body and chassis electronic control units (ECU), battery management systems, and EV energy storage systems. Its socket contacts with box-type pin headers are durable against external forces and highly resistant to twisting, its reset-type retainer facilitates easy wire harnessing, and its mechanical lock spring is equipped with a bridge to protect contacts from external loads. The series is available in board-to-cable, in-line; straight and right angle, one- and two-row on-board; through-hole; and surface mount variations with three color-coding options.
Designed to enable complex automotive wiring solutions with outstanding production rates, Schleuniger's CrimpCenter 36 S fully automatic crimping machines perform cutting, stripping, and cable terminating services in a single step with maximum speed, flexibility, and precision. Featuring a compact, modular design with space for up to six processing stations, the series offers easy, icon-based touchscreen operations, accommodates various configurations to address a variety of applications with cross sections spanning 26–12 AWG, and facilitates fast changeovers and simple network integration in existing infrastructure with standard TCP/IP.
Mouser Electronics
now stocks LEMO's brightly colored, anodized aluminum M Series connectors. The highly visible series is compact, oil- and gas-resistant, and rated IP68, and features a ratchet-locking, screw-coupling system ideal for use in high-vibration applications, such as automotive wire harness and motorsport applications, as well as full 360° shielding and high shell conductivity for excellent EMI protection. M Series connectors currently accept cable diameters spanning 2.8mm to 14mm, and are available in 2–114 pin configurations with crimp, PCB, fiber optic, and hybrid low/high current contacts.
Hirose Electric
's GT17 Series shielded automotive connectors deliver low profile, space-saving solutions with enhanced EMI protection for high-speed transmission up to 1Gbps. Ideal for use as automotive USB connectors, the series features a robust lock that eliminates the chance of accidental plug release, offers ease of use with simple plug assemblies and reliable crimp contacts, and is available in a wide range of configurations to meet various application requirements.
Designed to support a diverse range of electronic packaging schemes in automotive applications including multimedia and driver information systems, Amphenol FCI's Conan® 1mm right angle mezzanine connectors are available in four pin-count configurations spanning 9–69 positions, and allow for both parallel and perpendicular stacking, with stack heights spanning 4.15mm to 7.0mm. Featuring an audible "click" sound that enhances security and ease of use, the series' vertical housing and terminal profile guarantee support of up to 5Gbps, and selected stack heights are compatible with PCIe®.
Heilind Electronics
offers Molex's ML-XT™ Sealed Connection System. Designed to deliver cost-competitive, superior reliability solutions in critical, harsh environment vehicle wiring applications, the series features a one-piece plug housing and interface seal that prevents fluid ingress and seal loss, simplifies assembly, and reduces inventory levels and assembly costs. Available in 2–18 circuits, nine color-coded housings, and current ratings up to 13A to support tooling widely used by harness makers, the wire-to-wire system is UL listed, rated IP68 and IP69K, and has passed all SAE J2030 standalone tests.
Featuring SAE/USCAR-2 interfaces designed to mate with industry-standard Molex MX150™ 1.5mm harness connectors, Cinch Connectivity Solutions' ModICE® ME-MX environmentally sealed connector enclosures for rugged control modules are easy to assemble, rated IP67 and IP69K, and remain sealed even when the harness isn't mated. Available in 12, 20, 24, 32, and 40 I/O arrangements, the series is ideal for use in commercial and recreational automotive electronics applications including: CAN BUS, ISO BUS, fleet management, powertrain, chassis, and hydraulics systems.
Designed for use in high-voltage EV systems, JONHON's new 1000VAC/100A GYHF Series high-voltage interlock connectors deliver high reliability performance in a compact, quick-connect package rated IP67. Models designed for shielded wires with cross sections spanning 35mm2 to 55mm2 feature outer shells made of injection-molded nylon PA66, models designed for use with shielded wires with cross sections spanning 16mm2 to 25mm2 feature nickel-plated aluminum outer shells, and both have silicone rubber grommets and sealing rings. Operating temperatures for the series span -40°C to +120°C.
Recently posted:
[related_posts limit="10″]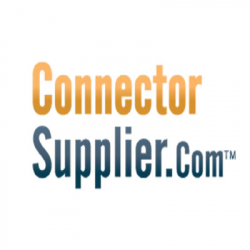 Latest posts by Connector Supplier
(see all)