Automotive Connector and Cable Products
This week's Product Roundup highlights automotive connector and cable solutions for applications including advanced driver assistance systems (ADAS), navigation equipment, and infotainment, security, camera, and comfort control systems.
Automotive Connector and Cable Products: 
Heilind Electronics
stocks Amphenol Sine Systems' DuraMate™ AHDP Circular Plastic Connectors for heavy-duty in-line or panel-mount applications in the automotive, industrial, and transportation industries, including commercial vehicles, agricultural and construction equipment, and marine installations. The sealed, multi-pin circular connector series enables economical, quick-connect mating and has high-strength, lightweight, and impact-resistant thermoplastic housings with redundant IP67/IP69K sealing that provides a robust barrier against lubricating oils, hydraulic oils, and fossil fuels. It also has a bayonet locking system especially designed to withstand high vibration, polarization to ensure proper mating, and an easy-grip coupling system with visual and tactile indicators that provide reliable mating confirmation. The series is available in two shell sizes: 18 and 24, three insert options: high-density signal or mixed power inserts with economical low-insertion-force shaped terminals and high-current configurations with proven RADSOK® contacts, and two different backshell systems that thread onto the rear of the connectors to provide strain relief and additional wire seal protection: standard wide-thread adapters that provide maximum access to the rear grommet for improved serviceability and rigid backshells that maintain a compression-fit design to resist maximum pull-out forces and facilitate strain relief for jacketed cable ranges. Size 24 shells are available in 11 insert arrangements with 7–47 pins and size 18 shells are available in four insert arrangements with 8–21 pins. The series is available in economical reel-mounted, high-volume, machine termination or machined loose-piece format and are rated for 22–7 AWG, 7.5–80A, and operating temperatures extending from -55°C to +125°C.
ACES Connectors
' two-position, 200A High-Power Connector System is ideal for use in EVs, PHEVs, and other high-power applications. It features a robust, touch-safe design with mating assistance and secondary locking mechanisms that enable one-handed operation without additional tools and prevent accidental unmating, 360° EMI shielding, and multiple keying options. The RoHS-compliant system is rated IP67 when mated and IP2XB when unmated, offers high-voltage interlock capabilities, has a cable exit angle of 180°, and is rated for 850VDC and 200A operation and operating temperatures extending from -40C to 140C. In addition, it is compliant with industry standards including USCAR-2, -25, and -37, IEC 20653, and LV215-1.
JAE
's MX55J Series space-saving, high-speed connectors are especially designed for in-vehicle digital camera systems that support new technologies including ADAS and autonomous driving systems. The series is compatible with 1.5Gb/s low-voltage differential signal (LVDS) transmission (depending on configuration and usage) and shielded twisted quad wire (STQ) cables, delivers superior waterproof performance in both mated and unmated conditions (100kPa/IPx9K equivalent) and effective EMI suppression with a whole-surface ground shell and ground terminals, and has a misinsertion prevention key and a mechanical lock that resists twist force. Series options include PCB connectors, standard automotive camera size (23mm x 23mm) rear-case connectors, or complete cable harnesses with straight plug or right-angle plug configurations that can be customized to one of four different cable exit directions to make cable routing easier. The small-form-factor series also has four gold-plated copper alloy signal terminals, achieves high retention strength, and is rated for operating temperatures extending from -40°C to +105°C.
Amphenol ICC
's HSBridge Connector System is a standard USCAR EWCAP interface that can be used as a high-performance digital system for low-voltage differential signals (LVDS) to prevent interference from crosstalk and external sources. It has the bandwidth to support advanced infotainment, telematics, navigation, camera, ADAS, security, and comfort control systems employed in the automotive and transportation industries and supports multiple protocols including LVDS, USB 2.0, HDMI, VGA, and DisplayPort. The scoop-proof system is also color-coded for improved installation, compatible with competing products, resistant to reflow soldering temperatures to support pin-in-paste processes, protected against mechanical stress, accidental unmating, and connector damage resulting from incorrect release, and quality tested to USCAR-2 specifications.
Materion
's copper-to-aluminum Dovetail Clad® strip is produced using a breakthrough patented cladding technology that joins these two dissimilar metals side-by-side in long, continuous master coils that can easily be stamped and formed to create durable, high-reliability bus bars and lead tabs designed especially for automotive-format lithium-ion (Li-ion) battery packs in electric, hybrid-electric, and plug-in hybrid electric (EVs, HEVs, and PHEVs). The unique cladding process achieves an excellent metallurgical bond by significantly reducing the cross-sectional area and thermal diffusion and creating a thin, ductile intermetallic compound that results in a copper-to-aluminum dovetail joint that matches the strength and fatigue toughness of the aluminum alloy. Dovetail Clad material provides superior mechanical, electrical, and thermal performance compared to ultrasonic, bolted, or mixed-metal welded connections and enables high-volume, low-cost laser assembly. Its low electrical resistance enables smaller, cooler battery packs, its low height allows for more compact module designs, and its narrow joint width (4mm max.) provides optimal design flexibility. Dovetail Clad bus bars facilitate the laser welding of like materials and Dovetail Clad lead tabs simplify bussing by replacing anodes or cathodes. For partial penetration laser welding, Materion can also provide a thick inlay solution that selectively clads a stripe of copper or aluminum up to 50% of the metal substrate thickness.
Schleuniger
's CrimpCenter 36 SP is equipped with reliable, high-precision technology capable of cutting, stripping, and terminating cables in a single step with maximum speed and flexibility, and is ideal for enabling complex automotive wiring solutions with outstanding production rates. The machine automates several of the CrimpCenter 36 S' manual processes to further improve efficiency and minimize setup time, achieving an average performance increase of 13% as well as an 11% reduction in cost per lead. New features also include a new highly dynamic drive and control concept, a newly developed deposit gripper system, more precise cable routing and quick-change mechanisms, improved synchronization of the feeding unit and conveyor belt speeds, and the ability to self-adjust for various materials. The machine also has an intuitive, icon-based user interface with a touchscreen, EASY software, and integrated technical documents that provide even inexperienced operators with quick and easy access, and can be combined with up to six processing stations and a wide variety of accessories for maximum application flexibility.
I-PEX Connectors
' ISH Series low-profile, horizontal-mating micro SMT connectors have a 2mm pitch and 0.5mm terminals that are based on an adaptation of a two-part female terminal to help protect against heat and vibration and deliver superior contact reliability in critical, high-density automotive applications including headlamp control units, inverters and DC/DC converters, battery control modules, rearview camera modules, and instrument clusters. The range is available in single-row configurations with 2–20 pins and 7.4mm mated heights and double-row configurations with 4–40 pins and 10.9mm mated heights. Male housings are made of glass-filled liquid crystal polymer (LCP), female housings are made of PBT, and both are rated for operating temperatures extending from -40°C to +125°C. The series is also rated for a minimum of 1,000MΩ insulation resistance, 10g vibration resistance, 4.5A current-carrying capacity, 100V/minute withstanding voltage, and 22–20AWG wire.
The universal ODU TURNTAC contact system from ODU features proven-robust contact technology designed to withstand harsh environmental conditions and heavy use while enabling the stable, reliable, efficient, and economical transmission of high currents in e-mobility charging and electric drive systems and other challenging applications, including medical, industrial, and test and measurement equipment. ODU TURNTAC contacts are a mature contact technology that provides low and stable mating and unmating forces and high-reliability operation for more than 10,000 cycles. They are available in a diverse range of modification and optimization options, including turned, slotted contacts down to 0.3mm in diameter and mating angles up to 5°.
TE Connectivity
's BATTU dual-wall heat-shrink tubing is a semi-rigid, flame-retardant solution especially designed for power cable to terminal applications in harsh environments, including commercial vehicles and industrial equipment. The tubing consists of a polyolefin jacket that meets ISO6722 flammability requirements and a polyamide inner adhesive wall capable of bonding to a variety of substrates. It has a 2:1 shrink ratio designed and sized for rapid application and reliability, helps hasten assembly, offers a degree of strain relief, and has the potential to reduce applied costs. It also provides electrical insulation and mechanical protection from abrasion and bending, resists moisture including automotive fluids, and withstands operating temperatures extending from -40°C to 130°C. The tubing is available in six convenient cut lengths to help prevent splitting that could result from improper cutting (32, 39, 51, 64, 77, and 102mm), accommodates 6–4/0AWG cable, is rated for 600V with 19,700V/mm dielectric strength, and is compliant with UL E85381.
Cinch Connectivity Solutions
' ModICE® Modular Connector Enclosures and SHS Harness Connectors offer a complete line of sealed connector enclosures and sealed I/O headers and harness connectors for rugged electronic control modules in extreme-environment applications including commercial and off-road vehicles and industrial equipment. The product family offers three distinctly sized enclosure models: ModICE ME, SE, and LE, each with various subseries that provide features including vented enclosures, header configurations spanning 18–60 I/Os, blank headers, and headers with integrated RF ports, ferrite filtering, or heat sinks. General specifications for the family include operating temperatures extending from -40°C to +125°C, 10A rated current at 85°C, less than 10mΩ contact resistance, greater than 1,000MΩ insulation resistance, IP67 and IP69K sealing, RoHS compliance, and rugged resistance to shock (5g for 20 pulses), salt spray (96 hours), and temperature humidity cycling (320 hours). Popular ModICE enclosures include the ModICE ME-RF, a unique enclosure header with integrated SMA connectors that enables the quick connection of antennas and other RF devices. Popular headers include the ModICE ME-MX Headers, which come with a USCAR 1.50mm interface, serve as sealed, snap-in covers for the complete line of ModICE ME Enclosures, come in multiple configurations with 12, 20, 24, 32, and 40 I/Os, and are mating compatible with Molex's MX150 1.5mm connector.
Kensington Electronics, Inc.
stocks 0.4mm eye-of-the-needle (EON) press-fit terminals from Autosplice, which offer versatility, value, and reliability in a wide range of demanding application with operating temperatures up to 150°C, and are designed to work with the now industry standard plated-through-hole (PTH) size of 0.60±0.05mm. The terminals' press-fit zone provides optimum retention strength at each end of the PTH size range by employing a combination of elastic and plastic deformation, which is biased towards the former at the lower end of the PTH size range and towards the latter at the higher end, as well as prevented from elongating beyond the material limit to eliminate the likelihood micro-crack formation. Autosplice EON press-fit terminals have been extensively tested to ensure compliance with a number of key industry requirements regarding vibration, thermal and mechanical shock, insertion force, retention strength, humidity, current cycling, and contact resistance, including IEC 60352-5 2012-02 Edition 4.0, have been approved by several Tier 1 automotive customers for global use, and have been successfully employed in automotive applications since 2004 with no reported field failures. Versatility benefits include modularized tooling for low-cost product extensions, scalable insertion systems for cost-effective assembly solutions, and global design, manufacturing, and sales locations. Value benefits include fast production processes, less dependence on manufacturing processes for reliability than soldered connections, and simple, lead-free termination, and reliability benefits include high normal force and high retention force to ensure reliable connections in automotive environments, low contact resistance, and improved performance via the elimination of cold solder joints and the potential for solder flux contamination. In addition, all of Autosplice's compliant pins, blades, and sockets are provided in continuously reeled formats as either individual or multiple-position connector components for compatibility with high-speed automated production equipment.
AVX Corporation
's 53-8702 Series IDC/Press-Fit WTB connectors combine the two most reliable contact technologies in the automotive industry in a single package that delivers robust, double-ended, cold-welded, and gas-tight 24–18AWG wire-to-board connections ideal for use in quality- and cost-conscious automotive applications exposed to harsh environmental conditions including shock, vibration, and high temperatures, such as airbag, engine, and transmission control units. Designed to replace costly two-piece connector systems, improve implementation efficiency and reliability, enable problem-free conformal coating, enhance design flexibility, and remain effective throughout the life of a vehicle, the series features two phosphor bronze contacts per position, is currently available in five positions, and is rated for 6–10A depending on wire size, 125V, operating temperatures spanning -40°C to +125°C, and a single termination cycle. The series also offers dual assembly methodologies, pre-installation on a PCB during the board build process or pre-installation on a wiring harness, and allows users to connect two PCBs that are in close proximity, but not in the same orientation or alignment location for a traditional board-to-board connector more reliably than the FFC/FPC cables typically used to jumper between two ZIF connectors, especially in high-vibration applications.
Fischer Connectors
' UltiMate™ Series connectors and cable assemblies are rugged, compact, lightweight, hermetically sealed, and sealed to IP68/IP69 even when unmated, providing high-reliability solutions for a wide variety of applications with severe environmental, industrial, chemical, and blind-mating conditions, including automotive applications. The circular, push-pull connectors have excellent 360° EMC shielding, extremely robust keying, and a grounding contact ring, and exhibit robust resistance to shock, vibration, and corrosion. The series has also been tested and proven in crash test simulations and meets all industry standards for heavy-duty and weatherproof performance. Rated for 10,000 mating cycles and temperatures extending from -55°C to +135°C, UltiMate Series solutions are available in a wide range of configurations, including cable- and panel-mounted plugs and receptacles with brass and aluminum shells, crimp and solder contacts, and optional sealing caps and color-coded overmolding. The smallest configuration in the series, the Fischer UltiMate 07, offers up to 10 contacts, high-power solutions offer up to 26A, and custom-engineered connector and cable assembly solutions are available to meet unique Tier 1 and 2 automotive supplier application demands.
Siemon Interconnect Solutions
' TERA Category 8.2 Patch Cords exceed ISO/IEC Category 8.2/Class II specifications when utilized in a two-connector, 30-meter Class II channel, and their PCB-equipped plugs optimize signal for exceptional transmission. TERA Class II channels and permanent links deliver transmission performance up to 2GHz to support high-speed 25 and 40 Gigabit Ethernet (GbE) in data center applications. In conjunction with Category 8.2 cables and TERA-MAX® patch panels populated with TERA outlets, the Category 8.2 TERA-to-RJ45 patch cords are ideal for two-connector switch-to-server connections in middle-of-row (MoR) and end-of-row (EoR) data center configurations, while the Category 8.2 RJ45-to-RJ45 patch cords are ideal for direct attach switch-to-server connections used in top-of-rack (ToR) configurations. Constructed of Category 8.2 S/FTP 2,000MHz cable, TERA Category 8.2 patch cords are backwards compatible with Category 7A/Class FA and lower cabling systems. The patch cords also offer nine different colored clips for in-field color-coding, support protocols including IEEE 802.3af, at, and bt (Type 1–4 PoE), 10BASE-T to 40BASE-T, and power-over-HDBaseT (PoH), and are compliant with ISO/IEC 11801-1 Ed. 1.0, IEC-61156, IEC 60603-7, and IEC 61076-3-104 standards.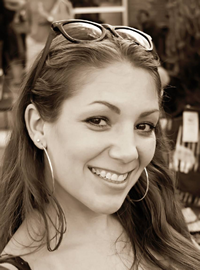 Latest posts by Christine Stieglitz
(see all)