The Auto Industry – Hitting on All Cylinders
The Auto Industry – Hitting on All Cylinders
Automotive is the connector industry's largest market, generating $10,179 million in sales in 2012. Automotive-related sales account for 21.4% of the world connector market.
It is also the fastest-growing market in 2013, with sales up +9.6% at midyear on a year-over-year basis. This compares to total industry growth (all connectors) of only +1.5% at midyear.
The primary drivers of connector sales growth in automotive are:
The increase in the number of vehicles sold, due to:

Rising disposable incomes in emerging economies, creating more first-time buyers
Aging of the North American vehicle population to nearly 11 years, increasing the sale of replacement vehicles
Pent-up demand from the recent recession now being fulfilled
Increasing fuel prices, prompting many buyers to invest in more fuel-efficient vehicles

The amount of electronics in each vehicle has increased as a result of advances in telematics, entertainment, navigation, and safety systems. (It is particularly telling to watch the migration of these electronic systems from high-end models to less expensive models.)
Automotive by Geographic Region
Europe is the largest automotive connector market, with 2012 sales of $3,434 million. However, as this chart clearly shows, European connector sales declined -9.9% in 2012, dropping Europe's share to 34% in 2012 from 38% in 2011.
North America increased connector sales +14.5% in 2012, driven by replacement car sales that surged after the North American economy began to improve. It is estimated that the average age of cars in North America is near 11 years.
Top 10 Automotive Connector Manufacturers
The automotive connector market is very top-heavy, with the Top 10 manufacturers of connectors used in automotive applications accounting for 94% of sales. This is primarily because the large tier one and tier two OEMs purchase from connector companies with broad product offerings, leading-edge technology, and significant value-added programs.
You will note that TE Connectivity and Yazaki combined have 60% of the market.
Automotive Connector Outlook
Currently the automotive industry is in a "perfect storm" business environment, with increasing unit demand and increasing electronic content. World economies are also forecast to improve over the next few years.
These factors have made the automotive connector market the largest as well as the fastest growing market for connectors. Over the next five years (2012-2017), automotive will grow from $10,179 million to $15,024 million, achieving a five-year CAGR of +8.1% compared to overall industry growth of +5.7%.
The following table provides Bishop's forecast of connector growth over the next five years.
---
No part of this article may be used without the permission of Bishop & Associates Inc.
If you would like to receive additional news about the connector industry, register here. You may also contact us at [email protected] or by calling 630.443.2702.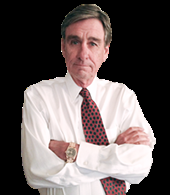 Latest posts by Ron Bishop
(see all)