SCHURTER Shock-Safe Fuseholder Rated up to 16A at 400VAC
SCHURTER Shock-Safe Fuseholder Rated up to 16A at 400VAC
SCHURTER announced the FPG fuseholder series provides increased ratings up to 16A at 400VAC. The increased voltage rating expands application possibilities for this popular fuseholder series, which offers seven different mounting options: Front or rear panel-mount, threaded neck panel-mount, snap-in or press-in panel-mount, thru-hole or SMD PCB-mount. In addition, the FPG series is now available in a special thermoplastic version that meets the latest requirements of IEC 60335-1 edition 4.0 for appliances in unattended use including the enhanced requirements of glow wire tests according to IEC 60695-2-12 and -13.
The FPG series is available with IP40 or IP67 seal protection for 5x20mm fuses with front and rear panel mounting and either vertical or horizontal PCB mounting. Terminal connections are made with quick-connect, solder, and PCB pins. The compact FPG series comes complete with fuse carriers and slotted or finger-grip caps.
The new UL approval for the increased voltage rating is according to UL4248-1/UL 512 and CSA C22.2 for 16A at 400VAC. VDE approval is according to IEC 60127-6 for 10A at 250VAC. The FPG fuseholder series has a rated power acceptance of 2.5W at 10A with an operating temperature of -40°C to +85°C. The series meets shock-safe requirements according to IEC 529.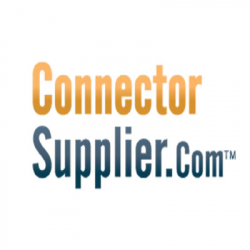 Latest posts by Connector Supplier
(see all)