Apple's "iOS in the Car" Supported by Honda, Kia, Chevy
Apple iOS in The Car
Apple announced during its developer's conference last week that an "iOS in the car" program that will essentially integrate select iOS apps into the vehicle dashboards of participating automakers. Apple's Eddy Cue explained that cars running the program will be available starting next year, and automakers supporting the effort include Honda, Kia, Chevy, Nissan, Volvo, and a number of others. The program will allow motorists to verbally access iOS features including voice calling, iMessages, music, and Apple Maps. In a demonstration by Cue, a user could place a phone call by saying "call" and the person's name. He also said that users could get driving directions through Apple Maps, listen to iMessages, and dictate responses.
The system appears to pair a user's iOS device with a vehicle's dashboard, and it can display information – such as a map – on that vehicle's dashboard display. Cue didn't provide details on the "iOS in the car" program, including how devices would be paired and exactly how each of the services would work. He did emphasize the product would allow motorists to keep their eyes on the road.
Citing sources familiar with Apple's plans, 9TO5Mac.com last month reported Apple was working with automakers to embed signature iOS features into forthcoming vehicles. This isn't the first time Apple has worked to install various iOS features and functions into vehicles. However, it appears to be the company's first real attempt to create an industry-wide program for all automakers, instead of inking one-off partnerships with specific automakers.
For example, late last year, General Motors integrated Siri into its Chevrolet MyLink in-car infotainment system, offering drivers a hands-free option for accessing mobile communication and multimedia services. After initiating a Siri session using the steering wheel voice activation button, drivers can make voice-activated, hands-free phone calls to contacts stored on their phones, play music from their iTunes libraries, compose or listen to iMessages and text messages, and access or add Calendar appointments. GM also introduced an eyes-free mode that prevents the iPhone screen from illuminating when Siri responds to motorist questions. In addition, Siri will not respond to complex queries that require displaying Web pages.
Apple is also collaborating with Volkswagen on a new iOS-based user interface that will roll out via the automaker's fledgling iBeetle model line. All iBeetle vehicles include an iPhone docking station located on the vehicle dashboard as well as Bluetooth support: Once the iPhone is connected, motorists can access a specially-developed iBeetle application bundling other apps including Spotify streaming radio, Reader (which presents audio versions of text messages and social media updates), Expert (which measures lateral acceleration, oil, and coolant temperatures, and other vehicular metrics), Trainer (which compares driving times, distances, and fuel economy values), and Postcard (which sends the car's current location to select contacts).
Copyright (C) 2013 LexisNexis, a division of Reed Elsevier Inc. All Rights Reserved.
This article by Mike Dano originally appeared in Fierce Mobile Content.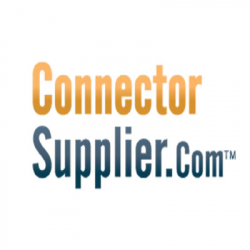 Latest posts by Connector Supplier
(see all)