3D CAD Models of Contact Pins Now Available from Bead Electronics
Bead Electronics 3D CAD Models of Contact Pins Now Available
Bead Electronics, a manufacturer of end-to-end, solid-wire, and tubular contact pins for telecom, automotive, connector, and specialty lighting industries, has launched a new online catalog to strengthen its online usability, improve customer service, and reach new industries.
Using ThomasNet's Navigator platform, the online catalog displays Bead's product specs in a way that makes it easy for engineers and OEM professionals to search for what they need. Each part number has technical specifications, a sales drawing, and 2D and 3D CAD models. Users needing additional information can also submit requests for information directly from the site.
The design of the catalog also takes into account the different ways a customer may look for the custom contact pin they need: Part number, dimensions, tolerance, or retention feature, thus expediting the sales process. Prospective customers can review a 3D CAD model online, download it, and insert it into their designs.
"Our new online catalog uses the language and product specifications that our technical customers want to see and shows prospective customers the breadth of our capabilities," said Ron Andreoli, president of Bead Industries, Inc.
For Bead and other manufacturers, good web content means not only thorough technical specifications and compliance but CAD models and drawings as well. Research shows that engineers who download a drawing and spec it into their designs are more likely to place an order.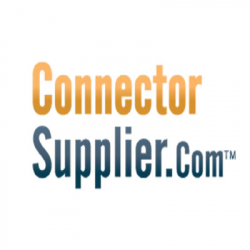 Latest posts by Connector Supplier
(see all)