Yamaichi Y-ConCover-40-O RJ45 Hybrid Connector
Yamaichi Y-ConCover-40-O RJ45 Hybrid Connector
Yamaichi's new Y-ConCover-40-O is an RJ45 hybrid connector comprising a metal protective housing with additional overmolding that achieves outstanding sealing characteristics. It is based on the Yamaichi Electronics hermetic-sealed technology, which was developed a few years ago for extremely reliable photovoltaic connection systems. The lifetime of the product is designed to be 25 years.
The Y-ConCover-40-O can be used in any RJ45 area with strict requirements for IP sealing (IP67/IP68/IP69K) such as automation, medical technology, the construction industry, or in other areas with harsh environmental conditions.
With its unique kink protection, the Y-ConCover-40-O maintains IP protection even when the cable is bent at a 180° angle. This is possible due to a special connection method used between the cable, metal parts, and the overmolding.
The metal housing also allows the Y-ConCover-40-O to withstand the extreme mechanical stresses that frequently occur in industrial applications. It is suitable for Industrial Ethernet and other field bus standards.
The robust metal connector is available in an EMC-protected variant or without EMC protection. The EMC version can withstand voltage spikes up to 10kV with no influence on the data signal protocol used.
The overmold material offers temperature-aging resistance and can be used over a wide range of temperatures. Its resistance against environmental influences such as coolants and lubricants, solvents, UV, and ozone guarantees a long service life without compromising the mechanical or electrical performance of the product.
The Y-ConCover-40-O is available with a different number of signal contacts, and optionally with additional power contacts. The power contacts integrated into the RJ45 permit the simultaneous current transmission of 2.1A at 70°C over the same cable, which means additional cost savings.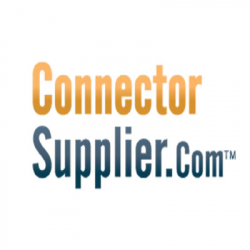 Latest posts by Connector Supplier
(see all)