Wire and Cable Products Roundup
This week's product roundup highlights some of the most robust, reliable, and highest-performance wire and cable products available on today's market.
Stewart Connector's SealJack™ Cable Applied Series preassembled cable assemblies provide high-reliability connectivity in harsh-environment Ethernet applications, including those within the IoT umbrella. They can be customized with IP67 and RJ45 ends using CAT 5e or CAT 6 shielded or unshielded cable in a variety of lengths, feature modular plugs with a load bar and wire aligner and modular jacks with convenient, push-down IDC termination, and deliver consistently reliable cable connections capable of withstanding a range of environmental hazards. The series' robust IP67 shell ensures that environmental factors don't disturb data or PoE transmissions, and an IP67-rated plug kit is available to satisfy field-termination requirements.
Schleuniger's new Mercury-4 Laser Wire Stripper is a slim, but powerful bench-top laser-stripping machine capable of processing wires and shielded cables with outer diameters spanning 0.025–6mm (0.001–0.2"). It features a simple touchscreen interface that allows users to input all parameters, including: laser power, speed, and position, with just a few clicks and provides high-quality, completely nick-free stripping every time, making it the perfect solution for critical applications in which mechanical stripping is not possible or allowed. It also allows users to further increase productivity with a custom wire fixture that can hold and process multiple wires in a single cycle or hold flat cables to perform any type of stripping pattern within a 50x50mm (2×2") area. The Mercury-4 can be used as a standalone bench-top unit or interfaced with any Cut & Strip machine for window stripping with a 100% circumferential strip.
Amphenol ICC's Minitek MicroSpace™ Crimp-to-Wire connectors have a compact, high-density design that can reduce PCB footprints by up to 50% and withstand the rigors of harsh environments. Developed in response to the growing demand for miniaturized components in industrial, instrumentation, and automotive applications, the series is compatible with the LV214 Severity-2 standard, which ensures high-vibration resistance and 65N connector locking strength, and features both primary and secondary contact retention, terminal and connector positioning assistance (TPA and CPA), and poka-yoke polarization to prevent visual mismatching. Rated for up to 4A, the series is available in single- and double-row versions with 1.27, 1.5, and 1.8mm pitches, 2–16 positions, and top- and side-latch configurations.
SCHURTER's V-Lock cord-retention safeguard for IEC appliance couplers provides high-reliability prevention against power losses resulting from unintentional power cord disconnection in critical electronics applications, including: medical diagnostics devices, laboratory equipment, portable instruments, professional A/V equipment, and food manufacturing machinery. Unlike conventional plug-retention systems, which consist of power-plug-mounted safety brackets in a multitude of sizes and shapes, the V-Lock system features a power connector equipped with a pin that interlocks with a special notch in inlet power cords, reliably protects against extraction forces up to and beyond 200N, and releases with the simple press of the disengagement lever, which is bright yellow for easy identification. The system is compatible with a variety of inlet and outlet types, power entry modules, and numerous country-specific power cords, and can also be integrated into power couplings in compliance with IEC 60320 for 10A and 16A.
BTC Electronics offers Meritec's Hercules Interconnection System. Embedded in rugged, lightweight, circular, aluminum MIL-38999 shells, this system provides a durable, high-bandwidth interconnect scheme ideal for a multitude of ruggedized military and aerospace applications, and was the first of the company's High BandWidth (HBW™) Family to be released in MIL-38999 Series III sizes: 9, 13, 17, and 23. Features and benefits include: 10Gb/s per low-skew pair with up to 44 differential pairs, shielding for maximum EMI/RFI protection, 4X high-bandwidth cable with LSZH or PVC jacket and FEP-insulated 28AWG twin-ax cable with Halar Expando sleeves, optical connectors for both cable and pigtail assemblies, and several keying options, with N offered as standard and A, B, C, and D available upon request. Addressed by the VITA 76.0 standard, the system also meets protocols including: USB 2.0 and 3.0, IB, SAS, SATA, Serial I/O, and PCIe, depending on shell size.
Siemon Interconnect Solutions' M12 D-Code Ruggedized Cable Assemblies deliver compact, robust, and reliable cabling and connector solutions especially designed for Ethernet and PROFINET networks in harsh industrial environments, including those employed in industrial automation, switch, sensor, and control applications. The cable assemblies feature PUR cable jackets with overmolded connectors to achieve an IP67 rating, and also protect against EMI, chemicals, mechanical stress, and ultraviolet radiation. The high-speed M12 connector system interface helps avoid incompatible connections and is built to withstand harsh shock and vibrations. Based on the IEC 61076-2 101 standards, the ruggedized M12 D-code assemblies are available with straight, angled, and RJ45 configurations and meet ANSI/TIA and ISO/IEC 11801 Ed. 2.2 Category 5e specifications.
Cinch Connectivity Solutions' Semflex LA190S low-loss, lightweight, double-shielded cables exhibit high velocity of propagation (Vp), low attenuation, excellent phase stability over temperature and flexure, and rugged mechanical performance. Ideal for use in high-altitude flight applications, these ultra-low-density ePTFE cables are carefully engineered to provide robust bend and crush resistance, and are 30% lighter than the company's popular HP190S and SW180 Series cables, and exhibit both lower attenuation than similarly sized RG-type cables, as well as 15% better insertion loss at 18GHz than its SW180 cable.
Samtec's FFSD Series micro-pitch (0.05") Tiger Eye™ IDC ribbon cable socket assembly has a rugged, exceptionally low-profile design that stands a mere 0.2" high and features a high-reliability, multi-finger, BeCu contact system ideal for high-cycle applications subjected to high shock and vibration. The dual-row connector system is available with 8–50 positions, notch polarization, optional strain relief for more robust connections in harsh environment applications, shrouded terminal strips and ejector headers, and a wide variety of wiring options, including reverses and daisy chains. The RoHS compliant series is also compatible with 30AWG wire and rated for 2.3A per powered pin and operating temperatures spanning -40°C to +105°C.
TE Connectivity's SPEC 44 (AS81044) wire and cable is small, lightweight, rated for 150°C, highly flame retardant, non-melting, and resistant to abrasion and soldering irons, as well as most solvents, fuels, and lubricants. Although extremely mechanically robust, it is also easy to cut, strip, mark, handle, and install using conventional tools. Made of tough, reliable, crosslink-extruded material, SPEC 44 wire and cable is offered in a wide range of stranded conductor sizes; three standard materials: tin, silver-plated copper, and high-strength copper alloy; three standard voltage ratings: 600V, 1,000V, and 2,500V; and shielded and jacketed versions with single- and multi-conductor constructions or flat braid shields capable of achieving further size and weight reductions. Proven with more than 10 million hours of flying time, ideal applications include: commercial and military electronics, avionics, aircraft, satellites, ships, trains, ground systems, and offshore platforms in which complex, high-density circuitry and harsh environmental conditions demand consistently reliable performance.
Phoenix Contact's 7/8" MINI cables and cordsets for signal, power, and DeviceNet applications provide engineers with more ways to collect and distribute signals outside of control cabinets. Featuring several hundred standard part numbers to provide maximum flexibility, the range is available with single- and double-ended cables, straight and angled heads, male and female contacts, corrosion- and weld-slag-resistant coupling nuts for use in harsh-environment applications, IP68 protection, and standard lengths of 1m, 2m, 5m, and 10m. The range is also manufactured in North America and in stock at the company's US headquarters just outside of Harrisburg, Pennsylvania.
Megger's MIT480 mk2 Series insulation and continuity testers for the telecommunications and cable testing markets feature a three-terminal measurement design that permits the connection of all three test leads for A, B, and E (or tip, ring, and ground), a front-panel button that allows users to select the measurement pair, and a display that confirms the selection, eliminating the common need to disconnect test leads to measure individual pairs. The range enables insulation testing up to 500V and 100GΩ, with gated access to 500V to prevent accidental damage, and fast, single-range continuity testing from 0.01Ω to 1MΩ. It also offers rechargeable options for mains and car charging, differential measurement capabilities, stabilized insulation test voltage, and test result storage and Bluetooth® downloads, and can be used as a conventional, two-terminal instrument as well.
Recently posted:
[related_posts limit="10″]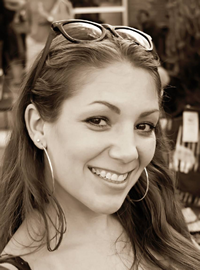 Latest posts by Christine Stieglitz
(see all)