Waterproof Connectors Can Survive a Splash or the Sea
Demand for waterproof connectors is large and growing, driven by undersea exploration and data transmission, as well as by the demand for connectivity in harsh environments.
Waterproof connectors are seeing exponential demand in applications that range from consumer devices to oil and gas exploration to outdoor and marine technologies that have high exposure to varying degrees of moisture.
Designing for Severity
Waterproof connectors are designed to withstand varying degrees of ingress of water and other conditions, such as high saline environments or extremely cold temperatures. They are rated on the Ingress Protection Code (IP Code) scale designated by IEC standard 60529 or European standard 60529. IP protection levels range from no protection to protection under full immersion, with varying levels of exposure to moisture in between. IP-rated connectors have been rigorously tested to meet specific requirements set out for each level of IP protection.
For instance, the IP67 rating ensures dust-tight protection against the ingress of solid contaminants for two to eight hours of continual exposure and protection against water ingress when immersed in depths spanning 15cm to 1m for up to 30 minutes, while IP68 provides the same protection from solids but protects against long-term immersion up to specified depths and water pressures.
"IP-rated connectors are for use in any outdoor applications and anywhere there is water or other fluids. They have utility in all major markets, such as aerospace, defense, telecom, automotive, medical, and industrial," says Ross Martinez, North American RF&I marketing manager for Radiall. "Submerged and underwater operations are growing, as are the applications they are being used for. One example is unmanned underwater vehicles, which are starting to appear in a number of markets."
Brian Tea, a sales manager with COAX Connectors Ltd., says protection against water ingress is of prime importance in many environments and isn't limited to submersible applications. Water ingress can occur in a multitude of harsh environments and cause performance losses, connector damage, and even failures. Connectors deployed in outside applications and active 24/7, like those used in security cameras, are at risk of damage from adverse weather conditions. Connectors deployed in marine applications face risks from saltwater vapor in addition to submersion, as both can lead to corrosion. Water ingress is also a concern in factory environments where steam is generated or where equipment is subjected to high-pressure washdowns.
"The selection of IP68-rated connectors gives specifiers reassurance that the connector will provide continued high performance and have a long life of service. This standard allows designers and purchasers to obtain the appropriate connector products to meet their specification with confidence," says Tea.
Sean Wong, senior product manager for commercial I/O connectors with Amphenol ICC in Taiwan, says that waterproof Micro-B and Type-C USB connectors are the two most requested waterproof products. His clients are interested in the ability to customize products and the testing procedures used to guarantee products meet the specified IP rating. "There is strong demand and need for waterproof connectors," says Wong. "The product specifications need to meet IPx8, IPx7, or IPx4, depending on the customer's needs. For consumer products with a miniaturized form factor, the waterproof Type-C is the most commonly selected part for new designs."
To ensure that connectors live up to their waterproof claims, Wong advises designers to choose suppliers with extensive experience in product development, proven quality track records, and a history of successfully adapting products for different applications.
Waterproof Connectors: A Wide and Growing Market 
A wide variety of connectors are available for use in harsh environment applications ranging from consumer products subjected to rough use to medical equipment, infrastructure technologies, and industrial equipment exposed to cleaning processes or weather conditions. Connectors designed for subsea and underwater applications are a distinct market segment. Underwater connectors have requirements that go far beyond waterproof connectivity. Many of these specialty connectivity products are engineered for extreme conditions, such as 300 atmospheres of pressure, sub-freezing temperatures, and galvanic corrosion.
Undersea connectors will be key to the future development of subsea operations, or the "blue economy." Markets with applications for underwater power connectors include offshore oil and gas exploration, military equipment, and datacom installations. Waterproof connectors that serve these applications include a range of advanced features, such as rubber overmolding, inductive coupling, fluid-filled chambers, and rigid or bulkhead shells. They are often hermetically sealed.
TE Connectivity's SEACON line of underwater connectors includes electrical dry-mate, optical hybrid dry-mate, electrical underwater mateable, electrical wet-mate, optical underwater mateable connectors, and specialty products. SEACON fiber optic connectors are available with glass seals for use in sonar and surveillance systems, remote and autonomous underwater vehicles (ROVs and AUVs), neutrino detection, subsea camera systems, downhole applications, and other high-speed applications.
The growth of subsea applications, as well as land-based harsh environment applications, is inspiring the development of a new generation of connectivity products that merit the highest IP ratings.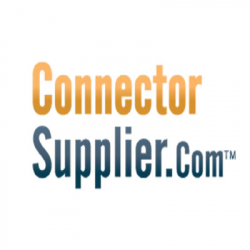 Latest posts by Connector Supplier
(see all)