Terminal Block Product Roundup
This week's product roundup highlights terminal blocks from top suppliers.
Weidmuller
's Klippon® Connect Universal Range terminal blocks with PUSH IN technology are designed to increase installation efficiency in a vast range of harsh-environment applications without compromising on safety. The innovative PUSH IN direct plug connectors allow users to achieve safe, vibration-resistant, and gas-tight connections by simply inserting a conductor into the clamping unit until it stops, reducing connection times for both solid and ferruled wires by up to 50% compared to clamping yoke terminals. They also allow users to terminate flexible conductors quickly, easily, and without tools, and to release conductors with any tool. These modular terminal blocks have a streamlined design, high mounting density, copper power rails, a stainless steel spring, a consistent test point, optical and physical segregation of operation and conductor entry, large marking surfaces to support efficient maintenance, and a mounting foot that both compensates for differences in dimensions of terminal rails and facilitates removal. To facilitate application flexibility, they are also available with an extensive array of accessories and cross-connection options.
Newark element14 stocks WAGO's high-current Push-In and Lever-Actuated CAGE CLAMP® PCB Terminal Blocks, which deliver compact, reliable, and user-friendly connections for solid and ferruled wires in industrial applications, including panel feedthroughs and electric drives. Push-in variations require tool-actuated termination, while lever-operated variations enable tool-less termination for faster, easier wiring, as well as connection confirmation via audible and tactile clicks. Both variations can terminate conductors horizontally or vertically to a PCB, can be tested both parallel and perpendicular to conductor entry, and are UL1059 recognized and approved to IEC/EN 60664-1. Both are also available with 5–11.5mm pin spacing, conductor sizes spanning 24–4AWG, and ratings up to 66A and 600V.
Heilind Electronics stocks miniature SM99 and SR99 single-pole, spring-clamp terminal blocks from METZ CONNECT. Designed to deliver quick, safe, reliable, flexible, and convenient circuit board connections in a broad range of compact and low profile industrial and building automation applications, both series measure just 6.6mm high and 5.8mm wide and accommodate a number of orientations, allowing design engineers to take a flexible approach to connector placement on PCBs. The miniature terminal blocks accept solid and stranded cables rated for up to 9A with cross sections spanning 0.2–1.5mm2, have a unique, finger-operated actuator that not only allows for quick and easy wiring, but also enables multiple mating cycles, and have an inspection window on the top side of the housing that allows for quick visual inspection. The SMT solderable connectors also have a continuity test point to ensure that a safe, reliable connection has been made, are available with six different colored actuators for additional color-coding benefits, and can be shipped in bulk packaging or on tape and reel. Ideal applications for the series include LEDs, relays, capacitors, and inductors.
Phoenix Contact's TPTD Series terminal blocks with push-in spring connections are identical in size and shape to those with screw connections, allowing users to develop uniform market-specific devices without changing their PCB or device designs. Designed to provide intuitive, tool-free, time saving operation in a wide variety of applications, the range features color-coded push buttons, is compatible with conductor cross sections spanning 0.2 mm2 to 16mm2 and power connections with 5.08, 6.35, and 10.16mm pitches, is rated for up to 76A and 1,000V, and is available with 2–12 positions. It also offers enhanced touch-proof capabilities in accordance with IEC/UL 61800-5-1.
TTI offers High-Current Universal-Clamp Terminal Blocks from Molex. Designed to provide versatile solutions for high-current and high-voltage applications that require aluminum-to-aluminum, copper-to-copper, or aluminum-to-copper terminations, these DIN-rail and panel-mount terminal blocks have a partition wall on the polyamide cover that acts as a barrier between the conductors and prevents oxidation, hex screws that secure stranded wire, and tin-coated aluminum contacts that terminate to aluminum or copper wire. The series also has a polyamide housing, is available in single- and three-pole versions rated for a maximum or 600V or 1kV and operating temperatures extending from -40C to +125C, and is short-circuit tested to the stringent requirements of IEC standard EN 61238-1:2003. Ideal applications for the series include: commercial vehicles, maritime vessels, industrial equipment, mass transportation, renewable energy infrastructure, metering and control equipment, electric trains, vehicle charging stations, switchgears, power distribution panels and cabinets, and motor drives, inverters, and control systems.
TE Connectivity's Buchanan terminal block connector systems provide fast, flexible, and reliable wire-to-wire and wire-to-board connections in a variety of industrial data, signal, and power applications. The range is available in fixed and pluggable configurations with centerlines spanning 6.35–14.3mm, multiple wire access angles to the header interface, banner strip options including dual-barrier, tri-barrier, and double-row connectors, and multiple wire termination methods, including rising cage clamp, wire protector, spring, IDC, and crimp snap. Buchanan terminal blocks are also available in an extended range of colors, with several accessories designed to further improve interconnect performance, and with custom marking and printing options, and are mating compatible with industry-standard headers on the same centerline spacing.
BTC Electronics stocks components of the MIL-T-81714 Series II Socket Junction Systemfrom Amphenol Pcd, which offers a range of wire-to-board and wire-to-wire terminal blocks and headers with 0.098″ to 0.591″ centerlines in European fixed-mount and pluggable cage clamp styles and American screw clamp and spring clamp styles. The range provides engineers with an array of basic elements that can be used to construct a wide variety of creative, application-specific solutions ranging from I/O blocks to industrial interconnect interface modules. The modules the range enables expand traditional terminal block I/O functions by incorporating blocks, high-density connectors, and optional additional components into rail-mounted printed board assemblies that simplify interconnections between system I/O cards and field equipment, reduce installed costs, and enhance installation reliability.
Many of AVX's insulation displacement connectors (IDCs), including its 9176 Series IDCs, are classified as terminal blocks because they connect discrete wires to a PCB, and several are even qualified to the UL terminal block specification. Designed to connect individual 14–28AWG wires directly to PCBs in harsh automotive and industrial market applications, including solid state lighting, the 9176 Series IDCs allow users to connect a range of devices to the PCB by simply inserting a wire into the connector with a small tool. Tested to automotive levels of shock, vibration, and temperature cycling, the series' robust, reliable IDC contacts provide gas-tight connections to wire conductors and their housings provide positive strain relief. These dual-contact connectors are available in 1–3 positions, support up to 10A, have two large SMT solder tails per wire for maximum stability on the PCB, and have optional locking strain relief caps that act as the termination tool in severe vibration applications. They are also end-stackable and repairable, allowing users to achieve higher pin counts and to remove and replace wires up to three times.
ABB's DBL Distribution Blocks are compact, modular, and touch-proof, and are designed to provide safe, convenient, and economical power distribution without the need for bus bars, isolators, fasteners, and protection screens in commercial and industrial control panels and solar grouping applications. Available in five sizes with 7–12 single- or multi-pole connections rated for 80–400A and up to 1,500V IEC and 1,000V UL, the blocks can be mounted to traditional 35mm DIN rails or directly onto panels, and take up 50% less rail space than conventional distribution bars. The blocks also enable three different configurations — single-pole splitter, multi-pole splitter, and grouping functionality — in a single product, which reduces wiring, inventory, hardware, and assembly costs and reduces assembly time by up to 80% compared to conventional systems. They are compatible with aluminum and copper conductors, have a reversible cover that snaps on, opens in two directions, and includes wiring specifications, and have an interlocking mechanism that easily creates multiple assemblies. Each block also includes a marking kit, enables easy jumpering, offers UL94 V-0 flammability resistance and a 100kA SCCR rating, and is compliant with CE, RoHS, RU, and EAC.
Interested in a specific market? Click a market below for current articles and news.
Automotive, Consumer, Industrial, Medical, Mil/Aero, Datacom/Telecom, and Transportation
Interested in a specific market? Click a market below for current articles and news.
Automotive, Consumer, Industrial, Medical, Mil/Aero, Datacom/Telecom, and Transportation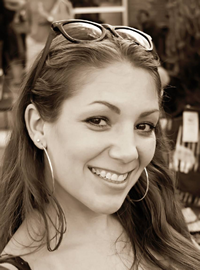 Latest posts by Christine Stieglitz
(see all)