SUYIN Customized Board-to-Board Connectors
SUYIN Customized Board-to-Board Connectors
SUYIN offers a broad range of standard PCB connectors and board-to-board connectors ranging from very simple contact configurations to highly complex configurations covering a wide variety of pitches, fine pitch (0.5 mm) to 2.54 mm and higher pitches. But the demand for customized solutions is growing — especially for applications in telecommunications, industrial electronics, and automotive technology.
These requirements are driven by the fact that development work is increasingly design-oriented and by the need to carefully implement the product designer's vision with regard to space restrictions for the BTB connectors, the way the connectors are placed on the PCBs themselves, and the way that the boards are placed in the device housings.
SUYIN is one of the few East Asian connector vendors that are able to provide custom modifications at absolutely competitive prices, whether the connectors are for use in a router, in industrial automation control, or in a car's interior lighting. When it comes to the development of customer-specific PCB connections, SUYIN specializes in fully adapting the housing and functionality to match customer needs.
Key variables that can be customized include:
Housing design

Processing technology: THT/SMT/THR

Pin length

Contact plating

Special specifications regarding the product lifespan or the number of mating cycles

Custom packaging solution
Based on 3D drawings and animations, customers can assess the connector design during the early phases of the project, and delivery of rapid-prototyping samples is available upon request. Furthermore, by applying failure modes and effects analysis (FMEA) methodologies, software simulations make it possible to examine important parameters and eliminate potential sources of faults.
Depending on the model type, development of a new product is possible, beginning with volumes as low as 100,000 pieces per year.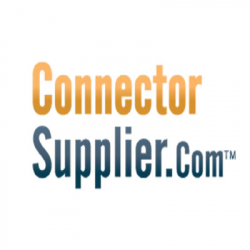 Latest posts by Connector Supplier
(see all)