Power Connector Product Roundup
This week's product roundup highlights some of the most rugged and reliable power connectors available on today's market.
Power Connector Roundup
Nicomatic's CMM Micro lightweight, rectangular connectors are designed to meet or exceed the electrical and mechanical performance requirements for the MIL-DTL-55302F and BS-9525-F0033 standards, and allow for more than 20 million arrangements of high-power, high-frequency, and low-frequency contacts in the same connector. Constructed of PPS material, which can withstand temperatures up to 260°C, is oxygen-free, and is resistant to solvent, radiation, and humidity absorption, the high-reliability series features a 2mm pitch and a grid layout that delivers both weight and space savings, and is available in board-to-board, board-to-cable, and cable-to-cable configurations with various fixing hardware for use in harsh, high-vibration environments. All materials are RoHS compliant and comply with UL94 V-0, and lead-times extend from one week with low minimum order quantities.
Hirose's FunctionMAX FX30B Series board-to-board connectors are rated for up to 25A and have a special floating contact alignment that can absorb misalignment up to ±0.3mm in both the X- and Y-axis directions and +1mm in the Z-axis direction, which helps ensure safe and correct mating when multiple connectors are used on the same PCB. The series also features staggered, high-reliability spring contacts, bent leads for increased IR, and six keys around the mating face to prevent reverse insertion. Available in coplanar, vertical, and right-angle versions, 2–5 positions, and with a 3.81 or 7.62mm pitch, depending on amperage rating requirements, the series is rated for up to 250VAC/DB and is ideal for use in a wide range of applications, including: medical, imaging, measurement, and broadcast equipment, industrial computer systems, base station transceivers, and industrial machinery.
Amphenol Industrial Products' new Amphe-PD Series connectors distribute high-current DC power in a compact design. Ideal for use in datacenters, robotics, and industrial automation applications, the series enables wire-to-wire, wire-to-board, and bus bar terminations for 12–4AWG wire and employs the company's proprietary RADSOK® stamped hyperbolic contact technology for higher amperage, lower t-rise, less resistance, and lower mating forces. Available in two sizes and current ratings (3.6mm, 70A and 5.7mm, 120A) with crimp contacts and optional custom cable assemblies, the series also features a robust, high-temperature housing for SMT processing and an integrated latching mechanism for secure mating. It meets RoHS, UL-94V-0, and IEC finger-touch-safe requirements.
Samtec's MPSC and MPTC Series small pitch, high-power, combination power and signal connectors deliver extensive design flexibility. Both are available with up to eight power pins per connector on a 5mm pitch, and each power pin can handle up to 25A, depending upon configuration. Signal pins are available in 16-, 24-, 40-, and 80-pin designs and are on a 2mm pitch. Offered in vertical and right-angle configurations, all products come standard with alignment pins and polarization and have two standard tail lengths for use with 1.6mm- and 2.36mm-thick PCBs. Both series are also RoHS compliant and lead-free solderable. Additionally, the MPCC Series discrete wire cable assembly also mates with the MPTC Series terminal strip, and is available with four power pins, 16 and 24 signal pin configurations, 14 and 16AWG power cable, and 24, 26, 28, and 30AWG signal wire.
BTC Electronics offers the 8000 Series MIL-C-5015 hermetic connectors from Sealtron. Ideal for use in electronic, power, and control applications within the industrial and mil/aero markets, these high-reliability connectors are supplied with stainless steel bodies and gold-plated contacts especially designed for extremely corrosive or ambient conditions. Other features include: air- and gas-tight seals, wide temperature ranges, high insulation resistance, continuous dielectric separation, moisture resistance, fixed contacts, intermatability per M33678, and ready-to-use construction with no added assembly costs.
TE Connectivity's POLAMCO high-power connector range simply and effectively terminates power cables spanning 50mm2 to 240mm2 in harsh-environment aerospace and land systems. The rugged, 38999-style series is rated for up to 1,000A, 500 mating cycles, and temperatures spanning -65°C to +175°C, and offers easy assembly and simple angled backshell adjustments. Designed for high versatility, the series is available in aluminium alloy/nickel and aluminium bronze/stainless steel shells in sizes 19–25, depending on the cable being terminated, with silver-plated copper alloy contacts, threaded terminations or a screened crimp with a straight or 90°-outlet option, IP68 or IP69K protection, and cadmium olive drab/black zinc or nickel/electroless nickel platings. Additional plating options, as well as a conductive jam nut O-ring option are available upon request.
Amphenol Pcd's Rhino 38999 Connectors combine the benefits of field-proven MIL-DTL-38999 Series III circular connectors with low-resistance hyperbolic RADSOK® power contacts to deliver high-reliability performance in high-power, -voltage, and -vibration harsh-environment applications. Features include: IP68 sealing, a tri-start thread coupling mechanism, an anti-decoupling ratchet mechanism, superior EMC performance, low contact resistance, high contact endurance, IP2X finger protection, six standard key options to prevent mismating, and RoHS-compliant black zinc nickel plating. Compliant with the latest military and industrial specifications and safety requirements, the series is currently rated for up to 1,000A, but 2,000A and multi-pole circular and rectangular connectors are coming soon.
ITT VEAM's PowerLock connectors are plastic-bodied, single-pole electrical connectors designed to deliver ultimate safety and reliability in high-power, low-voltage applications, including: field-installation power distribution systems, mobile generators, three-phase motors, and lighting distribution systems. The connector bodies are keyed to prevent connection errors and color-coded to suit global three-phase electrical systems. Secure coupling is ensured with a simple bayonet lock, and additional security is provided by a secondary locking pin. Rated for 400A or 660A and available with body styles suited for panel mounting or copper cables up to 300m2, as well as with a selection of accessories and network connection devices, the series also provides IP2X finger protection when unmated and environmental sealing up to IP67 when mated.
Phoenix Contact's TW 95 Series high-current, panel-feed-through terminal blocks enable reliable, safe, and convenient connections for conductors with cross-sections spanning 25mm2 to 95mm2 via new T-LOX connection technology — a proprietary spring clamp that generates a programmed contact force to make the wire connection on the external side. On the internal side, users can employ ring-lugs or direct bus bar connections. Available in one to six positions rated for up to 232A and 1,000V (or 600V UL), the terminal blocks quickly attach to housings with wall thicknesses spanning 1–5mm using a reversible wedge that can be operated without tools.
Positronic's Eclipse hybrid power and signal connectors feature machined power contacts with world-class linear current density paired with a cost-effective signal contact cluster that retains the reliability and performance of machined signal contacts, but without the higher associated costs. Ideal for use in power supplies, server equipment, and related applications, the strong and versatile series is rated for a minimum of 250 mating cycles and features a modular design with a halogen-free insulator and a low, 11mm height profile.
Smiths Interconnect's HBB Series small, high-power, circular connectors deliver high-reliability performance in harsh environments, and are especially well-suited for use in the electric drives employed in defense and unmanned vehicles, avionics systems, rail transport, and industrial applications. Featuring a polarized design with push-lock mating, quick-release-latch unmating, and hyperboloid contacts that help reduce resistive losses, the series features ruggedized metal or plastic shells sealed to IP69K when mated, and is available in one-, two-, and three-pole variants rated for 300A and 500A standard, or 750A by request. Optional 360° EMI/RFI shielding is also available.
Heilind Electronics offers the Stäubli RailwayLine Modular Power Connector MPC and Modular CombiTac System for harsh-environment, rolling stock applications, including regional, high-speed, and light-rail trains, locomotives, and metros. The MPC range is a compact, modular, and universal multi-application connector that enables connections between several functions of the electrical chain of traction and uses the same system for every power connection. The CombiTac range enables custom combinations of power, signal, thermocouple, coaxial, fiber optic, pneumatic, hydraulic, and bus connections in a compact frame or housing and fulfills railway standards for temperature, shock, vibration, and fire protection. Both are rated for up to 3,600V, suitable for cable cross-sections spanning 10mm2 to 240mm2, and are available in two housing sizes, straight and right-angle plug versions, and crimp, cable lug, and bus bar panel-mount versions.
Amphenol ICC's SheerPwr™ Circular is a high-current, low-resistance interface designed for connecting bus bars to circuit boards in communications, medical, data server, and industrial and instrumentation applications. Made of a robust and compliant power contact assembled in a circular orientation and designed to mate with traditional machined pins, the power socket features a large beam deflection range capable of handling up to ±0.64mm permanent misalignment, redundant contact points for improved reliability and lower resistance, a minimum of 4mm of gatherability that increases with pin diameter for additional ease in blind-mating applications, and a low-profile (6.8mm) connector height, regardless of current-carrying capacity. The series is currently available with 3.6mm, 6mm, and 8mm mating pins capable of delivering 70, 120, or 160A, respectively.
ERNI's MicroSpeed® board-to-board power module connectors have a 2mm pitch, support up to 8A per conductor, enable stacking heights spanning 5–20mm, and are available in a number of configurations, including mezzanine, coplanar, and perpendicular/backplane, enabling enhanced design flexibility in a wide range of small, high-performance devices, such as: ruggedized servers, programmable logic controllers, CPUs, drives, and LCD panels. The series also features multiple-connector mating capabilities that allow for the mating of more than one connector pair at the same time, an optimal solder pad size to achieve high retention forces, and an integrated three-point, double-beam female contact that ensures durable, low-contact resistance over the product lifecycle.
SCHURTER's 6620-5 Series IEC appliance outlets with integrated light pipes for status indication provide critical space and assembly cost savings over conventional strip designs, in which LEDs are mounted in between outlets, and are freely configurable with regard to triggering, providing technicians with clear indication as to whether systems are working properly or require maintenance. Ideal for use in the power distribution units used in datacenters and other multi-distributed power applications, the series also features insulation displacement connection technology, which enables the quick and easy wiring of multiple sockets and achieves impregnable, corrosion-resistant connections. The compact, efficient, and reliable series also offers a pull-out safety device to prevent against unintentional removal of the power cord, and is available with PCB, quick-connect, and solder terminals for the phase contact in individual line supply and status indication applications. The outlet's snap-in arms are designed for front panel dimensions spanning 0.8 – 3.0mm.
HARTING's high-power-density HAN® 34 HPR EasyCon Connectors have housings and retaining frames that can accommodate 650A contacts alongside one another in a single interface, more than doubling the current-carrying capacity of the next HPR connector size down while only increasing the housing width by a third. The series can also accept 12 Han-Modular® individual modules instead of the 650A high-current contacts, and offers more than 100 different inserts for the transmission of power, signal, and data, enabling countless combinations ideal for use in rail vehicles.
Recently posted:
[related_posts limit="10″]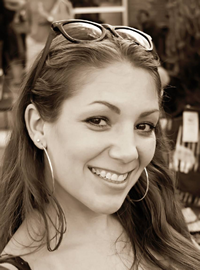 Latest posts by Christine Stieglitz
(see all)