Phoenix Contact's HEAVYCON Housings
Phoenix Contact HEAVYCON Housings
Phoenix Contact's redesigned HEAVYCON plug connector housings improve grip and handling during connection. The new heavy-duty housings come in B6, B10, B16, and B24 sizes and will replace the original aluminum die-cast HEAVYCON sleeve housings. Versions feature a single- or double-locking metal latch.
The new housing shape provides a rounded surface for easier gripping while plugging and unplugging the connector (which should never be done under load). Although the housing design has changed, the connectors can still be mated to Phoenix Contact's standard panel-mount, surface-mount, and box-mount bases as well as coupling housings. They also remain compatible with other manufacturers' products.
The cable entry on the new housings is available with a metric thread (no collar) or with a Pg thread (with collar). Additional surface area makes it easier to add multiple cable entries or make other modifications. The connectors have an IP65 rating, protecting the electrical connections from damage due to ingress of dirt, water, and other contaminants.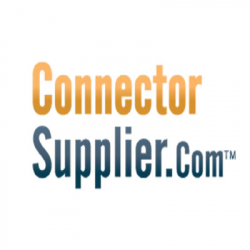 Latest posts by Connector Supplier
(see all)