New Wire and Cable Product Roundup
Check out this week's product roundup for information about some of the latest and greatest wire and cabling solutions spanning connectors and cordsets to hand tools.
New Wire and Cable Product Roundup
Pasternack
's four new high-performance, flexible VNA test cables operate at up to 110GHz and deliver precise results for VNA, semiconductor probe, and automotive and military radar testing using a coaxial cable with a protective, non-conductive Nomex® outer sleeve and 1mm stainless steel connector interfaces. The small, 0.27"⌀ cables provide 50Ω impedance, 1.5:1 maximum VSWR, and excellent phase/amplitude stability under flexure. Available in 6" and 12" lengths with male-to-male and male-to female configurations, the cables are fully tested and come with serialized test data.
Designed to meet the growing demand for miniaturized consumer and portable electronics with high current carrying capabilities, Hirose's new DF58 Series wire-to-board power connectors support up to 3A and offer one of the industry's lowest profiles when used with 28AWG wire: a 1.2mm pitch and 1.0mm stacking height. The series also offers a vertical-insertion/swing-extraction lock to ensure robust, reliable connections in high-vibration environments and a two-point clipping contact design that reduces both contact resistance and temperature rise to prevent degradation. Ideal applications include: cameras, drones, laptops, robots, smartphones, and wearables.
Weidmuller
's OMNIMATE® 2.50 signal connectors provide compact, high-density pluggable connection solutions ideal for controls, I/O systems, and signal interfaces in drive technology. The series features a space-saving 2.5mm pitch and a proprietary PUSH-IN clamp that accommodates 28 – 20AWG and enables the direct insertion for solid and ferruled wires, as well as the connection of stranded wires. Rated for 5A and 150V, the series also features a touch-safe design with a test-point for user-friendly service measurements and a locking mechanism that prevents accidental disconnect.
Phoenix Contact
now offers direct plug-in connectors in double-row configurations ideal for high-density PCB connections. The new SDDC 1.5 connector system accommodates four to 32 conductors and features the company's proprietary SKEDD plug-in technology, which reduces component and process costs by enabling a direct connection to the PCB via through-contacted bore holes without the need for tools or an additional header. The range accepts 24 – 16AWG wires and is rated for up to 8A at 300V.
Ideal for use in cleanrooms and food and beverage applications, AerosUSA's UltraFLAT cable glands are rated IP68 and IP69K and feature lock and compression nuts that are only accessible from the inside of an enclosure, which prevents external manipulation and potential vandalism, offers very little surface area for contamination, and minimizes their aesthetic impact. Available in nickel-plated brass rated up to 100°C and in stainless steel with high-temperature inserts rated up to 200°C, the series also offers optional EMC shielding and can accommodate cables ranging from 5 – 20.5mm in diameter.
Amphenol FCI
's Griplet® connectors provide robust solutions for miniature IDC wire-to-board connections in automotive, industrial, and instrumentation applications. Featuring a compact, low profile design measuring 4.0mm x 6.1mm x 3.7mm (LWH), the series enables easy installation in constrained spaces and combines redundant electrical connection points with strain relief to ensure stable operation through extreme temperature, shock, and vibration stresses. Designed for a stackable pitch up to 12 positions, the series accommodates multiple wire gauges and offers common housings to secure and protect terminated components.
Schleuniger
's ruggedly constructed Uni-S Series universal crimping applicators deliver ease-of-use, precise performance, and long lifetimes to provide economical solutions for a broad range of applications. Designed for use in both automatic wire processing systems and benchtop crimping machines, the applicators can accommodate virtually all forms of standard terminal types and carrier strips with mechanical and pneumatic feed applicators, including side- and end-feed banded terminals with open or closed barrel construction and metal or plastic carriers, and can also accommodate insulated ferrules in a continuous strip, splice terminals, and Mylar tape terminals.
Designed to block excess noise in harsh environments, TE Connectivity's ruggedized Raychem high-speed data transmission cables for IEEE 1394 applications enable dependable signal integrity in applications exposed to extreme conditions, including: military ground, military commercial and aerospace, and marine systems. Featuring a small diameter for greater flexibility and a tight bend radius for easy routing through small spaces, the lightweight cables are available in four conductor configurations to meet the needs of IEEE 1394A and B applications up to 3.2Gb/s. The series also offers a wide temperature range and meets aerospace flammability, low smoke generation, and easy termination requirements.
Samtec
's Tiger Eye™ SFSD and SFSS Series discrete wire cable assemblies provide cable-to-board solutions for its popular 1.27mm-pitch TFM and SFM board-to-board interconnect system. Featuring multi-finger, precision stamped contacts with a crimp-and-poke design, these assemblies offer a cost-effective alternative to traditional discrete wire solder-cup assemblies, and are ideal for high-reliability, high-cycle applications exposed to harsh shock and vibration. The polarized assemblies are available with 28 or 30AWG and with up to 100 I/O in single- and double-row configurations.
Amphenol Pcd
offers an extensive portfolio of high-reliability Cat 5e cable and RJF/USB cable assemblies designed for industrial and other harsh environment applications. All cables in this range feature a UV-resistant, halogen-free, and flame-retardant polyurethane jacket and double-shielded conductors with a braid and foil. The company's Cat 5e cables are designed to ISO/IEC 11801 requirements, and its full range of Ethernet, USB, FireWire, and ESATA connectors are available as cordsets with molded plugs or transversal receptacle sealing.
ERNI's iBridge wire-to-board connectors provide exceptional current carrying capabilities in a reliable latching design. Featuring a small outline and compact 2mm pitch with pin counts spanning 2 – 12 positions, the single-row cable connector system delivers up to 5A per contact at 20°C when paired with an appropriate 22 or 24AWG discrete wire. The series also provides added strain relief features for rugged and secure mating in high vibration applications, and is well suited for automotive LED lighting, commercial, industrial, and medical devices.
Nonconductive Tool Company's new Voltclaw-12 is a rugged, non-conductive hand tool that allows electricians to safely bend and move wires deep within crowded junction boxes, switch boxes, outlets, and panels without damaging their insulation. Made of rugged, impact-resistant nylon with no metal parts, the tool is non-conductive to 1,000V and features an ergonomic design that minimizes the torque required to secure, bend, and pull wires. Features include: two pull hooks for reaching and grabbing wires; a T-groove for pushing, pulling, or bending wires; a V-groove for pushing wires back into tight spaces; a Loop Bender for creating J-shaped loops on the end of pre-stripped wires; and a built-in wrench for removing or tightening twist-on wire connectors.

Recently posted:
[related_posts limit="10″]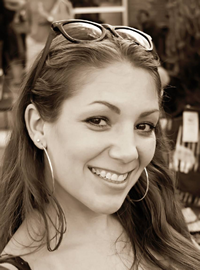 Latest posts by Christine Stieglitz
(see all)