New Product News Roundup
In the market for a new solution? We've rounded up, summarized, and linked the latest connectors, cables, assemblies, tools, and accessories to hit the market. 
Connectors and Cable Assemblies
Hirose
's new DF40GL Series low-profile FPC connectors operate at USB 3.1 Gen. 2 speeds of up to 10Gb/s and are an excellent choice for daughter boards in USB Type-C applications, as well as a range of portable electronics, automotive, medical, and security applications. Measuring 1.5mm high with a 0.4mm pitch, the series currently offers the smallest FPC-to-board connectors with a positive blade locking mechanism. A minimized depth of only 3.68mm further reduces mounting area requirements, creating additional PCB space for optimized antenna designs and larger batteries.
Designed for leading 8K high-speed HDTV, video equipment, and camera manufacturers, Molex's new BNC RF connectors and assemblies transmit signals as high as 12GHz, yield return loss that exceeds SMPTE 2082-1 standards, and enable future bandwidth expansion without changing connector hardware. Options for design flexibility include right angle, vertical, and bulkhead PCB configurations.
Angled male versions of HARTING's miniaturized har-flex® SMT connectors are now available with pre-leading contacts designed to protect sensitive modular electronics systems from the accidental damage that can occur when plugging and unplugging modules to add or change functions.
Ironwood Electronics
' new extreme temperature LGA socket addresses high performance requirements for custom pitch devices in hand test, screening module, and custom burn-in applications with stringent requirements. The contactor is a stamped spring pin with 14.5g per-pin actuation force, a 100,000 insertion cycle life, 0.98nH self inductance, <1dB insertion loss at 31.7GHz, 0.067pF capacitance, and a 4A/contactor current capacity. Operating temperatures span -55°C to +180°C and custom designs are available.
INDUSTRIAL@AMPHENOL
now offers nine- and 15-pole D-Sub modules in accordance with IEC 807-2 for the modular rectangular heavy|mate F connector series, in addition to gigabit and megabit modules for data transfer. Various housings, frame designs, and sizes are available to enable individual solutions, and complete cable harnesses can be supplied as well.
Kycon
has expanded its KUSBX-SMT USB product portfolio with a new series of USB Type-C Gen 2 top-mount connectors with dual-row SMT contacts. The series' compact design makes it ideal for use in even the smallest peripheral devices; it can handle significantly faster data rates (up to 10Gb/s) than the standard USB 2.0 products, with which it's backwards compatible; and it's rated for 10,000 mating cycles.
Cinch Connectivity Solutions extended its Low Rider family of low-profile optical transceivers with new front panel, pluggable optical transceivers. The new FP Low Rider transceivers provide high-performance electrical to optical conversion, have a small footprint of less than one square inch, are less than 0.5" high, and feature a rugged mil/aero construction with a unique cage and connector housing system that allows them to be installed and removed by hand. The series' pluggable connectors allow the transceivers to be swapped for different data rates, wavelengths, and fiber options without requiring solder removal of the previous device.
HARTING
's new M12 SMT connectors are compatible with automated pick-and-place machinery, enabling rapid PCB placement and eliminating the need for separate wave soldering. Available in male and female versions with A, D, and X codes, the miniature connectors bring both power and up to 10Gb/s Ethernet to the PCB.
Designed to provide a solution for thick panel walls in the industrial market, and especially in measurement and control technology, the new M16 miniature flange sockets with square flange mounting from binder are available with 2 – 19 pins and with pre-wired, solder, or crimp terminations. Rated for 60 – 250V and 3 – 7A, the IP67 connector series is equipped with gold-plated contacts and compatible with all binder M16 connectors.
Hirose
's new single-pole, 160A in-line power connector supports a wide range of power control and battery applications. The high-current EF1 Series utilizes crimp contacts and a snap-in lock to deliver quick and secure single-step connections without the need for contact screws, and also features a high-reliability spring contact design with multiple contact points to reduce contact resistance and increase current flow. Rated for 1,000V, the series is available in DIN rail and panel mount versions with four keying options and is designed for use with AWG #2.
Ironwood Electronics' new CG25-QFN-2003 high-performance elastomer sockets for 0.4mm pitch QFN packages are designed for a 5mm x 5mm package size and operate at bandwidths up to 40GHz with less than 1dB of insertion loss (GSSG configuration) and typical contact resistance of 20mΩ per pin. The series mounts to PCBs with supplied hardware and no solder; offers one of the smallest footprints in the industry to allow inductors, resistors, and decoupling capacitors to be placed ultra close for impedance tuning; and incorporates an integrated compression plate inside the clamshell socket lid so ICs can be changed out quickly.
Esterline
's new Souriau Trim Trio™ circular connectors offer broad customization capabilities, help simplify the management of contact and shell inventories, and provide cost-effective, application-specific solutions for a wide range of demanding industrial applications. Designed for use in harsh environments, the waterproof series is available with a wide variety of insert arrangements; with robust plastic, shielded metal, and hybrid plastic/metal shells; and with 16- to 20-gauge contacts for signal, coaxial, and fiber optic connections and 12- to eight-gauge contacts for power connections.
ODU
's economical, IP67-rated STAMPTAC stamped and formed contacts are now available in both 3mm and 6mm versions that are ready for serial production and can be built into charger plugs for hybrid and plug-in vehicles. The bodies of these stamped, slotted contacts also serve as the contact system, which means that no additional transmission elements are required, and the slotted fingers reliably connect with the contact pin, even after more than 10,000 mating cycles or when mated at an angle of up to 5°.
Hirose
's new high-current power supply connector reduces installation time and increases cost savings by mitigating wiring requirements and eliminating the screw tightening commonly found in buss bar applications. Designed for use in manufacturing power control boxes, generators, fuel batteries, and more, the four-position EM35M Series power connectors are available in panel mount and DIN rail versions, support up to 50A, and feature a snap-lock mechanism that ensures a safe and secure connection.
HARTING
extended its line of straight male M12 PushPull circular connectors with new angled housing options, female versions, and device-side flange sockets to meet the growing space-savings and data demands of the railway sector.
Cinch Connectivity Solutions extended its Johnson brand RF Fixed Length Cable Assemblies with new metric fixed length versions of most standard, popular cable configurations. The range offers lengths spanning 75mm to 3m; connector types including: SMA, MCX/MMCX, BNC, SMB, Type N, and UMC; and cable types including: RF-58, 142, 178, 316, 316D, and conformable. Custom configurations are also available, and ideal applications include: antennas, base stations, semiconductor test boards and instrumentation, GPS, and telecommunications, test and measurement, utility and smart metering, and agricultural equipment.
Designed to meet the growing demands of advanced consumer and portable electronic products that require both miniaturization and higher current carrying capability, Hirose's new DF58 Series wire-to-board power connectors support up to 3A and offer one of the industry's lowest profiles when used with 28AWG wire: a 1.2mm pitch and 1.0mm stacking height.
Phoenix Contact now offers direct plug-in connectors in double-row configurations ideal for high-density PCB connections. The new SDDC 1.5 connector system accommodates four to 32 conductors and features the company's proprietary SKEDD plug-in technology, which reduces component and process costs by enabling a direct connection to the PCB via through-contacted bore holes without the need for tools or an additional header. The range accepts 24 – 16AWG wires and is rated for up to 8A at 300V.
Molex
's new µPDB Custom Sealed Modules are designed for customers looking to add or relocate power switching and circuit protection in space- and cost-conscious vehicle applications. Fully customized to individual needs, the modules utilize only the specific components and materials required for each application, eliminating unnecessary weight and wasted space. The fully sealed, connectorized system enables mounting in multiple locations within the vehicle, including harsh, high-vibration environments. USCAR-2 specified and IP6k7 rated, the modules are ideal for use across a broad range of vehicular markets.
Hirose
's miniature BNC75 Series RF connectors feature an optimized center contact design that simplifies PCB layout and supports SMT processing to decrease labor and assembly time. The SDI-compliant connectors support high transmission speeds up to 12Gbps and have a taper-shaped single terminal design that generates high impedance matching performance at 75Ω, minimizes signal reflection, and improves frequency characteristics versus through-hole technologies. Available in thread-fastened and bulkhead versions, the quick connect/disconnect coaxial series helps reduce the size of broadcasting cameras, FA/commercial cameras, security cameras, medical equipment, and more.
Wire and Cable
Pasternack's four new high-performance, flexible VNA test cables operate at up to 110GHz and deliver precise results for VNA, semiconductor probe, and automotive and military radar testing using a coaxial cable with a protective, non-conductive Nomex® outer sleeve and 1mm stainless steel connector interfaces. The small, 0.27"⌀ cables provide 50Ω impedance, 1.5:1 maximum VSWR, and excellent phase/amplitude stability under flexure. Available in 6" and 12" lengths with male-to-male and male-to female configurations, the cables are fully tested and come with serialized test data.
TPC Wire & Cable
's new Trex-Onics® High-Flex Encoder Cable provides a robust single-cable solution for power, signal, and data transmission in harsh industrial environments with many servomotors. Designed to simplify inventory management, installation, and maintenance, the cables can withstand constant flexing and pulling; are compatible with multiple encoder interfaces, including: EnDat, HIPERFACE®, and SSI; and can be outfitted with the company's Molded & Mechanical M23 connectors for a complete assembly.
Tools and Accessories
PROVERTHA
's new M12 Gender Changers allow users to connect cables with the same connector gender and are available in B, D, and A-coded versions for Industrial Ethernet, Profinet, DeviceNet/CAN bus, and Profibus applications. Featuring 360° shielding, a fully shielded housing, and twisted crimp contacts for interference-free data transfer and excellent EMC, the component enables enhanced flexibility and offers eight different coding positions.
Sonobond Ultrasonics' patented Wedge-Reed Ultrasonic Welding System durably welds lightly tinned wires and terminals while preserving the protective properties of the tin-coated copper material required for electrical systems in marine applications. This unique technology distinguishes Sonobond from their competitors and helps marine manufacturers of wiring harnesses, battery cables, and panel assemblies meet the standards of the American Boat and Yacht Council, the premier global voluntary safety standards organization for the marine industry.
Molex
's new multi-port EMI adapters with internal laser protection shutters can support a variety of connector types, including: MXC, MTP/MPO, MT, and HBMT. Designed to help ease space constraints, the optical EMI shielding adapters are ideal for data communications and networking applications that require I/O density, EMI containment, streamlined behind-panel fiber routing, and eye protection.
HellermannTyton
announced the completion of its GST Connectivity line of cabling solutions for Category 6A, 6, and 5e networks. The series features compact RJ45 jacks, CAT6A UTP patch cords, modular jack panels, and cable termination tools, including the new Pocket Termination Tool, which assists in UTP jack termination and provides a built-in support for the manifold to ease the wire lacing process.
Mouser Electronics released FORTE, an intelligent bill of materials (BOM) management tool with a unique relevancy engine that analyzes partial part numbers and descriptions to suggest the best options for customers. Free to anyone with a My Mouser account, the intelligent BOM tool provides access to more than four million part numbers, quickly validates part numbers, product availability, and price, and recommends alternative products to reduce design and product lifecycle risks, increasing customer confidence, saving time, and improving order accuracy.
Ironwood Electronics' new adapter for 16-pin BGA devices (PC-QFN16A/BGA16C-01) enables the use of equivalent ICs in QFN packages on PCBs designed for BGA packages, saving the cost and time of respinning PCBs, and is specifically mapped for the On Semiconductor multifunction differential logic gate NBSG86A.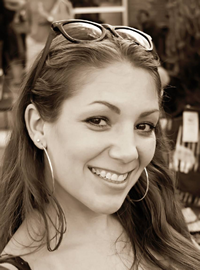 Latest posts by Christine Stieglitz
(see all)