New Product News: December 2017
Summary coverage of the latest, new-to-market connector and cable products.
New Product News for December 2017
Connectors, Inserts, Pins, Probes, Sockets, and Modules
ITT Cannon
's new MIL-style MKJ Clip-Lock miniature circular connectors are small, lightweight, competitively priced, and easy to install, and repurpose a clip-lock latching system originally designed for the automotive industry to provide high-reliability performance in harsh-environment applications, including: medical equipment, commercial airline avionics and cabin systems, and military missile and solider-worn systems. The series is available with positive latch and breakaway options, multiple keying options to prevent mismating, six clocking positions, fully-machined aluminum and stainless steel shells with various plating options, and high-density, size-23 machine contacts in 4, 6, 7, and 10 positions. It's rated for 500VAC, 5A, 22–28AWG, operating temperatures spanning -55°C to +150°C, and 500 mating cycles.
Samtec
's new HSEC8-DP Series 0.80mm-pitch differential pair edge-card socket and HSEC1 Series 1mm-pitch edge-card socket mate with standard 1.6mm-thick cards and feature Edge Rate® contact systems for superior signal integrity, increased impedance control, and robust mating and unmating performance ideal for high-speed applications with misalignment concerns. Rated for 28Gb/s NRZ and 56Gb/s PAM4, the 0.8mm-pitch double-row socket offers 8–56 total pairs and optional rugged weld tabs. Optimized for 28Gb/s performance, the 1mm-pitch socket is available with up to 140 total positions and optional alignment pin and rugged weld tab options.
ODU
added a new, readily overmolded, size-2, breakaway connector to its MEDI-SNAP® connector portfolio, which was previously comprised of push-pull solutions. Ideal for use in medical, industrial, and test and measurement applications, the new connector features a plastic housing designed for intuitive handling, accommodates up to 26 contacts, enables immediate emergency release, and is rated for up to 2,000 mating cycles, 16A, and 250V. It also features a space-saving, easy-install design that is 75% lighter than comparable metal connectors, is compatible with sterilization processes, and offers high chemical resistance.
Weidmüller
released two new product series. The new Klippon® Connect A-Series Universal product range includes: feedthrough, multi-tier distribution, PE, fuse, test disconnect, and neutral conductor disconnect terminal blocks, and offers increased efficiency and flexibility for control panel applications. The new A-Series Application range is especially designed for recurring control panel applications that include voltage/current transformer wiring, control voltage distribution, motor wiring, signal wiring, and initiator/actuator wiring, and enables custom-fit control panel solutions using the free Weidmüller Configurator.
Mill-Max
introduced its first male pin carrier, which uses thin Kapton film to create small, ultralow-profile, board-to-board interconnections in locations that can't accommodate traditional insulator housings. The initial product offering features a double-tail PCB pin mounted in 1.27mm-thick Kapton film, which can easily be removed after soldering but, if left in place, does not add to the interconnect height of only 0.762mm. The pins are spaced at a 2.54mm pitch, which allows multiple pins to be assembled onto the circuit board at once and improves the efficiency of low-volume, manual assembly. The PCB pins are precision turned from brass alloy, are plated with 10μm gold for enhanced reliability and corrosion and wear resistance, and are packaged in a continuous strip spool of 1,000 pins, which users can easily cut into custom-length strips.
Würth Elektronik eiSos
extended its family of patented STAR-TEC snap ferrites with the addition of three new versions for cable diameters spanning 12–25mm. The EMC ferrites provide supplementary interference suppression in the 1MHz to 1GHz range, have a user-friendly NiZn core, can be opened and refitted at any time using the key that comes with each package, and prevent unauthorized removal of the cable without the key. The plastic housing is classified according to UL94 V-0, and the module is specified for operating temperatures spanning -25°C to +105°C. The snap ferrites are available in black or gray in three sizes: 12–15mm, 17–21mm, and 22–25mm, and are immediately available from stock in any quantity. Free samples are available upon request.
Samtec
expanded its already-extensive SEARAY™ high-speed, high-density, open-pin-field array portfolio with a new 7.5mm body height for the 1.27mm-pitch vertical socket (SEAF). The new size further increases design flexibility with five new stack heights: 10.5mm, 11mm, 14.5mm, 16.5mm, and 18.5mm. Rated for speeds up to 56Gb/s PAM4 and 28Gb/s NRZ, the system is available with up to 560 Edge Rate® contacts and solder-charged terminations for ease of processing. Press-fit tails are also available.
ODU
's tried-and-tested, spindle-locking ODU-MAC® Series connectors are now available in sizes 2–4 with IP65 impermeability. The high-density series is ideal for space-constrained applications with high sealing requirements and is rated for 30,000 locking cycles.
PROVERTHA
released new stainless steel (V4A), M12, X-coded, male and female cable connectors designed to support high-data-rate transmissions in medical, food manufacturing, and industrial and offshore cleanroom applications. The compact connectors offer IP67 protection and support TIA-568 and ISO/IEC-11801 Cat 6A specifications up to 500MHz, enabling 10Gb/s Ethernet systems.
Ironwood Electronics
' new QFN socket (CBT-QFN-7056) meets high-performance requirements for custom-size devices, features a stamped spring-pin contactor with 14.5g actuation force per pin, and is rated for a cycle life of 50,000 insertions. The contactor is rated for 2A and exhibits 0.98nH self-inductance and insertion loss of <1dB at 31.7GHz and 0.067pF. Operating temperatures span -55°C to +180°C. 
Yamaichi Electronics
released the new Y-Circ® P T-Series waterproof, circular push-pull connectors. Designed to deliver interference-free, high-speed data transmission up to 10Gb/s in industrial and datacom applications, the new IP68-rated series features a single-piece collet for error-free installation and optimized sealing, and an improved locking mechanism for higher reliability at high mating cycles. Size-9 cable connectors, cable sockets, and PCB sockets in are currently available in various versions.
HARTING
designed its new AEF high-voltage connectors to meet the needs of power and data transmission applications in the fully electric and hybrid drive systems of next-generation agricultural machinery.
PROVERTHA
released new M12, X-coded, 90° connectors for fast, flexible, high-speed data connections in space-constrained industrial automation networks. The compact, IP67-rated connectors support the TIA-568 and ISO/IEC-11801 Cat 6A specifications with up to 500MHz, enable 10Gb/s Ethernet systems, and have a mating face according to IEC 61076-2-109 and shielding to reduce crosstalk and signal coupling. 
Wire, Cable, and Cable Assemblies 
TE Connectivity
released a new line of virtual reality (VR) cable assemblies designed to deliver superior performance, minimize cost, and help VR solutions providers get to market faster. The platform is proven to transmit signal without interruption, is easily modified to address individual needs, and is offered as a complete cable assembly with a low-profile, high-speed receptacle that saves PCB space in headsets, or as just the plug modules if the cable is sourced elsewhere. The solution features an HDMI 1.4 connector and USB connector, uses equalizers within the connectors on the cable assembly to extend the reach of the thin cable while keeping weight low, offers an optional DC power supply, and supports up to 8Gb/s, while the high-speed I/O receptacle can support up to 40Gb/s, making future upgrades easy.
Phoenix Contact
now offers UL-listed fiber optic patch cables that provide strong optical and mechanical properties, including a customized measurement report for insertion and return loss. The new patch cables include both the cable and connector, and are the first of their kind to meet the ANSI/UL Standard 746C, which outlines special requirements for plastic materials used in electrical and electronic applications, such as device and office cabling. They are available in transmission categories OM1–OM4; in 1m, 2m, and custom lengths; and with LC-Duplex, SC-Duplex, B-FOC (ST), SC-RJ, and FSMA connectors.
Recently posted:
[related_posts limit="10″]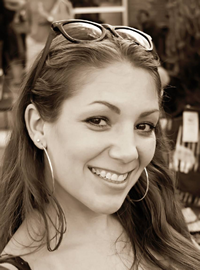 Latest posts by Christine Stieglitz
(see all)