Molex Showcases High-Speed Solutions at ECOC 2013
Molex Showcases High-Speed Solutions at ECOC 2013
Molex will demonstrate a complete end-to-end 100G link operating at 25.78 Gb/s per lane during this year's European Conference and Exhibition on Optical Communication (ECOC), which will be held at ICC London ExCel, September 22-26. The demonstration will showcase Molex PSM4 (Parallel Single Mode Quad 4) Active Optical Pigtails, PCB interconnects, and blind-mate expanded beam backplane connector systems.
Supporting 100 Gb/s Ethernet and 100 Gb/s Inifiniband Enhanced Data Rate applications, the PSM4 Active Optical Cable and zQSFP+ electrical interconnects transmit rates up to 4km with excellent cooling, unparalleled signal integrity, superior EMI protection, and the lowest power consumption in the optical industry.
The demonstration highlights Molex's complete end-to-end solutions in supplying 100G links to interconnect all facets of OEM equipment to large-scale data center links up to 4km.
Fully compliant with the ANSI-ratified 66.1 specification, the compact VITA 66.1 optical dual MT backplane solution ensures VPX system engineers optimal simplicity in design and functionality for harsh environments. The system meets the defined requirements outlined by VITA 66.0 for blind mate fiber-optic interconnects used with VITA 46 VPX architecture-based backplanes and plug-in modules and features a robust aluminum housing to withstand extreme temperature ranges, as well as shock and vibration environments. The Molex VITA 66.1 connector system incorporates unique ferrule retaining features to streamline tool-less MT assembly installation and maintenance.
Molex subsidiary Polymicro invites visitors to test the newly developed 200/230 Optical Fiber for data communications and factory automation and process control. With strength well over the industry standard of 150 kpsi and typical attenuation of less than 6 dB/km at 850 nm and less than 10 dB/km at 650 nm, this fiber is extremely dependable even in harsh environmental conditions. It is also crimp-and-cleave compatible and Euro RoHS-compliant.
A wide range of plastic optical fiber (POF) cable assemblies, simplex or duplex, is also offered, suitable for consumer (set top boxes), medical, and industrial applications (wind turbines, drives, power transmission and distribution/smart grid, sensors, networking, factory automation). For galvanic isolation and data communication purposes, POF cable assemblies are available in accordance to customer needs: specific lengths, guaranteed operating temperature range options, different jacket types with or without UL certification, and different connector types. Combined with the 650 nm SMI 106108 transceiver series, Molex offers a complete solution for Ethernet applications (10-100 Mb/s) and any proprietary protocols (up to 250 Mb/s) over 50m maximum.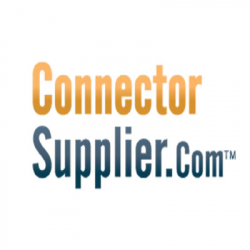 Latest posts by Connector Supplier
(see all)