Molex RF DIN 1.0/2.3 Modular Backplane System
Molex RF DIN 1.0/2.3 Modular Backplane System is a Subminiature Solution
Molex announced a high-performance connector system designed specifically to enable PCB developers in the video, commercial broadcast, and telecommunications industries to transfer multiple RF signals across mated boards in a single assembly while taking into consideration space constraints. The RF DIN 1.0/2.3 Modular Backplane System features a unique bracket housing design, which enables an expansion capability of up to 10 ports for increased orthogonal PCB mating flexibility.
"System designers are always looking for ways to increase performance yet consolidate space when converging video, data, and voice applications," said John Hicks, product manager, Molex. "The RF DIN 1.0/2.3 Modular Backplane System provides them with a subminiature form ideal for tight spaces, yet still delivering a superior method for routing of RF signals."
The modular board-to-board system offers multiple options, including a standard four-port, 75-Ohm contact version or customizable six, eight, and 10 ports with 50-Ohm contacts. The DIN 1.0/2.3 interface allows up to 1.00mm of axial engagement tolerance, providing users with increased flexibility when mating orthogonal PCBs. The RF DIN 1.0/2.3 backplane system is the only one on the market capable of increasing board-to-board content for DC to 3GHz frequency applications making it ideal for CATV, communication systems, and high-density radio applications. The connectors also feature a push-pull coupling design for quick installation and a plastic housing that engages before the RF contact to prevent damage from stubbing.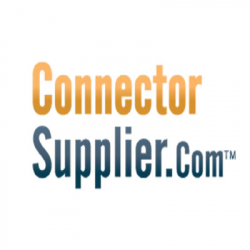 Latest posts by Connector Supplier
(see all)