Modular Connector Product Roundup
This week's product roundup highlights modular connector solutions from top suppliers, including modular jack connectors and connectors that offer a variety of standardized elements that allow for flexible, modular arrangements.
Modular Connector Products
Cinch Connectivity Solutions
' c-enx™ Series connectors for harsh-environment cable-cable disconnect, PCB-cable disconnect, and blind-mate rack and panel applications are slim, lightweight, modular, expandable, cost-effective, easy to install, and available in a wide range of configurations with two insert sizes; aluminum, stainless steel, and composite shells; and signal, power, coax, data bus, fiber optic, and high-frequency BMA contacts. The series features a common panel cutout to simplify installation, removable inserts, mismating protection, an integrated locking system, fixed and float-mounting options, field-replaceable subassemblies, and vibration-resistant, self-locking threads. It is also available with optional ground blocks, pre-wired inserts, and Cinch EBOSA™ Expanded Beam Technology, which can expand and collimate an optical beam up to 2,000 times the original size, making airborne dirt nearly benign to beam continuity and integrity. The series is standardized by the EN 4644 European Standard and uses standard mil-spec tools for contact crimping, insertion, and extraction.
Radiall
's QM Series compact, QuickMating connectors provide time, weight, and cost savings in commercial aerospace applications including electrical wiring interconnect systems (EWIS), cockpit systems, and in-flight entertainment systems. These lightweight, nickel-plated composite connecters are mounted on a unique rail system, mate in less than 12 seconds without any tools, and utilize a limited number of components, including EPX™ contacts and a versatile range of modular inserts. They are designed to withstand: shock, vibration, high altitude, lightning strikes, EMI, salt spray, and temperatures spanning -65°C to +155°C, and are available in several shell formats, as standalone devices, and as single- and double-sided rails that simply wiring design by negating the need for panel cut-outs.
TE Connectivity
's DEUTSCH DMC-MD Series connectors provide dependable, quick-change, modular connector solutions for in-flight entertainment, cabin, and avionics systems in commercial and military aircraft. Backed by more than 30 years of proven field reliability, the series meets the most demanding avionics specifications, including EN4165, ARINC 809, and BACC65, and offers a variety of contact arrangements and insert layouts to suit the unique application demands of both new and retrofit applications. Made of lightweight, composite materials, the series offers: removable modules for easy modifications, coaxial, quadrax/high-speed Ethernet, and optical contacts in sizes 8–24, color and mechanical coding features, push-pull coupling, EMI shielding, and robust vibration resistance. It is rated for up to 500 mating cycles, 5–46A, and temperatures spanning -55°C to +175°C.
BTC Electronics
offers ruggedized J-Tech RJ45 and USB Ethernet connectors from Conesys. Featuring MIL-DTL-38999 Series III Style aluminum alloy shells designed to withstand harsh mechanical and environmental conditions, these connectors enable pristine data acquisition and transmission in harsh-environment Cat 5e, Cat 6, and USB-A applications, are compatible with industry standard RJ45 and USB cordsets, don't require any special tools for cable termination, and are rated for 500 mating cycles and operating temperature extending from -40°C to +85°C. The connectors are available with wall-mount, EMI/RFI plug, jam-nut, and inline receptacles; feedthrough, bulkhead feedthrough, and PC-tail receptacles or cable terminations; and electroless nickel, olive drab cadmium, and RoHS-compliant black nickel plating. Additional options include: multiple insert options for mechanical coding, grounded inserts, and IP68 backshells.
Amphenol ICC
's Modular Jack Slimline Connectors occupy half the space of traditional RJ45 Ethernet connectors, deliver double the density with vertically oriented signal pairs, and feature a modular design that enables the easy and rapid deployment of product extensions with a lower total cost of ownership per port. Capable of Cat 5e transmission speeds and compliant with IEC 62946, the connectors are ideal for datacom applications including: high-density Ethernet switching, routing, and server I/O. Additional features include: a common footprint for interchangeability with other makes, a rolled sheet metal mating interface for long-lifetime performance, a brushed contact design with defined contact points, port spacing on a 7mm centerline, press-fit termination, and optional light pipes.
Molex
's Stac64 connection system is based on USCAR-2 Class II mechanical and electrical performance characteristics for unsealed connector applications and provides single and multi-pocket PCB solutions in a range of circuit sizes designed to eliminate custom tooling and hasten time-to-market. The modular 0.64mm, 1.5mm, and 2.8mm terminal header system supports both low-level signal requirements and power applications up to 30A, allows automotive manufacturers to use header assemblies as standalone components, and features the only pressure-activated female connector design in the industry. The standard product line, based on the 0.64mm-pitch terminal, includes: 8-, 12-, 16-, and 20-circuit connectors in vertical and right-angle configurations designed to support low-level signal requirements, while the 1.5mm- and 2.8mm-pitch terminal systems offer 10- and 14-circuit power pocket versions in vertical and right-angle configurations. The system can be combined with Molex's HS Stac headers, which feature the high-speed USCAR-30 HSAutolink interface, to create custom, multi-bay connection systems without special tooling, and a version made with the industry's first renewable, plant-based, bio-plastic resin — the Stac64-e — is also available.
Positronic
's Scorpion Series modular power and signal connectors are available in blind mating, float-mount, panel-mount, and cable connector versions with standard 14.6mm or low 8.2mm height profiles, solder, crimp, and press-fit terminations, an optional locking system for enhanced security, and a venting option for improved air cooling. Ideal for use in industrial and mil/aero applications, the RoHS-compliant series features single-piece, rectangular, polyester insulators compatible with UL94 V-0; fixed, removable, gold-plated copper alloy contacts capable of customer-defined arrangements; and insulator keyway polarization to prevent mismating; and is rated for a working voltage of 250V, operating temperatures spanning -55°C to 125°C, and 1,000 mating cycles. Standard-profile versions are available with 16–120A power contacts, signal contacts, and blanks in sizes 4–22, as well as with high-voltage and hyperboloid contacts. Low-profile versions are available with 3 – 55A power contacts, signal contacts, and blanks in sizes 12–22.
The ODU-MAC® WHITE-LINE from ODU-USA is a versatile hybrid connector with an ergonomic plastic housing that can accommodate up to 90 connection points and 18 module types, including: signal, power, high-current, high-voltage, coax, pneumatic and fluid, fiber optic, and high-speed modules. The lightweight, easy-clean connector is rated for up to 60,000 mating cycles, enables easy handling with low mating and unmating forces and quick emergency release with a snap-in locking mechanism with breakaway function, and is available with three different outlets (straight, 45°, and 90°), per-module coding options, and seven color-coded cable bend reliefs. Non-magnetic versions are also available, and all touchable parts are nickel-free.
GCT
offers a wide range of single-port modular jack connectors for Cat 3 applications. Solutions include standard and low-profile, vertical and horizontal versions with four standard contact configurations: 8/8, 6/6, 6/4, and 4/4. Custom contact configurations are also available, as are versions both with and without shielding, locating pegs, and panel-stop options. Horizontal through-hole jacks also offer both standard (bottom) and inverted (top) latch types.
Amphenol Pcd
offers two SIM connector series from Amphenol Air LB: the ARINC 809 SIM Mono-Module Connectors and EN4615 SIM Connectors. Ideal for aerospace applications including: avionic control, instrumentation, power distribution, weapons, cabin, and in-flight entertainment systems, these modular, rectangular connectors are easy to terminate, assemble, install, maintain, and repair. The SIM Mono-Module connectors offer A–G polarization keys and color-coding for enhanced versatility and ease of use. The multi-contact, multifunctional SIM Connectors are available in metallic and composite versions with standard- or flange-mount receptacles, two or four modules, optional shielding, and 36 possible keying combinations. 
Stewart Connector
's SealJack™ Vertical Series RJ45 connectors have a compact, lightweight design with IP67 sealing and transmit 10/100 Base-T through 10G Base-T Ethernet, providing high-reliability connectivity in harsh-environment IoT applications. The series is available in one- and four-port, vertical, harmonica-style configurations, has a gasket allows for front or rear panel mounting, and offers multiple LED configurations and an optional EPP 918-A protective coating. It is rated for a minimum of 750 mating cycles and is PoE+ and RoHS compliant.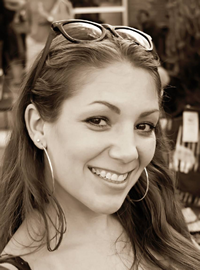 Latest posts by Christine Stieglitz
(see all)