Mil-Spec Connector Accessories Product Roundup
This week's Product Roundup highlights mil-spec connector accessories from leading suppliers.
Mil-Spec Connector Accessories
Amphenol Pcd offers one of the industry's widest selections of industrial and mil-spec connector accessories for circular connectors, including an extensive range of both QPL and commercial mil-spec connector backshells designed to provide strain relief, environmental protection, and EMI/RFI shielding at the termination are of virtually any circular connector. These circular mil-spec connector accessories are compatible with the SAE AS85049 standard and available in aluminum alloy, stainless steel, brass, and composite options plated with a variety of finishes. In addition, most meet or exceed REACH and RoHS requirements and have a lead-time of 10–12 weeks. Solutions include a variety of AS85049 mil-spec backshells, QPL backshells, lightweight composite QPL backshells, and lightweight AlumaLight QPL backshells. Ideal applications include wire bundling and cable management, lighting, in-flight entertainment systems and galley electronics, avionic controls, instrumentation, aircraft power distribution and weapons systems, sensors and actuators, radios, datalinks, antennas, military systems, and commercial aerospace. Amphenol also offers a useful cross reference tool for backshells and a design-your-own-backshell configurator.
Axon' Cable offers a range of Micro-D mil-spec connector accessories, including Micro-D EMI Backshells designed for compatibility with standard and MIL-DTL-83513 Micro-D connectors, as well as shield braids, shield termination bands, hardware, halorings, and assembly kits. The mil-spec Micro-D EMI backshells help support optimized cable routing and protect cable assemblies against both electromagnetic interference (EMI/RFI) and mechanical damage, such as cable strain. Standard Micro-D EMI backshells are made of aluminum, supplied with stainless steel hardware, and available with options including top-entry, side-entry, and 45° entry configurations in 10 shell sizes extending from #9 to 100 with three types each of circular and elliptical cable entries (U, F, and Z) in sizes 1–11. Standard plating options include electroless nickel and high-phosphorus electroless nickel per SAE-AMS-2404 Class 4 and black zinc nickel over nickel underplate. However, various other backshell and plating materials are available upon request, as are additional shell and cable entry sizes.
Nicomatic's DMM backshells are designed for use with its DMM Micro-D Mix Connectors, and both the connectors and the backshells are tested to meet the requirements of MIL-DTL-83513G. Like virtually all backshells, DMM backshells serve as the rear portion of the corresponding connector and are used to secure cable to the connector to improve cable retention strength, mitigate strain on solder and crimp joints, protect connections from physical damage, and enhance design flexibility by enabling contact and cable replacement, unlike backpotting for example. Like many mil-spec backshells, they also incorporate 360° EMI/RFI shielding to protect connections against electrical interference. Nicomatic's transfer impedance is less than 200mΩ from 10kHz to 400MHz, which enables high-signal-integrity data transfer from emitting devices to receptors. DMM backshells are available in split and mono designs. The split backshells are comprised of two-piece, nickel-coated aluminum shells with circular or elliptical cable entries designed for compatibility with a variety of cables and mixed-layout designs and do not incorporate fixing hardware, which makes them quick and easy to assemble and compatible with all DMM connectors. Mono DMM backshells are solid, single-piece parts made from nickel-coated aluminum. They have elliptical cable entries, incorporate fixing hardware, and are compatible with medium-profile and long-shell DMM connectors.
Omnetics Connector Corporation offers a range of Micro-D backshells designed for compatibility with MIL-DTL-83513 Micro-D connectors. These mil-spec connector accessories provide EMI protection, mechanical protection, and strain relief, and are available in nine standard variations. Each of the nine mil-spec Micro-D backshells is available in multiple sizes and configurations to ideally suit various Micro-D shell sizes, configurations, and layouts. Options include 90° oval-entry backshells, 45° round-entry backshells, 45° elliptical-entry backshells, straight oval-entry backshells, split straight elliptical-entry backshells, split 45° round-entry backshells, two-piece straight oval-entry backshells, two-piece 45° round-entry backshells, and integrated backshells supplied on 18" cable assemblies. All of the mil-spec Micro-D backshells are made of aluminum, plated with electroless nickel per SAE-AMS-2404 Class 3 or 4, Grade B, and equipped with passivated stainless steel hardware. Each one-piece backshell comes with two screws and two retaining clips. Each split or two-piece backshell comes with the two backshell halves, two assembly screws, two jack screws, and two retaining clips, save for the two-piece straight oval-entry backshells, which are not supplied with retaining clips or rings. Integrated backshells come in jackscrew and jackpost versions, and custom backshells are also available.
Allied Electronics & Automation stocks Amphenol Industrial's 97 Series mil-spec connector accessories, including cable clamps, bushings, protective caps, chain assemblies, adapters, and dummy receptacles. The MS3057A cable clamps for jacketed cable and tubing-protected wire have floating clamping halves for maximum strain relief and are available with five plating options. Two plating options, the standard olive-drab/green-chromate/cadmium plating and optional bright chromate/cadmium plating are not compliant with RoHS requirements. The other three optional platings — black zinc alloy, electroless nickel, and gray zinc nickel — are RoHS-compliant. MS3057A cable clamps can also support unjacketed cable and unprotected wire with the addition of MS3420 rubber bushings, which can also be used as reducing bushings and are furnished as sets of two telescoping bushings for connectors with size 24 or larger shells. The 97 Series range of mil-spec connector accessories also offers 9760 metal protection caps and chain assemblies to protect against both live circuits and ingress when the connectors aren't in use. The receptacle caps have internal threads and a soft rubber disc that seats on the connector shell and forms a water-tight joint, while the caps for plugs with coupling nuts have external threads. Both types of metal caps are available with standard olive-drab/green-chromate plating, or with black zinc alloy, electroless nickel, or gray zinc nickel plating. The 97 Series also offers 9171 polyethylene protective dust caps for added protection during storage and handling, when assembling other equipment, and after complete assembly into the finished apparatus. These caps cover internally and externally threaded sections of MS3100, MS3101, MS3012, MS3106, and MS3108 mil-spec plugs and receptacles to cost-effectively prevent the threads, contacts, and insulation from damage and ingress and can be supplied on corresponding connectors or shipped separately. The 97 Series also offers mil-spec connector adapters, which can be used as reducing or expanding bushings and are available in two types with the same plating options as the 97 Series cable clamps, and dummy receptacles, which are the same as the 97 Series receptacles, minus the insert and contacts, are used to anchor 97 Series or AS50151 plugs when they're not in use, and are also available with the same plating options as the 97 Series cable clamps.
Interstate Connecting Components (ICC) supplies TE Connectivity's broad range of Raychem connectors and mil-spec connector accessories for harnessing, insulation, circuit protection, and identification applications in the harsh-environment aerospace, defense, industrial, and commercial transportation industries. TE's Raychem harnessing line includes heat-shrink tubing and molded parts, convoluted tubing, sealing and repair sleeves, and adhesives and sealants. Raychem tubing is constructed from polyolefins, fluoropolymers, and elastomers that provide reliable insulation, mechanical protection, and strain relief. The line's heat-shrink boots are made from the same materials and provide simple and effective sealing against high-level EMI and RFI interference, while its high-temperature sealing and repair sleeves help extend service life by protecting cables and assemblies against moisture, corrosion, and mechanical abuse. Also included in TE's Raychem line are AS85049 adapters and band straps for rugged, reliable shield terminations. These corrosion-resistant steel bands are available in three widths and a variety of plating options, including black zinc nickel, and feature self-coupling locking nuts for improved mechanical protection, as well as side-entry band straps for easy installation and repair. In addition, many products in the Raychem line are RoHS-compliant.
PEI-Genesis supplies a wide range of mil-spec connector accessories, including SUNBANK's M85049 lightweight backshells with EMI/RFI shielding. Qualified to AS85049/M85049 and designed for use in D38999 connectors, these lightweight mil-spec backshells offer extreme reliability, excellent EMI/RFI protection, high electrical continuity, and rugged resistance to shock, vibration, corrosion, and cable pull-out. They are available in aluminum, stainless steel, and composite variations and can be equipped with detented self-locking technology and environmental sealing for added security. They are also available in cable clamp strain relief, one-arm strain relief, and banding backshell with self-locking designs and with accessories including shrink boot adapters and shield support rings.
TE Connectivity offers a wide range of mil-spec connector accessories, including several different types of circular backshells. TE's M85049/31 Category 3B (medium-duty) Non-Environmental Nut Backshell is designed to meet the performance requirements of AS85049/27 and AS85049/31 and to mate with MIL-DTL-5015 crimp, MIL-C-26482 Series 2, AS81703 Series 3, MIL-DTL-83723 Series 3, and MIL-DTL-38999 Series I and Series II connectors. This rugged backshell is made from aluminum, which provides mechanical strength and protection from physical damage, comprised of a rotatable coupling nut and follower it's captivated to, and designed to enable easy thread-on application with any compatible connector.
ITT Cannon's complete line of ARINC-801-compatible fiber optic interconnect solutions includes mil-spec connectors, termini, and cable harnesses designed to transmit high-speed data, signal, and video in extreme-environment applications where performance, integrity, security, and reliability are essential, including military avionics, shipboard navigation, ground-based communications, and in-flight entertainment systems. The series supports transmission speeds of 10+Gb/s, has a scoop-proof design that offers alternate keying positions to protect the termini, as well as a removable alignment sleeve that allows for easy in-field cleaning, and uses less power than competing solutions without sacrificing security or integrity. The series also employs genderless, low-loss, size #16 termini with precision alignment features for plugs and receptacles. The ARINC 801 termini feature zirconia ceramic ferrules, nickel-plated brass alloy terminus bodies and crimp sleeves, and passivated stainless-steel springs and are available in standard and pull-proof designs with APC and PC end-face finishes. They can support single-mode 9/125, Micron fiber, multimode 50/125, and 62.5/125 Micron fiber types and 900-Micron buffer or 2.0/1.7mm cable jacket diameters. Termini for 900 Micron buffer cable jackets are not provided with crimp sleeves; otherwise, crimp sleeves are loosely packaged with terminus assemblies, which are sold separately along with other connector components and spare parts or as part of complete cable assemblies, which are available with testing, inspection, and polishing services.
Smiths Interconnect's twinax and quadrax contacts are designed to transmit high-speed Ethernet signals over copper wires in harsh environment applications where integrity and reliability are essential. These high-speed copper contacts are comprised of an outer shield and either two (twinax) or four (quadrax) inner contacts and can be employed in several different types of mil-spec connectors — including MIL-DTL-38999, ARINC 600, MIL-DTL-83527 and D-Subminiature connectors — to transmit high-speed, high-signal-integrity video, audio, and data at rates exceeding 2Gb/s and bandwidth up to 3GHz. The mil-spec contacts are especially designed to maintain controlled signal-to-signal and signal-to-shield impedance throughout the connector pair and provide matched impedance solutions for 100Ω, 110Ω, and 150Ω Ethernet, Fibre Channel, Ethernet Firewire, USB, DVI, and InfiniBand applications with minimal jitter and data rate errors. Quadrax contacts can also support data transfer speeds spanning 100Mb/s to 4Gb/s while providing additional benefits including rugged outer wall sections for improved durability, low power consumption, and excellent EMI compatibility.
Harwin's range of rugged, reliable, and RoHS-compliant waterproof circular connectors meets all of the electrical, mechanical, material, and dimensional requirements of MIL-DTL-5015, offers panel-mount and cable-connecting plugs in a variety of popular shell sizes and layouts, and includes a variety of mil-spec connector accessories, including protective end caps with chains, bushings, and backshells. The series is designed to provide cost-effective COTS connectivity solutions for harsh-environment commercial and industrial applications and, unlike the mil-qualified equivalents it's intermateable with, is cadmium- and hexavalent-chromium-free for RoHS compliance. It also features solder cup contacts and IP67 sealing (1.8m for 48h), supports pin and socket contact loading on either side of a mating pair, accepts 22–16AWG cable, and withstands operating temperatures extending from -55°C to +125°C.
SOURIAU – SUNBANK's Single-Arm Composite Backshell Series provides robust and reliable strain relief and damage protection for cables and harnesses in harsh-environment civil and military defense and aerospace applications, as well as significant weight savings compared to die-cast metallic versions. These mil-spec connector backshells are made with a cost-effective but highly reliable aerospace-grade thermoplastic composite material that's 40% lighter than aluminum, impervious to electromagnetic disturbances, and ruggedly resistant to high vibration and are available with an RoHS- and REACH-compliant, corrosion-resistant electroless nickel plating. They also have a ratcheting coupling ring with non-corrosive clips that provides audible confirmation of correct coupling, and plated versions have a solderable ground lug. The series is compatible with MIL-DTL-38999 Series I, II, and III connectors, is rated for operating temperatures extending from -65°C to 175°C (unplated) or 200°C (plated), and is available in straight, 45°, and 90° configurations.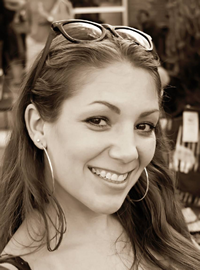 Latest posts by Christine Stieglitz
(see all)