Mil-Spec Cable Product Roundup
This week's Product Roundup highlights mil-spec cable and cable assemblies from leading connectivity suppliers.
Mil-Spec Cable and Cable Assemblies
Mouser Electronics stocks TE Connectivity's Raychem Cat 5e cable for high-data-rate, harsh-environment military, marine, and aerospace applications, including shipboard, satellite, C4ISR, weapons, avionics, soldier-worn, and in-flight entertainment (IFE) systems. The mil-spec cable is designed in accordance with ANSI/TIA-568-C.2, can handle speeds up to 1Gb/s, and is qualified to MIL-DTL-24643/59 and /61. It is also lightweight, easy to terminate, and made with high-temperature fluoropolymers that reliably withstand extreme temperature fluctuations spanning -65°C to +200°C. Raychem Cat 5e cable is available with a variety of jacket materials designed to suit a wide range of individual application requirements ranging from improved flexibility to zero halogen materials. It's also available in a waterblock variation with super absorbent tapes and yarns that further reduce weight, increase flexibility, and lower installation costs compared to silicon-filled waterblocks and as customized end-to-end mil-spec cable solutions specifically tailored to customer needs.
Smiths Interconnect's SpaceNXT™ Q Series flexible coaxial cable assemblies are designed to help operators overcome potential market entry barriers and provide several benefits over QPL and COTS products. These high-reliability, low-loss assemblies are pre-tested and qualified for space orbit environments, are cost effective, and are readily available as cut-to-length, dual-terminated assemblies. Currently available in three models (105Q, 190Q, and 200Q), the series covers key performance characteristics at various frequency bands from DC to 40GHz, is available in standard mechanical lengths and phase-matched electrical lengths, is resistant to temperature variations, and meets the rigorous outgassing requirements of NASA/ESA when tested per ASTM E595 standards. The assemblies combine stainless steel or beryllium copper contacts with silver-plated copper cable conductors that are directly soldered to achieve robust cable-to-connector transitions and are assembled in a controlled environment in which each solder joint is verified using real-time X-ray inspection. They can also be validated for a wide range of engineering model and flight model requirements at the company's in-house test laboratories or one of its qualified external facilities.
Cinch Connectivity Solutions' Dura-Con Shielded Cable Assemblies are designed to deliver excellent EMI protection in demanding applications that require high signal integrity. The cable assemblies are terminated with high-performance, rugged, compact, and lightweight Dura-Con Micro-D connectors, which are manufactured in compliance with MIL-DTL-83513 and equipped with gold-plated copper alloy twist-pin contacts that establish multiple points of contact for maximum reliability. They also feature EMI ground spring gaskets on the plug shells and braided EMI sleeves bonded to the integrated backshells to provide 360° EMI protection, as well as an optional heat-shrink over-sleeve designed to protect the cable from abrasion. The shielded mil-spec cable assemblies are available as single-side-terminated plug or socket pigtails or double-terminated jumpers and offer all eight sizes of M83513 shells (9, 15, 21, 25, 31, 37, 51, and 100) made of aluminum per SAE AMS-QQ-A-250 and plated with either cadmium or electroless nickel per SAE AMS-QQ-P-416 or AMS-C-26074. They are rated for 3A, 600VAC dielectric withstanding voltage (DWV) at sea level and 150VAC DWV at 70,000 feet, a minimum of 1,000MΩ insulation resistance between contacts, and a maximum of 8mΩ contact resistance in operating temperatures extending from -55°C to +135°C. Connector contacts are gold-plated per MIL-DTL-45204.
Radiall's EB Tactical – F739 Series expanded-beam cable assemblies are rugged, robust, user-friendly, field-installable, and low-maintenance and deliver high-reliability performance in harsh-environment military, aerospace, industrial, marine, and outdoor applications including battlefield communications and mobile shelters, avionics and high-speed data links, oil and gas, mining, and seismic exploration equipment, and broadcast systems, robotics, transportation vehicles, and sensors. The mil-spec cable assemblies are terminated with Expanded Beam (EB) Junior Tactical connectors, which are designed to MIL-DTL-83526/20 and /21 mechanical interface standards, compatible with both single-mode (SM) and multimode (MM) fibers, and optimized for four operating wavelengths: 1,310nm and 1,550nm (SM) and 850nm and 1,300nm (MM); although, other wavelengths can be used as well. The EB connectors also have a hermaphroditic design that ensures fast, easy, and mistake-proof in-field deployment and enables daisy chaining configurations to address longer links in the field, as well as contactless connectivity, which mitigates the effect of lateral misalignments and particle contamination, enables easy in-field cleaning and rugged resistance to shock and vibration, and increases durability ratings to 3,000 mating cycles. They connectors are made of aluminum with clear, hard anodized plating and EPDM rubber plug boots and are available in square flange and jam-nut shell styles with up to four channels and various cable configurations. The EB Tactical mil-spec cable assemblies exhibit typical insertion loss (IL) of 0.7dB in both SM and MM variants operating at 1,300nm, as well as maximum IL of 1.5dB and 2dB, respectively, and are rated for operating temperatures extending from -40°C to +85°C with up to 95% relative humidity and for water immersion depths up to 15m.
Allied Electronics & Automation stocks Belden's range of hook-up and lead wire products, including several series of MIL-W-16878/1 and MIL-W-76C hook-up wire. The portfolio is available in a variety of materials, sizes, colors, and designs to meet a broad range of rigid industry and government specifications. It's based on copper rod and manufactured in Belden's own rubber formulation and plastic mixing facilities to ensure complete control of the product from start to finish and guarantee product quality. The wire range is also UL- and CSA-compliant and is well suited for applications including interconnection circuits, computer and data processing equipment, appliances, lighting, motor leads, heating and cooling equipment, harness fabrication, and automobiles.
Siemon's TERA Cat 7A fully shielded, end-to-end cabling systems exceed ISO/IEC category 7A, Class F specifications, deliver 10Gb/s performance and beyond, support 1.2GHz of bandwidth per pair, as well as cable sharing, and are third-party tested for superior performance and security and validated for TEMPEST high-security government and military applications. The cable assemblies are virtually immune to both alien and internal crosstalk, delivering EMI/RFI performance that far exceeds 10GBASE-T requirements, and are terminated with TERA connectors that have a slim, compact, and isolated quadrant design that accepts one-, two-, and four-pair patch cords, including hybrid patch cords, a hinged outlet door to prevent dust and other contaminants from entering unused outlets, and a simple termination process that ensures proper shield termination without any additional grounding processes. The connectors are also backwards compatible with lower category cabling via hybrid patch cords and provide innovative, standards-based cable sharing capabilities that allows them to simultaneously support multiple, lower speed applications over a single cable from a single outlet, providing significant cost and pathway savings. TERA outlets are easily installed in Siemon's TERA-MAX patch panels, while the plugs can be used to terminate 22–23AWG solid or stranded S/FTP and F/FPT shielded cables. TERA fully shielded cable assemblies are ideal for next-generation, high-speed data and PoE applications in converged, high-security networks, support 10Gb/s PoE applications up to 100m with no insertion loss length derating, enhance RGB video transmission due to minimal propagation delay skew, and are mechanically rated for operation up to 75°C.
TE Connectivity's SPEC 55 low-fluoride (LF) wire and cable for space and other high-altitude-environment applications is made from rugged fluoropolymer and has an outgassing rating of less than 10ppm, which helps reduce the potential for the corrosion of other components due to trapped gases escaping in a vacuum or low-pressure environment. In addition to achieving an outgassing rating significantly lower than the 20ppm specified in the SAE-AS22759 standard, the mil-spec cable's specialized wire insulation system offers five times the scrape abrasion requirement under that standard. It is also available in lightweight single-wall or extra-rugged dual-wall variants for broad suitability in space, launch, and missile applications, avionics equipment, C4ISR and guidance and seeker systems, and general wire harnessing applications and is both the only dual-wall and one of just two single-wall mil-spec cable systems currently available on the market. Single-wall SPEC 55 LF wire and cable is qualified to SAE-AS22759/51 and /52 while dual-wall variants are qualified to SAE-AS22759/53 and /54.
AirBorn's microSI ruggedized micro-D connectors and cable assemblies are qualified to MIL-DTL-83513, ideal for high-speed signal integrity applications up to 10GB/s, and designed for flexibility, offering support for numerous size configurations of 100Ω differential impedance controlled signals. The range offers vertical board-mount, right-angle board-mount, and cable I/O configurations that support 1X, 4X, and 8X 100Ω differential serial buses, as well as multiple harnessing options, including single-ended solutions that allow users to terminate to connectors or PCBs and multi-ended solutions that employ twinax or discrete cable covered in Halar, Nomex, or metal braiding. microSI solutions also feature rugged metal shells and hoods to ensure durability, keying to prevent mismating, balanced lengths within pairs to limit skew, shell-to-shell EMI interface gaskets, stranded wire and surface-mount configurations, shell grounds independent of signal pair grounds, nine sideband connections, and a field-tested, four-independent-tine, gold-plated contact system that delivers superior performance and reliability. Each mil-spec cable assembly is tested and validated to ensure total dependability in the most hostile environments imaginable and is ideal for use in applications ranging from deep sea to deep space.
PEI-Genesis stocks Sure-Seal's range of RF connectors and mil-spec cable assemblies, which provide ruggedized, high-performance solutions ideal for use in harsh-environment communications applications, industrial control networks, and other mission-critical signal transmission applications. The ruggedized range is fully compatible with MIL-STD-348B requirements, is suitable for use with flexible, semi-flexible, and semi-rigid cables, and is available in BNC, MCX, MMCX, N-Type, SMA, TNC, Ultra-Tiny BNC, 12G-SDI BNC, and 6G-SDI 1.0/2.3 connector styles. The BNC and N-Type connectors are available in waterproof designs and accommodate a variety of coaxial cables. The MCX connectors offer 30% space savings over similar SMB and SMC types and are also available in a 12G-SDI design. The MMCX connectors are 30% smaller than MCX variants, are available with cable or PCB terminations, and are especially ideal for Wi-Fi, IoT, and M2M communications applications. The SMA connectors are available in both waterproof and 26.5GHz designs. The TNC connectors can be used in the same applications as BNC connectors but have a threaded design that's more robust than BNC types and are also available in waterproof designs. The Ultra-Tiny BNC connectors are 51% smaller than standard BNCs, offer waterproof designs, and are especially well suited for use in broadcasting applications. The 12G-SDI BNC connectors are also available in waterproof designs and are identical to standard 75Ω BNC connectors but designed for 12G-SDI broadcasting applications. The 6G-SDI 1.0/2.3 connectors have a miniature size that provides a more flexible mechanical solution for space-constrained broadcasting applications and are identical to standard 75Ω 1.0/2.3 connectors. The molded mil-spec cable assemblies are available in standard and custom lengths with PVC or PUR jackets.
Fairview Microwave offers high-reliability, commercial off-the-shelf (COTS) MIL-DTL-17 RF cable assemblies ideal for aerospace, defense, transportation, telecommunication applications, including electronic countermeasure (ECM) and avionics equipment, unmanned systems, identification: friend or foe (IFF) systems, global positioning systems (GPS), satcom systems, and other applications with a  high cost of failure. The mil-spec cable assemblies feature MIL-C-17-qualified cable, MIL-PRF-39012-qualified connectors, J-STD soldering, and AS23053 heat shrink and operate at frequencies up to 12.4 GHz with VSWR as low as 1.3:1 per connector. They are available with six different cable types in 124 basic configurations for a total of more than 1,200 part numbers — all of which are available for same-day shipping with lot traceability and test reports.
Pasternack's commercial off-the-shelf (COTS), military-grade MIL-DTL-17 RF cable assemblies for military, aerospace, transportation, autonomous vehicle, and other mission-critical applications deliver operating frequencies of up to 12.4GHz and VSWR as low as 1.3:1 per connector. The mil-spec cable assemblies are comprised of MIL-DTL-17-qualified cable, MIL-PRF-39012-qualified connectors, AS23053 heat shrink, and J-STD soldering, and are available in 124 basic configurations with six different cable types for a total of more than 700 part numbers that are all available for same-day shipment with no minimum order quantity.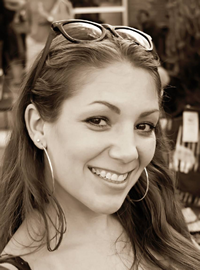 Latest posts by Christine Stieglitz
(see all)