Mezzanine Connector Product Roundup
This week's product roundup highlights mezzanine connector solutions from top suppliers.
Mezzanine Connector Products
Advanced Interconnections
' high-density Mezza-pede® SMT Connectors deliver long-lasting, high-reliability performance in a wide variety of board-to-board and cable-to-board applications, including telecom systems, and are designed to withstand severe environments. The range features enclosed, screw-machined sockets, six-finger contacts each rated for greater than 1+A at 80°C, heavy gold plating, an overmolded lead frame, and a 1mm pitch, and offers low z-axis stack height options spanning 3.1–4.0mm. The most recent addition to the series, the DHAL model, also features an ultrathin molded insulator that achieves even further reductions in package heights and shorter signal paths. Standard offerings currently include dual-row configurations with 8, 14, 20, 30, and 36 total positions and SMT or through-hole attachments, and custom designs are available as well.
Avnet
stocks Amphenol ICC's MEG-Array® Mezzanine Connector system, which provides the high-density and high-speed benefits of a large array supported by the reliability and low costs of a standard surface-mount PCB assembly. The 1.27mm x 1.27mm array of discrete circuit contacts enables flexible ground distribution to optimize high-speed signal integrity up to 28Gb/s, and is available in 81–528 positions with PCB mezzanine stack heights spanning 4–14mm for enhanced mechanical design flexibility. Its trusted BGA interconnect platform provides self-alignment and self-leveling for multiple connector usage, and online S-parameter files and signal integrity performance reports are available to improve design accuracy and time to market. Ideal applications for the system include: communications equipment, industrial equipment and controls, analytic and diagnostic equipment, and medical devices.
BTC Electronics
offers Glenair's HD Stacker™ rugged, high-density, and solder-free stackable board-to-board connectors for communications, networking, storage, and other high-pin-count devices on mezzanine or module PCBs. The series is equipped with the innovative, high-density, 0.062″-pitch Chevron Contact System (CCS), has a flexible tooling approach that allows for multiple stack heights and circuit size extensions, and is compatible with PCIe 3.0, with performance up to 10.5Gb/s. Special non-orthogonal socket tines enable both higher density layouts as well as improved signal integrity, and the solder-free press-fit compliant pin contacts are removable, repairable, and available in custom lengths. Additional benefits of the series' high-density interconnect design include: simplified PCB routing without sacrificing performance, efficient use of board space, and superior, cost-competitive electrical and mechanical performance.
AirBorn
's RC Series® compliant, press-fit connectors with patented stacking contacts, sold as the RCI and RCII Series®, deliver high-reliability solutions for high-density board-to-board stacking applications. Both the RCI and RCII feature 0.075" contact spacing; very robust, low-stress socket contacts; high-reliability, high-temperature BeCu contacts; press-fit, plated through-hole terminations; a reliable eye-of-the-needle compliant section that eliminates soldering and is board-level repairable in most configurations; and a plastic body. Both series are also available in 100Ω and 85Ω differential serial buses and a wide variety of standard pin/tail lengths to accommodate any board-to-board spacing and require minimal tooling for pressing onto boards. RCI Series connectors are available in four-row configurations with 7–50 columns and a total of 28–200 contacts. RCII Series connectors are available in three- and four-row configurations with 1–4 bays and a total of 25–120 contacts.
Smiths Interconnect
's Dovetail Series connectors feature high-reliability C Series IDI spring probes, which are renowned for their impressive shock and vibration performance, in a patent-pending block design to address the rugged environmental requirements of the defense, commercial aviation, industrial, and medical markets. The symmetrical blocks interlock in any imaginable X/Y pattern to provide users with maximum configuration flexibility, and a multitude of spring probe options provide the benefits of custom connector designs, allowing users to intermix power and ground functions within the same array and achieve low, consistent contact resistance for tens of thousands of cycles. The series is available in 4mm and 6mm compressed heights with surface-mount, through-hole, and solder-cup terminations and bias tail or bias ball (6mm only) advanced biasing techniques. It is also ideal for blind-mating connections and RF, high-speed, and mixed-signal environments, and is available for immediate delivery with no tooling required, eliminating the time and expense associated with typical prototype and low- to medium-volume manufacturing.
Newark element14
stocks PMC Mezzanine Connectors from Molex. These robust, hard-metric, easy-mating, high-density, surface-mount mezzanine connectors deliver excellent electrical performance in consumer, networking, and telecommunications applications, including servers, routers, and switches. They also exhibit excellent tolerance absorption, which allows them to be used in combinations of one to four mated pairs for up to 256 circuits with 8–15mm stacking heights for enhanced design flexibility. Additional benefits include: low-mating-force receptacle contacts that reduce stress on the PCB and solder joints, a fully shrouded leaf-style design that minimizes the risk of damaging plug contacts during mating and handling, and gold-over-nickel contact plating for long-term reliability/100-cycle durability. The connectors are available in tubes or embossed-tape packaging for compatibility with automated pick-and-place processes have an anti-flux intrusion feature that's compatible with no-wash soldering processes, and are RoHS compliant.
Samtec
's Edge Rate® interconnect system is designed for high-speed, high-cycle applications in the telecom, datacom, industrial, instrumentation, medical, military, and aerospace markets. Edge Rate products are available on a 0.80mm and 0.50mm pitch in vertical, right-angle, and edge-mount configurations with up to 200 total pins and board stacking heights spanning 7–16mm, and are rated for 28Gb/s at a 7mm stack height. Featuring a smooth, milled mating surface instead of a stamped contact surface to reduce wear tracks on the contact, the system delivers enhanced durability for longer lifecycles and reduced insertion and withdrawal forces that allow for zippered unmating. It also offers superior electrical performance compared to most stamped contacts, positioning contacts in the plastic insulator so the narrow edges of the pins are parallel to each other to reduce broadside coupling and crosstalk. Rugged designs also include solder tabs to increase the mechanical strength of the part on the board, metal latching for increased retention, and optional shielding and extended guide posts.
Amphenol ICC
's compact, low-profile, and highly adaptable Chameleon® BGA mezzanine connectors offer industry-leading flexibility, performance, and contact density (0.7cm2 per pair) in board-to-board applications and deliver up to 25+Gb/s transmission speeds with superior signal integrity. Available with stack heights ranging from 6–10mm in 1mm increments, pin counts extending from 40–500+, and pair counts spanning 16–160, Chameleon connectors have an open-pin-field design that allows customers to mix and match differential pair, single-ended, and power contacts to suit individual design requirements and achieve taller stack heights with minimal performance loss. They also feature end block guidance and locating keys to enable blind mating, and certain configurations include a dedicated power segment that provides 2.5A per contact for maximum power support. Ideal applications include various devices across the communications, data, industrial, and instrumentation markets.
GCT
's BC Series 1mm-pitch board-to-board connectors include 12 connectors that are ideal for mezzanine stacking configurations, including three elevated headers that combine a tiny footprint with stacking heights up to 25mm. These single- and dual-row sockets and headers are available with 4–80 contacts and surface-mount and through-hole terminations, and are rated for 1A per circuit, operating temperatures extending from -40°C to +105°C, and 100 insertion cycles. The RoHS-compliant connectors also offer compact PCB widths and low stack heights down to 1.27mm and 3.1mm, respectively, for through-hole solutions and 2.5mm and 3.75mm, respectively, for SMT solutions. BC Series stacking connectors can also be customized to suit individual application demands.
TE Connectivity
's rugged, surface-mount Mezalok mezzanine connectors deliver 10+Gb/s data rates, high-reliability performance, and excellent thermal stability and versatility in high-speed embedded computing applications with operating temperatures extending from 65°C to +125°C. The series incorporates a quad-redundant mini-box contact system for separable interface, offers single-ended and differential signal pins, and is available in 60, 114, and 320 positions with stack height options of 10, 12, 15, and 18mm. The 114-position connector is designed to support VITA61 XMC architecture, providing a rugged, high-speed alternative to VITA 42 XMC 2.0, and is shock and vibration resistant per VITA 47 and 72 HALT test requirements, making it ideal for use in high-speed, harsh-environment military and aerospace applications. All connectors in the series are easy to install using standard BGA surface-mount processes, feature low-outgassing thermoplastic housings, and are rated for 500 mating cycles.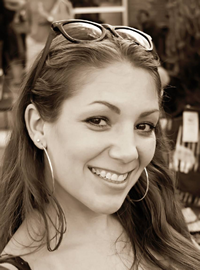 Latest posts by Christine Stieglitz
(see all)