June 2020 New Connectivity Products
Summary coverage of new-to-market connectivity products, including interconnects, wire and cable, cable assemblies, materials, accessories, tools, development kits, and connector-adjacent technologies, such as sensors and antennas. Supplier names are generally linked to product announcements and product names are generally linked to product pages or datasheets.
June 2020 New Connectivity Products
June 2020 New Connectivity Products > Interconnects, etc.
Phoenix Contact's new SPTAF 1 PCB Terminal Block delivers all of the standard advantages of the SPTAF 1 connector family — including a low profile, high current handling capabilities, and intuitive push-in wire termination — but is designed to meet the stringent safety requirements of Ex eb protection according to IEC 60079-7 for potentially explosive areas, such as petroleum refineries, oil and gas applications, and gas utility plants. The new space-saving, explosion-proof terminal block features a color-coded actuation lever for intuitive use, establishes connections with 24–16AWG wire without any special tools, and has an integrated test point for quick and convenient circuit testing. It is available with 2–12 contacts on a 3.5mm or 5.0mm pitch, and in versions color-coded by wire position upon request, and is rated for up to 16A and 137V.
WAGO is expanding its line of 2600 Series PCB terminal blocks with Push-In CAGE CLAMP connection technology for power electronics applications to help engineers better address the electronic miniaturization trend, which requires both power and signal to be safely and reliably integrated into PCBs. The new 2600 Series PCB terminal blocks support increased pin spacing and double pinning to enable greater current-handling capabilities and maximize voltage ratings. Options for these terminal blocks now include UL ratings as high as 85A and 1,000V. Specifically, 2626 Series terminal blocks for up to 8AWG wire are now available with 12.5mm pin spacing and rated for up to 38A and 600V; 2606 Series terminal blocks for up to 8AWG wire are now available with 12.5mm pin spacing and rated for up to 42A and 600V; 2636 Series terminal blocks for up to 4AWG wire are now available with 15mm pin spacing and rated for up to 85A and 600V; and 2616 Series terminal blocks for up to 4AWG wire are now available with 15mm pin spacing and rated for up to 78A and 600V. In addition, all 2600 Series PCB terminal blocks are now UL1059 certified for 1,000V operation in single-pole configurations and factory-assembled spacers now allow for the creation of multi-pole configurations that meet 1,000V spacing requirements as well.
Radiall's new MPX Series connectors (also known as DoD-C-83527 connectors) are ruggedized, high-density, low-insertion-force ARINC 600 rack-and-panel connectors that comply with MIL-DTL-83527-B and AECMA EN 3682 standards. Designed for use in harsh-environment applications including avionic bays on military airplanes, helicopters, and ground vehicles and military and civilian airframe equipment such as radios, radar, and calculators, the new MPX Series features shells and backshells machined from aluminum alloy and plated with cadmium yellow chromate over nickel for extreme corrosion resistance, as well as interfacial sealing, rear grommet, and O-ring insert options to guarantee sealing performance and reliability in the field. It also offers rugged resistance to shock, vibration, temperature extremes, salt spray, humidity, and altitude. MCX Series connectors are currently available in three different shell formats that hold two, four, or six inserts and feature polarization keys and posts and EMI springs. They are also available with a wide variety of inserts optimized for signal, power, quadrax, triax, coax, or optical contacts (including ARINC 801, Luxcis, ARINC 846, and Multifiber Q-MTitan contacts), or even a mix of these. Standard MCX Series connectors are rated for 500 mating cycles in operating temperatures extending from -65°C to +150°C. Custom shells and inserts are also available.
Hirose's new FH67 Series vertical FPC connector combines high-heat resistance and high-retention force with a single-action lock to provide high-reliability performance in applications that regularly experience shock and vibration, including automotive, industrial, medical, robotics, gaming equipment, and consumer electronics. It has a ruggedized, halogen-free, and RoHS compliant design with a 5.2mm height profile, wide tapers for smooth and easy FPC/FFC insertion, and a maximum insertion force of 12.5N and provides visual conformation of complete insertion. In addition, its single-action lock emits a clear audible and tactile click upon engagement, eliminates the risk of latch damage during automated assembly processes, and greatly improves assembly time. The FH67 Series FPC connector also features two-point independent contact springs and a ground pin for advanced EMI prevention and offers flux and solder wicking prevention. It is currently available with 30 contacts on a 0.5mm pitch, but 10-, 20-, 40-, 50-, and 60-position versions are in active development.
Würth Elektronik extended its range of high-frequency coaxial connectors to include new SMB and SMP connector series. The new SMB Series connectors are smaller than SMA connectors, have a user-friendly snap-in coupling mechanism, and are suitable for applications up to 4GHz with a characteristic impedance of 50Ω. The SMP series offers solutions with various insertion and retention forces and is designed for transmission rates up to 40GHz at 50Ω. Both are extensively described in the new 174-page Coax Connectors English-language catalog, which covers nine high-frequency coaxial connector product groups in total: SMA, reverse-polarity SMA, MCX, MMCX, SMP, and SMB connectors plus adapters, tools, and cable assembly services.
ERNI expanded its iBridge Ultra family of compact cable-to-board connectors with the addition of new vertical and right-angle male connectors with reliable dip-solder terminations and new pre-assembled cable connectors designed to enable more efficient and timesaving processing in a variety of space-constrained, high-vibration, harsh-environment applications in the automotive, industrial, telecommunications, and medical markets. The family is UL-certified, tested to USCAR-2 and USCAR-21, and especially well-suited for use in automotive on-board charging systems and engine control systems and in between control units and local components, such as sensors, motors, fans, switches, heating elements, and LEDs. Options now include vertical and right-angle male connectors with SMT or dip-solder terminations, female connectors with 180° cable outlets, and standard, single- and dual-ended pre-cabled assemblies with cable lengths up to 100mm, all of which incorporate polarity reversal protection to ensure proper mating. The family's SMT male connectors feature soldering clips to provide strain relief and ensure PCB retention strength and are supplied in tape and reel packaging. Its dip-solder male connectors are supplied in tube packaging for automated assembly, and both male connector variants feature robust, coplanar, stamped contacts with high current-carrying capabilities. The family's female connectors feature dual-beam contacts with a closed-box design that ensures the reliable positioning of the male contacts and terminal position assurance (TPA) mechanisms that compensate for mating misalignment and also function as secondary locking mechanisms to provide additional protection against high vibration. iBridge Ultra cable-to-board connectors are currently available in eight layouts with 2–12 tin-plated contacts on a 2.0mm pitch and are rated for up to 8A per contact, 22 or 24AWG wire, and operating temperatures extending from -40°C to +100°C.
Phoenix Contact's 0.8mm-pitch FINEPITCH Series board-to-board connectors are now available in unshielded versions to give design engineers more flexibility in applications without EMI concerns, including certain I/Os, programmable logic controllers, frequency converters, controls, and human-machine interfaces. The FINEPITCH Series comes in multiple orientations, stack heights, and pin counts to allow users to position PCBs at the appropriate angles and distances from each other, even in compact devices, and features a unique, hermaphroditic double contact system to ensure vibration-proof connections. The new connectors have a ruggedized design suitable for use in demanding applications and are available with up to 80 gold-plated contacts capable of supporting reliable data transfer at speeds up to 16Gb/s, as well as a 1.5mm wipe length. They are also compliant with RoHS and RoHS II directives, approved to UL 1977, and packaged on tape and reel for automated assembly. Rated operating temperatures extend from -55°C to +125°C.
Amphenol RF added new HD-BNC dual-port PCB jacks to its broad portfolio of 12G-optimized interconnects. The new connector configuration allows for dual-port termination, increases connector density while saving valuable PCB real estate and eliminating the need for risers or mezzanine connectors, meets the latest SMPTE specifications for 12G broadcast, and is ideal for 4K and ultra-HD broadcast applications. The jacks offer stable electrical performance though 18GHz and are currently available in both stacked- and staggered-mount configurations made of die-cast zinc with matte tin plating or machined brass with gold plating and featuring the popular bayonet-style coupling mechanism, gold-plated beryllium copper contacts, and a secure bulkhead mounting feature. June 2020 New Connectivity Products
June 2020 New Connectivity Products > Wire, Cable, Cable Assemblies, and Tubing 
Binder USA's new Series 763 M12-A overmolded cordsets provide lightweight, cost-effective, and environmentally sealed solutions ideal for use in factory control systems, food and beverage manufacturing, and other equipment that requires IP68-rated connectivity. The ready-to-connect cordsets feature threaded plastic connector housings made of molded UV- and temperature-resistant nylon and are available with 3, 4, 5, 8, or 12 gold-plated CuZn (Messing) contacts and in two- or five-meter cable lengths. Rated current and voltage handling capabilities vary depending on pin-count; options include 1.5A, 2.0A, and 4.0A and 30V, 60V, and 250V. 
HUBER+SUHNER's new RADOX HPC500 is the world's first cooled charging cable system that allows continuous charging at 500A in even high-temperature environments. The HPC500 cable and connector builds on the proven performance and design of the RADOX HPC400 family, as well as the extensive field experience and continuous innovation in cooled cable solutions for EV charging stations. Several improvements and new features make the new HPC500 especially well-suited for use in both current and future EV charging systems, including continuous 500A charging, an IP67 connector protection rating, an optional, ready-to-use metering system, replaceable contacts that can help support a longer service life, and a 20% reduction in connector weight and improved cable flexibility compared to the previous model, which enables easier end-user handling.
June 2020 New Connectivity Products > Additional Connectivity Products
TE Connectivity's new FPS2800 oil property sensor is optimized for long-term oil and fluid condition monitoring in applications including industrial machinery such as compressors, hydraulic systems, and generators and off-road vehicles such as commercial transportation equipment, mining trucks, construction equipment, agricultural vehicles. The FPS2800 simultaneously measures multiple physical properties including dynamic viscosity, density, dielectric constant, and temperature to communicate critical information about oil quality, condition, and contaminants — data that helps improve equipment performance and extend its lifetime by indicating when it's time to change the oil and providing early detection for system issues that could lead to serious damage if left unchecked. The sensor features a rugged 316L stainless steel housing with a standard connection designed to fit M14x1.5 ports, an on-board microprocessor for real-time data analysis with a 12–24V supply, and a simple CAN communication protocol with high-resolution parameter readings and a digital output per SAE J1939.
Pasternack introduced a new line of GPS timing antennas, vehicular antennas, and a 118–174 MHz tunable, telescopic antenna for mobile wireless, portable instrumentation, and wireless monitoring applications. The new IP67-rated GPS/GLNSS antennas provide precise reception of satellite timing signals and reference frequencies for advanced mobile and base station network applications and are suitable for use in harsh outdoor environments. The 12 new vehicular poly-spring and poly-flex antennas feature wideband and tunable models, and ground-dependent and -independent models designed to handle up to 150W of input power and support frequencies spanning 108–870 MHz. The new PE51TW1000 portable UHF antenna offers high performance in the UHF frequency range (118–174 MHz), is field tunable, and features a flexible support mast and telescopic radiator.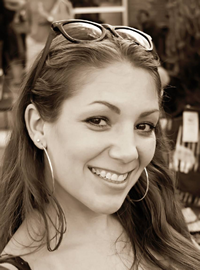 Latest posts by Christine Stieglitz
(see all)