Internet of Things Gets Major Boost from IBM and Semtech
Internet of Things Gets Major Boost from IBM and Semtech
IBM and Semtech Corporation, a leading supplier of analog and mixed-signal semiconductors, announced a significant advancement in wireless technology, combining IBM software and Semtech hardware to create a system capable of transmitting data up to a distance of 15km (9 miles), depending on the environment, with significantly improved ease-of-use.
The joint solution, comprised of IBM's Mote Runner software and Semtech's SX127x with LoRa, was demonstrated at European Utility Week in Amsterdam. Over the next 15 years, the number of machines and sensors connected to the Internet will explode, creating the "Internet of Things." According to IMS Research, there will be more than 22 billion web-connected devices by 2020. These new devices will generate more than 2.5 quintillion bytes of new data every day, while every hour enough information is transported on the Internet to fill seven million DVDs.
To make wireless sensor networks (WSN) easier to program and use, IBM has developed a software development kit – called Mote Runner – which provides an open and programmer-friendly platform to connect sensor and actuator motes. This platform is now available on the Semtech SX1272 RFIC to create a system capable of covering a range of 15km (nine miles) in a semi-rural environment and up to five km (three miles) in dense urban environments. For comparison, the maximum distance today of a smart-meter transceiver in Europe, utilizing FSK modulation, is between one and two kilometers (1.2 miles).
"The biggest requests we hear from our clients is longer battery life, lower costs, ease-of-use, and longer distances. With IBM, we now have an answer to all of these questions," said Hardy Schmidbauer, wireless products director at Semtech. "The new IBM Mote Runner-Semtech system is available starting today."
The new sensors will utilize a star network architecture with each gateway capable of handling millions of transactions per day, making it an ideal system to easily deploy any number of applications from smart metering to remotely monitoring train tracks.
"To realize our vision of a smarter planet, we must improve the usability of instrumented sensors and devices to securely and efficiently manage large volumes of data," said Thorsten Kramp, researcher, IBM Research – Zurich. "Together with hardware utilizing Semtech's new long-range technology, IBM Mote Runner now also serves markets that inherently require adaptive long-range communication."
How does it work? The IBM and Semtech sensor platform utilizes Semtech's new LoRa (long range) modulation technology to enable drastic range improvements over alternative modulation methods.
The additional range provided by LoRa, of up to 15km, will eliminate the need for repeaters in these applications, significantly simplifying the system design and lowering the total cost of deployment.
The Semtech SX127x IC for the end nodes and the SX130x for the gateway are extremely low power, making the system ideal for battery-operated devices. The adaptive link rate capabilities maximize battery lifetime, improve capacity of the network, and improve scalability. The LoRa modulation also provides significant improvement interference robustness compared to traditional modulation techniques.
IBM Mote Runner is an easy-to-use infrastructure platform for WSNs. The software is based on a highly optimized virtual machine tailored from scratch for resource-constrained hardware environments with tight power and resource budgets. Uniquely, the platform even allows applications to be loaded and updated over-the-air even after deployment, similar to the way mobile apps are updated on smartphones. The development environment of IBM Mote Runner comprises a complete tool chain to develop applications in high-level object-oriented languages such as Java and C#, providing support for source-level debugging and network simulations to ease application development and testing. A web-based deployment and monitoring framework, in concert with edge and backend servers, makes IBM Mote Runner an end-to-end-solution for the development, deployment, integration, and visualization of wireless embedded applications. IBM Mote Runner has been widely used in a broad range of Internet-of-Things applications including the monitoring of snow accumulation in the Sierra Mountains to the measuring of air quality in cities.
Visit Semtech for more information.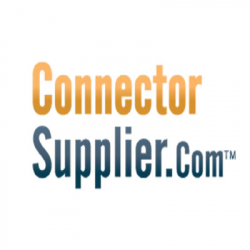 Latest posts by Connector Supplier
(see all)