Interconnect News: January 2017
Interconnect News for January 2017
Events
DesignCon
will return to the Santa Clara Convention Center January 31 – February 2, 2017. In addition to technical paper sessions, industry panels, product demos, and exhibits from leading industry experts and solutions providers, this year's conference will offer a range of programming dedicated to the education and advancement of today's engineers, including boot camps, tutorials, and complimentary Chiphead Theater Sessions focused on the latest engineering trends and topics. To register, click here.
Gerry Fay, global president of Avnet Electronics Marketing, will share his unique perspective on industry trends and his 2017 forecast with attendees at the ECIA's first Regional Series event of 2017, which will take place February 7 in Scottsdale, Arizona. To register, click here.
Schleuniger will exhibit and demonstrate several new wire processing machines, including the Mercury-4 Laser Wire Stripper, at the 24th Annual WHMA Wire Harness Conference, which will take place at the San Antonio Marriott Rivercenter in San Antonio, Texas, February 27 – March 2, 2017.
TQ will promote its robust line of standard and harsh environment modules at Embedded World 2017, which will take place March 14 – 16 in Nuremberg. Visit TQ in Hall 1 at Stand 1-578.
HARTING Americas President and CEO, Jon DeSouza, was featured on the award-winning, global TV show, Worldwide Business with kathy ireland®. In the segment, which aired on both Fox Business Network and Bloomberg International, DeSouza discussed trends in manufacturing, such as reshoring and IoT, and how the company's durable, reliable connectivity products support these trends.
Awards
Clarivate Analytics, formerly Thomson Reuters, named TE Connectivity one of the 2016 Top 100 Global Innovators for the sixth consecutive year.
Mouser Electronics was honored with the prestigious Top Member Award at the Chinese Electronics Distributor Alliance (CEDA) summit recently held in Shenzhen. In addition, Mouser's Senior Vice President of EMEA and APAC Business, Mark Burr-Lonnon, received the CEDA's Service Distribution Community Excellence Award. 
The 2016 ECIA Marketing Awards recognized Sager Electronics with a People's Choice honor for Best Brand/Image Digital Marketing.
UBM, in partnership with EE Times and EDN, recently honored nearly 20 electronics professionals, teams, and organizations with a 2016 Annual Creativity in Electronics (ACE) Award. To view the complete list of winners, click here.
In recognition for successfully increasing sales and customer acquisition, Panasonic Automotive and Industrial Systems Europe recently named Mouser Electronics its 2016 High Service Distributor of the Year.
RS Components was named 2016 Distributor of the Year at the 14th annual Elektra Awards for delivering substantial sales growth for its electronics range across Europe, as well as for its impressive double-digit growth in semiconductor sales across the region.
Partnership, Promotion, & Personnel News
Molex recently announced a strategic global collaboration and investment in Excelfore Corporation, an innovative Silicon Valley provider of cloud platform and connectivity applications for intelligent transportation. This collaboration expands the Molex portfolio of I/O interconnect and module solutions serving a range of powertrain, networking, media module, and lighting applications for the automotive and connected vehicle sectors, and will support the development of new end-to-end vehicle networking solutions.
TPC Wire & Cable Corp. recently appointed new CFO, Victor March. This latest leadership development further supports TPC's strategy to accelerate growth through acquisitions and organic commercial activity.
TTI recently announced the appointment of Chris Goodman to the position of Senior Vice President Finance and Chief Financial Officer. Goodman is now responsible for managing financial services for TTI North America, Europe, and Asia.
Fiber Optic Center, Inc. recently promoted Michael Thorpe to Manager of its Customer Service Department. Thorpe is now responsible for all customer service orders and processes, as well as a team of four supporting customer service representatives.
Avnet recently promoted Graham McBeth to the role of President of Premier Farnell Plc. McBeth is now responsible for the strategic direction, day-to-day operations, and performance of Premier Farnell, and reports directly to Avent's President of Global Business Units, Gerry Fay.
Product News
Rated for 10,000 mating cycles, Molex's new CyClone Panel-to-Panel Connector System delivers extreme durability in telecommunications, networking, consumer, and industrial electronics that require frequent removal of electronic modules, including: copiers, printers, networking hubs and servers, and automation and industrial machinery.
Mill-Max expanded its diverse offering of press-fit pins with six new press-fit PCB pins for plated through-holes. Designed for applications with demanding electrical and mechanical requirements, including: power supplies, power converters, and other devices subject to blind mating or rough handling, the new pins feature multifaceted, polygon geometries and are compatible with both soldered and solderless PCB termination.
Binder's new M12 S- and T-coded overmolded power cable connectors offer IP67-rated solutions ideal for industrial networks in process and manufacturing automation applications, amongst others.
Designed to reduce operating failures caused by stressed cables, LEMO's patent-pending Anglissimo™ eight-in-one elbow connector allows users to easily adapt to space constraints and select the best cable outlet for their application, even after the soldering process.
TE Connectivity's DEUTSCH 983 Series Hermetic Connectors now offer one of the industry's first EN2997 connectors with 22-gauge contacts. Ideal for high-reliability commercial air and military applications, the connector's high-density design allows for more electrical contacts in the same space.
Weidmuller's new web-based HDC Cable Configurator tool helps engineers working with its Rockstar® Heavy Duty Connectors save time and achieve more first-pass design successes when developing custom cable harnesses and mating assemblies.
The new Brad® DeviceNet HarshIO M8 Modules from Molex are the first to deliver fully ODVA-certified on-machine connectivity between control and sensor/actuator systems. The compact, 30mm digital modules deliver full M8 connectivity for power, I/O, and DeviceNet fieldbus, are rated IP67, and are ideal for use in CNC and robotic machines, as well as material handling and bottling equipment.
Designed for use in industrial and other harsh environment applications that demand a consistent, robust connection, GCT's new SIM7200 micro SIM connector features a hinge that enables enhanced positioning and placement flexibility and an active lock that exhibits superior shock and vibration resistance.
Advanced Interconnect Corp. extended its line of Mezza-pede® SMT connectors with the addition of a new, lower profile header model that reduces board stack height by 15%. Ideal for 1mm pitch board-to-board and cable-to-board interconnections in high-density electronics, the new DHAL model facilitates reduced package heights and shorter signal paths in applications ranging from tunable laser power connectors in optical transceivers to handheld medical electronic devices.
TE Connectivity released one of the industry's smallest, lightest, and lowest cost 1000A/1000VDC contactors. Designed for use in harsh and explosive environments, the new hermetically sealed KILOVAC K1K high-voltage contactors deliver exceptional performance in next-gen, high current and high voltage applications, including battery and energy storage systems. The series also features bidirectional switching and can mount in any position.
Mill-Max expanded its portfolio of triple-row connectors with the new 804 Series spring pin and mating target connectors. Available in 9–96 position configurations, these long-stroke, through-hole-mount, triple-row connectors provide the flexibility of a single connector solution in space constrained applications, as well deliver consistent pin-to-pin spacing and improved perpendicularity across the pin field.
Distribution News
In response to the pervasive pairing of connectors and cables with sensors in recent years, PEI-Genesis has become an authorized distributor for Trafag Sensors and Controls in North America. Both companies offer high-quality solutions built to withstand harsh environments and the rigors of everyday use in industrial, hydraulic, transportation, oil and gas, and shipbuilding industries, amongst others.
TTI now carries Molex Mega-Fit Power Connectors, which deliver market-leading current capabilities of up to 23A per circuit for long-life applications throughout the lighting, automation, EV, networking, power, and consumer electronics industries.
UK-based global distributor, RS Components, has joined the ECIA, providing visitors to ECIAauthorized.com with the ability to source more than 500,000 RS Components products.
PEI-Genesis recently joined the Electronics Representatives Association (ERA) as a global distribution member.
Fairview Microwave Inc. now offers small form factor MMBX connectors and adapters from HUBER+SUHNER. Designed to provide versatile, easy-mating PCB-to-PCB and coax-to-PCB connections in industrial, telecom, and consumer electronics applications, MMBX connectors and adapters offer a maximum operating frequency of 12.4GHz, and also work well in backplane applications.
The Performance Review Institute (PRI) for electronics recently accredited CDM Electronics, Inc. through the National Aerospace and Defense Contractors Accreditation Program (Nadcap), which recognizes manufacturers' quality commitment to the aerospace and defense industries. CDM's interconnects and cable assemblies are commonly specified in mission-critical commercial and private avionics systems, commercial aircraft onboard entertainment systems, military avionics and fire control systems, and space flight applications, amongst others.
Recently posted:
[related_posts limit="10″]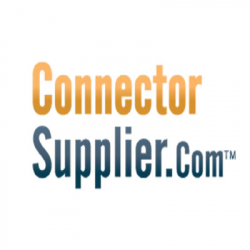 Latest posts by Connector Supplier
(see all)