Industry News: September 2018
Summary coverage of upcoming events and recent news from across the connector industry.
Industry News: September 2018
Event News  
AerosUSA is showcasing its FLEXAquick® polyamide connector system for cable conduits and other equipment in corrosive, high-wear, and outdoor environments at the 2018 International Manufacturing Technology Show in Chicago through this Saturday, September 15.
TTI, Inc. is showcasing its portfolio of EV and HEV products at the 2018 Battery Show North America, September 11–13, in Novi, Michigan.
Heilind Electronics
and Molex are presenting a webinar, "Power Technologies That Reduce the Cost of Quality," for design engineers in the industrial, transportation, data center, and alternative energy markets today, September 11, at 2:00pm EST. The webinar will feature three Molex technical power experts discussing power distribution technologies and presenting solutions for reducing failures and improving reliability. Click here to register.
Avnet CEO, Bill Amelio, and CFO, Tom Liguori, participated in the Citi 2018 Global Technology Conference on Wednesday, September 5, and Liguori will also present at the Deutsche Bank 2018 Technology Conference at The Bellagio in Las Vegas at 4:30pm PDT on September 12. The archived webcast of the first presentation is already available and the second will be webcast live and then posted upon completion.
The Women in Electronics association, which specifically represents the electronic components industry, is looking for members, sponsors, and activists who can help shape the agenda for the next generation of women leaders and is hosting its second annual national meeting September 12–14 in San Diego. In support of the organization, the ECIA is also hosting a luncheon immediately following the ECIA Executive Conference in Chicago on October 23.
Schleuniger
, Gem Gravure, Panduit, and Telsonic Ultrasonics are bringing the spirit of Munich to Manchester, New Hampshire, on September 21 for an Oktoberfest-themed Competence Day event featuring live demonstrations, educational seminars about maximum performance and overall equipment efficacy, food, games, raffles, and a live Oompah band. Customers who attend the event will be eligible for 5–25% discounts on machine purchases made before December 1 and are also invited to drop in for more in-depth discussions about specific requirements on September 20. To attend, RSVP by this Friday, September 14.
Early bird registration rates for the 2018 Wire & Cable Technology Exhibition & Conference, which will take place December 4–5 in Frankfurt, Germany, and are in effect until this Friday, September 14.
ITT Cannon
is showcasing its customizable, high-power Power Plate solutions, rail connector plating options, including its best-in-class Blue Generation® plating, and high-speed CIR M12 Series connectors for Ethernet and train communication networks at InnoTrans 2018, a leading global trade fair for transportation technology, which will take place in Berlin September 18–21.
PROVERTHA is also promoting its interconnect solutions for railway and transportation systems at InnoTrans 2018. Highlights will include D-Sub connectors and diecast hoods, as well as field-connectable M12 Ethernet connectors and cable assemblies all designed to enable secure data transmission in harsh-environment, high-vibration environments.
HUBER+SUHNER is showcasing its harsh-environment power solutions for fast charging systems at the 2018 Electric & Hybrid Vehicle Technology Expo in Novi, Michigan, September 11–13; its railway solutions at InnoTrans 2018 in Berlin September 18–21; its 5G and IoT solutions at ECOC 2018 in Rome September 23–27; its SUCOFLEX, Spuma RS, and MXPM multicoax solutions at European Microwave Week 2018 in Madrid September 25–27; and its wind energy solutions at Wind Energy Hamburg in Hamburg, Germany, September 25–28.
New England Wire Technologies is also participating in the 2018 Electric & Hybrid Vehicle Technology Expo in Novi, Michigan, September 11–13. Exhibit highlights include new EVFlex™ cables for EV and HEV applications and TRUE-Q™ Litz wire products for wireless power transfer applications.
TE Connectivity
is bringing three experts from its automotive, sensors, and data businesses together for a free, hour-long Car-to-Cloud Technology webinar that will take place September 19 at 12:00pm EDT. The webinar will address the present and future of car-to-cloud technology, touching on advanced materials, miniaturization, and new power and data architectures, and discuss how the convergence of high-speed data and real-time computing is changing the driving experience as we enter the 5G era.
Heilind Electronics is showcasing a wide range of PV connectors, contactors, and other components from suppliers including Amphenol Solar Technologies, HellermannTyton, and TE Connectivity at Solar Power International 2018 in Anaheim, California, September 25–27, and is showcasing its portfolio of marine interconnects and electromechanical products at IBEX, an annual trade event for boat builders and other marine professionals, October 2–4 in Tampa, Florida.
The UL and IWCS China 2019 Cable & Connectivity Symposium, which will take place in Shanghai March 25–27 and will present all symposium session in both English and Mandarin, has issued a call for papers. The deadline for abstract submissions is October 19, 2018, and topics of interest include, but are not limited to, copper cable performance and design, cable and connectivity materials, global FTTX and installation, and fiber optic connector and cable manufacturing, reliability, and measurements.
IPC — Association Connecting Electronics Industries® is inviting engineers, researchers, academics, technical experts, and industry leaders to submit abstracts focused on electronics subjected to harsh environments for the IPC High-Reliability Forum that will take place May 14–16, 2019 in Hanover, Maryland, a suburb of Baltimore.
Award News 
TE Connectivity has been named to Fortune's 2018 Change the World list, which recognizes 63 companies with $1 billion or more in annual revenues for making global social or environmental benefits part of their business strategy. TE was recognized for the sustainability impact of working with the world's largest automakers to enable the transition to cleaner energy vehicles.
AVX Corporation earned a TTI Supplier Excellence Award in the EMEA region, which comprises Europe, the Middle East, and Africa, for the fourth consecutive year. The award recognizes AVX for its successful fulfillment of several key quality performance metrics designed to elevate supplier and distributor performance and achieve maximum customer satisfaction, including on-time delivery, administrative quality, operations and business systems, and joint customer support.
TPC Wire & Cable Corp. was recognized as one of Northeast Ohio's 99 best places to work by ERC, an HR organization. In addition to receiving the NorthCoast 99 Award, the company was also choses as the Top Score Award winner in the Mid-Sized Organization category for companies with 51–500 employees.
Partnership, Promotion, & Personnel News
LEONI
raised its 2018 sales forecast to €5.1 billion after sales hit a new high of €2.7 billion in the first half of the year, which the company largely credits to vibrant automotive wiring system, cable harness, and specialty cable sales.  
TE Connectivity published a Portable and Handheld Devices Solutions Guide, as well as a new report about real-time remote patient monitoring, "Transforming Healthcare: New Devices, New Technologies, Better Results." 
PEI-Genesis
recently named Kris Haggstrom Senior Director of E-Commerce and Electronic Manufacturing Services (EMS). Haggstrom has nearly 25 years' experience building and managing global sales and e-commerce business units for Future Electronics and Digi-Key Electronics.
To further improve customers' online experience, binder USA added a new section to all of its product pages that provides visitors with one-click access to mating connectors.  
Avnet appointed Jo Ann Jenkins to its board of directors and announced that she will also serve on its audit and corporate governance committees. Jenkins is currently CEO of AARP, which she joined in June 2010 and has led as CEO since September 2014. Prior to joining AARP, Jenkins served as COO for the Library of Congress, held a variety of leadership roles in other government agencies. She has also worked with several private consulting firms, advising major corporations on the development and implementation of diversity and organizational strategies.
Samtec recently published a series of blog entries that delve into the rationale behind and importance of ISO 9001 certification, UL testing, and RoHS compliance.
Mouser Electronics
 released Generation Robot – Episode 4, in which Grant Imahara discusses exoskeleton technology and cybernics — a new interdisciplinary field that fuses human, machine, and information systems to enhance, strengthen, and support human's cognitive and physical functions — with Tokyo's Cyberdyne, and published Volume 2, Issue 3 of its Empowering Innovation Together™ Generation Robot eBook, "Human 2.0."
TTI, Inc.
appointed Michael Kennedy to the position of Vice President, Global Accounts. Kennedy has extensive experience in the distribution industry and has held notable leadership positions at both Wesco Aircraft and Arrow Electronics.
Molex published a new blog and video about arresting arc-related incidents before they start.
Southwest Microwave appointed Michelle Roe as President. Roe succeeds Richard McCormick, who recently transitioned to Chairman and CEO, and will oversee international operations for both the Security Systems and Microwave Products divisions, including Southwest Microwave, Ltd. based in Worcestershire, UK.
Distribution News 
Arrow Electronics recently launched the new Arrow Reel service to provide customers with the parts they want in the quantity they need at competitive prices. Now easily accessible on product pages, the service adjusts reel packages to order quantities, outfits them with leader and trail tape, and respools them at no additional cost. The custom reels are provided in as few strips as possible (typically one), feature aligned sprocket holes for flawless feed into automated board assembly equipment, include customer part numbers on the label, and comply with ESD and EIA standards regarding labeling and packaging.  
Sager Electronics is now stocking Molex's Ultra-Fit® and Nano-Fit™ Power Connectors for military, aerospace, consumer, industrial, lighting, medical, telecommunications, and transportation applications.
Digi-Key Electronics now offers Molex's Squba 1.8mm-pitch sealed wire-to-wire connection system for space-constrained applications in the commercial vehicle, consumer, industrial, and medical markets, as well as Alpha Wire's metal NPT- and PG-threaded cable glands for harsh-environment strain relief.
Heilind Electronics is now stocking TE Connectivity's high-density card-edge connectors for server, switch, and storage applications; Alpha Wire cable glands for renewable energy, industrial, and automation applications; and 3000 Series wire-mount sockets from 3M.
Mouser Electronics now carries Mill-Max pin receptacles, which provide high-reliability versatility in mission-critical applications; Amphenol Commercial's Slim Cool Edge 0.65mm Connectors, which deliver high speed and high power in a one-piece card-edge package; Bel Magnetic Solutions' MagJack® 10G Integrated Connector Modules, which support 10Gb speeds in a small form factor; and HARTING's Han® HPR Slim and EasyCon connector assemblies for railway and other transportation applications.
Arrow Electronics now offers HARTING's Han-Modular® Series modular multimedia connectors, which accommodate power, signal, data, and more in a single connector, as well as Molex's LC Duplex high-density, small form factor fiber optic cable assemblies.
Facility News
Newark element14 awarded more than $20,000 worth of the most sought-after electronic design products to the winner of its Dream Lab competition: Duke University's Department of Biomedical Engineering. The prize will help the university create a flexible workspace that will help attract top students and support the next generation of engineers.
Nicomatic USA is hosting a grand opening event for its newly expanded design and manufacturing facility in Horsham, Pennsylvania, on October 11. The event will include a ribbon cutting ceremony, light hors d'oeuvres and refreshments, a company presentation, and tours of the new facility, which provides more than 10,000 square feet of additional space to better serve the company's aviation, defense, and medical customers, and will welcome an additional 50 employees over the next four to five years.
Interstate Connecting Components (ICC), a division of Heilind Mil-Aero, recently moved to a new facility in Lumberton, New Jersey. The new facility features state-of-the-art infrastructure, including a larger production facility, distribution center, and corporate office, which will provide improved support for its value-added assembly operations and better accommodate its growing inventory.
NAI announced the opening of a new manufacturing facility in Suzhou, China. The new plant is designed to cut lead times for domestic customers in China and will conduct business in local renminbi (RMB) currency, unlike its other Chinese plant, which operates in a duty-bonded zone in order to trade in US dollars.
Associations, Standards, and Certifications News
Samtec announced the release
of the new ANSI/VITA 57.4-2018 FPGA Mezzanine Card Plus Standard. VITA 57.4, also referred to as FMC+, expands upon the I/O capabilities defined in ANSI/VITA 57.1 FMC by adding two new connectors that enable higher data rates: Samtec's SEARAY™ vertical connectors with 8.5mm and 10mm stack heights, which deliver up to 28Gb/s, provide low insertion and extraction forces, and have solder charge terminations, and its High Serial Pin Connector extension (HSPCe), which increases total pin count by 80 positions arranged in a 4×20 array, delivers data rates from 28–32Gb/s over full duplex channels, and has a rugged design.
IPC — Association Connecting Electronics Industries® published its July 2018 North American PCB Statistical Program findings, which note that year-over-year (YOY) growth continued for industry sales and orders. The book-to-bill ratio for July held steady at 1.05. Total PCB shipments were up 10.8% compared to July 2017, year-to-date (YTD) shipments were 10.5% above the same period last year, and July shipments decreased 19.1% compared to June. PCB bookings in July increased 4.9% YOY, YTD order growth was 11.7% above the same period last year, and bookings were down 12.3% compared to June.
Interested in a specific market? Click a market below for current articles and news.
Automotive, Consumer, Industrial, Medical, Mil/Aero, Datacom/Telecom, and Transportation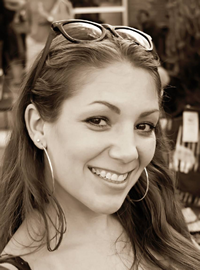 Latest posts by Christine Stieglitz
(see all)