Industry News: March 2017
Industry news updates for March 2017.
Distribution News
Sager Electronics is celebrating 130 years in the electrical/electronics industry.
Mouser Electronics announced that its Q1 2017 business in Europe has increased by more than 20% over the same quarter in the previous year. In 2016, the company's global revenues exceeded $1 billion, with the EMEA region contributing just over $280 million — more than 25% of the company's activity.
IPC – Association Connecting Electronics Industries® announced the launch of its IPC Global Marketplace, which replaces the former IPC Products and Services Index (PSI). The innovative new buyer's guide is designed to help electronics industry professionals easily locate the products and services they need to effectively run their business.    
GTK has been awarded Cyber Essentials certification, which verifies that the company's ICT defenses are satisfactory against commodity-based cyber-attacks.
Molex Picoflex® power and signal connectors are now available in Europe through TTI, Inc. The high-reliability series features a robust, space-saving package well suited for industry-standard 1.27mm-pitch ribbon cable and diverse wire-to-board applications including: vehicle infotainment systems, telecommunications equipment, industrial power supplies, solar converters and inverters, portable heart monitors, and office equipment.
Southwest Microwave announced Melcom Electronics Ltd. as their exclusive distribution rep for the United Kingdom and Ireland.
Mouser Electronics announced a global distribution agreement with Amphenol GEC, a part of Amphenol Corporation that designs and manufactures cable assemblies, bus bars, box builds, and other product and services for industrial markets. The Amphenol GEC product line at Mouser comprises the RoboLok Connector Series, a three-position, high-current, primary circuit connector for either a 2 AWG (35mm) or 1 AWG (50mm) cable.
Sager Electronics is now stocking TE Connectivity's Large Wire CoolSplice Connectors. This expanded offering to the CoolSplice portfolio is suitable for larger wire sizes. This connector line allows for pushbutton termination using a common pair of pliers. Both wires are terminated independently for ease of use, and this feature allows for factory pre-termination of one wire and field termination of the second during installation.
METZ CONNECT announced the addition of alpscontrols as a North American distributor. alpscontrols.com is an online marketplace for building controls parts and peripherals focused on serving building controls contractors in North America. According to METZ CONNECT, alpscontrols has "extensive relationships with both contractors and integrators throughout the industry to help us gain exposure for the METZ CONNECT branded I/O modules and relays."
Sager Electronics is now stocking ZF Electronics' new generation linear and angular position sensors. The LIN- and ANG-Series non-contact linear position sensors provide one or two independent outputs. The sensors operate through the use of Hall effect technology with magnetic fields generated by permanent magnets. Both sensors are RoHS Compliant and suitable for wide air gap applications.
At Mobile World Congress, Avnet and AT&T Inc. agreed to offer AT&T's Internet of Things (IoT) managed services as a part of Avnet's IoT solutions stack. Avnet will integrate AT&T's cloud application development supported by flagship platforms AT&T M2X and AT&T Flow Designer, allowing the companies to support designers as they develop and produce next-generation IoT devices with global cellular connection.
Event News
SCHURTER will feature its newest connectors at Data Center World 2017, which takes place April 3 – 7 at the Los Angeles Convention Center. The company's newest coupler addresses 400VDC applications according to the latest IEC standard 62735-1, and it is said to be the first to comply with the new IEC standard.
Molex will focus on next-generation cabin network systems at the Aircraft Interiors Expo, which will take place April 4 – 6 in Hamburg, Germany.
HARTING Automotive will present its extensive range of e-mobility solutions, including plugs, cables, and charging infrastructure, at HANNOVER MESSE 2017, which will take place April 24 – 28, in Hannover, Germany. Visit them at Hall 11, Stand C15.
Schleuniger, Inc. will exhibit at the 2017 Del Mar Electronics and Manufacturing Show, May 3– 4, 2017 in San Diego, CA.  The company will show its newest cut and strip machine, the EcoStrip 9380. The unit can be configured with rollers or belt transports, and the configuration can be changed quickly by the operator.
Schleuniger, Inc., will exhibit at the 2017 Electrical Wire Processing Technology Expo, May 10 – 11, at The Wisconsin Center in Milwaukee. The company will be at booth #1732 demonstrating machines for stripping, cutting, sealing, crimping, and marking of all types of wire and cable. They will demonstrate the PreFeeder 3200 puller-type prefeeding machine for wires and cables with an outer diameter of up to 35mm (1.37"), and it will show the Laser Wire Solutions Mercury-4 laser wire-stripping machine running as part of a full in-line wire processing system.
Contech Research and connNtext associates' summer Connector Fundamental and Power seminars will be held on July 10 – 11 and July 12 – 13 at the Colonel Blackinton Inn in Attleboro, Massachusetts. Presented by Tom Peel, president of Contech Research, and Dr. Bob Mroczkowski of connNtext Associates, the seminars will cover a wide range of connector and contact related topics, including: design, materials, testing.
Award News 
The Electronics Representatives Association (ERA) recently presented the ERA Key Award to outgoing chairman of the board, Paul Nielsen, CPMR, of Brainard-Nielsen Marketing Inc. The award honors an individual for volunteer service to ERA above and beyond the call of duty.
TE Connectivity has been recognized as one of the 2017 World's Most Ethical Companies® by the Ethisphere Institute, a global leader in defining and advancing the standards of ethical business practices, for the third consecutive year.
Molex has been recognized with a 2016 Strategic Supplier award for its operations in China by FiberHome, a global supplier of end-to-end solutions for optoelectronic devices, optic fiber and cable, and optical communication systems.
Würth Elektronik eiSos recently presented longtime distribution partner Distrelec Group AG with a Special Achievement Award for adding more of its products to their portfolio in 2016 than any other sales partner. Distralec offers a comprehensive range of more than 5,400 Würth Elektronik eiSos products.
Avnet has been recognized as a 2017 World's Most Ethical Company® for the fourth consecutive year by the Ethisphere Institute, a global leader in defining and advancing the standards of ethical business practices. TE Connectivity was also recognized with the award, which it has now received for three consecutive years.
Molex has earned recognition as a Partner-level supplier for 2016 in the John Deere Achieving Excellence Program. The Partner-level status is Deere & Company's highest supplier rating, and the electronic components and solutions provider was selected for the honor in recognition of its dedication to providing products and service of outstanding quality as well as its commitment to continuous improvement.
CRN named Siemon Interconnect Solutions to its 2017 Data Center 100 list. This annual list recognizes technology suppliers that excel at powering, supporting, and protecting the complex and demanding datacenters on which today's businesses rely. The editors' selection criteria was based on each company's overall impact on the market, its influence on the channel as a whole, and the types of technology and services it makes available to its partners.
Partnership, Promotion, & Personnel News
PEI-Genesis President and CEO, Steven Fisher, recently announced the promotion of Jonathan Parry to Senior Vice President of Global Operations and MD Europe.
The ECIA recently announced Dave Doherty, president and COO of Digi-Key Electronics, Chairman of the ECIA Board of Directors for 2017.
Molex announced a strategic collaboration and investment in Excelfore Corporation, which specializes in middleware for smart mobility networks that support next-generation smart, autonomous and learning vehicles, fleets and associated infrastructure. Excelfore products enable communication between automotive components and cloud-based servers, automotive fleet monitoring, and provision of Firmware Over the Air (FOTA) and Software Over the Air (SOTA) updates. The collaboration will support development of new end-to-end vehicle networking systems.
Smiths Interconnect is unifying its technology brands of EMC Technology, Hypertac, IDI, Lorch, Millitech, RF Labs, Sabritec, TECOM, and TRAK under the single brand identity of 'Smiths Interconnect'. This brand transition supports a recent strategic reorganization focused on creating a more agile structure that can better anticipate and respond to customers' evolving needs, according to the company.
Recently posted:
[related_posts limit="10″]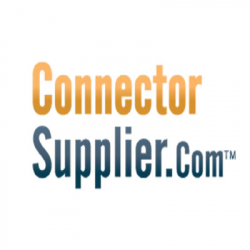 Latest posts by Connector Supplier
(see all)