Industry News: June 2018
Summary coverage of upcoming events and recent news from across the connector industry.
Event News
Molex will showcase innovative flexible printed electronics, including silver flexible circuits, low-power wireless solutions, Soligie sensor solutions, and copper flexible circuits, at the 2018 Sensors Expo & Conference, June 26–28 in San Jose, California.
Sager Electronics will showcase its portfolio of sensor solutions for medical devices, industrial equipment, and measurement and detection products at the 2018 Sensors Expo & Conference.
ITT Cannon will showcase its range of highly engineered connectors for commercial and military aviation markets at the 2018 Farnborough International Airshow, July 16–22 in England.
IPC's E-Textiles 2018 technical and business education workshop will take place on September 13 in Des Plaines, Illinois. Designed to foster collaboration between innovators, technologists, and engineers and propel e-textile market growth, topics will include bringing the IoT to textiles and smart textile wearables for consumers, sports, medical, military and safety markets.
Molex recently demonstrated its end-to-end Ethernet-based connected vehicle technology ecosystem — which includes a high-speed, 10Gb/s automotive Ethernet backbone that integrates high-reliability signal integrity, prioritization, scalability, and security — at TU-Automotive 2018. The company also showcased its next-generation line of in-vehicle USB Media Modules and Smart Chargers, which are designed to fit into limited space and connect consumer devices to vehicles with automotive-grade durability.
Award News
TTI, Inc. was named C&K's 2017 Distributor of the Year in both Europe and the United States, and TTI Europe was honored as the company's Fastest Growing Distributor of the Year for 2017.
Cinch Connectivity Solutions received Raytheon Integrated Defense Systems' 2017 Three-Star Supplier Excellence Award, which honors suppliers for having achieved 95+% performance in both quality and delivery.
Mouser Electronics received TE Connectivity's Global High Service Distributor of the Year Award for the fifth consecutive year in recognition of its performance based on sales growth, market share growth, customer growth, and business plan performance.
Newark element14 was awarded the Carlo Gavazzi Outstanding Distributor Achievement Award and the Alpha Wire Alpha Excellence Award at EDS 2018.
TTI, Inc. received many coveted industry awards from supplier partners during EDS 2018, including Amphenol's Americas Channel Excellence Award and Global Channel Excellence Award, API Technologies' Distributor of the Year Award, C&K's Channel Partner Performance Award, Eaton's Distributor of the Year Award, Kingbright's Supplier's Award for Outstanding Sales Performance, Yageo's Partnership in Excellence Award, and Panduit's Top Partner in Innovative Programs Award. The company also earned KEMET's Distributor of the Year Award for the eleventh consecutive, record-breaking year, Ohmite's Chairman's Award for North America for the third consecutive year, and an unprecedented three industry awards from Vishay Intertechnology: Semiconductor Distributor of the Year, Passive Distributor of the Year, and Full-Service Distributor of the Year.
Cinch Connectivity Solutions received the Minnesota Safety Council's Governor's Safety Award for the second consecutive year for maintaining a below average accident rate. 
Mouser Electronics received over 25 top business awards from its supplier partners for exemplary performance during 2017. Suppliers cited many criteria for the honors, including double-digit growth, fastest new product introductions (NPIs), breadth of inventory, best-in-class global marketing campaigns, customer growth, global expansion, and commitment to teamwork.
Master Electronics received Amphenol Industrial's Distributor of the Year Award.
The Fiber Broadband Association honored Marc Hudson, co-founder and CEO of Detroit's fiber internet startup Rocket Fiber and J. Michael Hill, CEO of On Trac Incorporated, with 2018 Chairman's Awards in recognition of tremendous efforts to promote, educate, and accelerate fiber-to-the-home.
Mouser Electronics received HARTING's 2017 Global High Service Distributor of the Year Award at EDS 2018.
CDM Electronics received Raytheon's Integrated Defense Systems' 4-Star Supplier Excellence Award for their performance throughout 2017.
Master Electronics recently received Amphenol Industrial's 2017 Distributor of the Year Award and Alpha Wire's 2017 Premier Distributor Award.
Partnership, Promotion, & Personnel News

 
Tony Roybal has been named regional president, Americas electronic components for Avnet. He will oversee all activities related to Avnet's electronic components business in the Americas, manage the operations teams supporting the business in the region, and report to Phil Gallagher, senior vice president and global president, electronic components. His official start date is July 3.
TTI, Inc. merged its commodity and specialty passive and discrete semiconductor product teams into one unified organization to implement a connected inventory, marketing, and sales strategy for these products and suppliers.
Sager Electronics and Samtec are sponsoring the Maker Mobile, a 32-foot-long mobile maker space contrived by Blue Sky Network and the Ogle Foundation that offers unique, hands-on experiences designed to generate interest in STEM and inspire makers of all ages. Both companies supported its most recent appearance at the VEX Robotics World Championship, where the 1,400 competing teams had a chance to view the equipment and take home a 3D printed or lasered trinket.
LEONI realigned its corporate funding to support continued growth, establishing a credit line of €750 million with eight well-known banks.
Mouser Electronics released a new e-book as part of its Generation Robot Series. The Collective Robotics e-book features a forward by celebrity engineer and Mouser spokesperson Grant Imahara, as well as a diverse selection of articles examining the history, design, and use of robots and their implications for a variety of industries.
Avnet is sponsoring Not Impossible Labs' Podcast: Not Impossible, which tells the real-life stories of people who have used technology to change lives and overcome immense challenges. The 10-episode season addresses topics including mind-controlled prosthetics, facial control software for people with spinal cord injuries, and more.
Samtec announced additional updates to its onsite search tool, including easier matching for products with decimal places and higher-speed instant search drop-down menus. Future updates currently in the works include: more data and product documentation, the ability to search and filter by data rate and protocol, and the ability to perform bulk cross-reference searches.
METZ CONNECT announced the addition of Electronic Component Sales as a new Manufacturers' Representative.
Avnet's online communities, element14.com and Hackster.io, are now one million members strong, making them the world's largest collaborative networks of engineers, entrepreneurs, and developers.
Infinite Electronics International, Inc. acquired Integrated Network Cable, a leading online distributor of cables and connectivity products that also specializes in IT and network-installation services.
MicroCare Corporation announced that Liam Taylor of Kent, UK, has joined MicroCare Europe as European Business Manager for FibreOptics and will support the numerous Sticklers™ distributors in Europe and North Africa. Taylor has extensive experience in industrial sales and the optical networking industry and is expected to support even faster sales growth at MicroCare Europe and other global affiliates.
Avnet and relayr, a global IIoT platform provider, have established a strategic alliance to accelerate the development and delivery of complete end-to-end IIoT solutions to customers throughout the Americas and Europe.
Pasternack signed an agreement with Planar Monolithics Industries, Inc. to private-label a selection of PMI-manufactured products under the Pasternack brand name. These new products will be available off-the-shelf for immediate shipping and will expand the visibility of Pasternack's portfolio of RF, microwave, and millimeter wave coaxial component solutions to a larger number of customers.
Facility News 
LEONI celebrated the next milestone in the realization of its new Competence Centre in Roth, Germany: the completion of the plant's shell. Designed to enable trailblazing digital technologies, intelligent products, and cloud-based services, the 134,000-square-meter "Factory of the Future" is expected to be completed by the end of 2018. LEONI plans to relocate the current production facilities from its existing plant in Stieberstrasse phase by phase from 2019 to mid-2020, and is investing a total of €90 million in the facility.
Molex moved its Transportation and Industrial Solutions Division global headquarters from Auburn Hills to Rochester Hills, Michigan. The new workspace is designed to support different employee needs and work styles and features a state-of-the-art fitness center, basketball court, bicycle garage, and soccer field to promote employee health and wellness. Molex is actively recruiting for 100 new roles at the Rochester Hills location, including design, mechanical, and electrical engineers, and is encouraging recent college graduates to apply.
ABB has completed the Maritime Link — a 500MW high-voltage, direct current connection that enables clean, renewable energy generated in Newfoundland and Labrador to be transmitted to the North American grid in Nova Scotia — and has formally handed the interconnector over to Emera, a leading energy and services company headquartered in eastern Canada. The link made history on December 8, 2017, by conducting the first exchange of electricity between the islands of Newfoundland and Nova Scotia, and went into service on January 15, 2018. 
Distribution News
PEI-Genesis added SOURIAU's 8D ELIO® Series circular 38999 connectors with robust, flight-proven ELIO optical contacts to its inventory. Ideal for use in aerospace, defense, marine, and industrial applications, the termini provide excellent optical performance and robust vibration resistance, and integrate a seal inside the rear boot to provide sealed rear connections without a backshell or grommet. The range is available with 1–24 contacts in a variety of shell materials.
Heilind Electronics added the Wraptor A6500 Printer Applicator to its line of Brady identification products. The machine simplifies wire and cable marking by combining print and application processes in a single, automated unit, improves productivity, enhances label readability, and simplifies operations.
Mouser Electronics added TE Connectivity's OSFP I/O connectors to its inventory. The SMT connectors and cage assemblies have a traditional two-row design on a proven 0.6mm contact pitch, deliver an eight-lane, 60-position connector interface, and are belly-to-belly capable with in-ground alignment for low PCB cost and noise. The cage assemblies support 1×1, single-port applications, have a stainless steel cage with tuned airflow venting to support module cooling and optimal system airflow, and feature traditional EMI containment at both the bezel and port opening.
Newark element14 is helping to create the next generation of digital engineers by providing kits and support to help young people learn the fundamental skills of coding. The company offers one of the widest range of educational aids targeted at tomorrow's coders and application developers, including products such as Codebug, BBC micro:bit, Raspberry Pi, and the newly launched Arduino CTC101 classroom kit.
Sager Electronics added Sensata Technologies Pressure & Temperature products, including high-temperature sensors, switches, and low-, mid-, and high-pressure industrial sensors, to its line card.
Avnet offers the interactive Molex Connected Home tool, which offers a self-guided tour showcasing everything that can be automated and the technology it will take to get there.
Heilind Electronics expanded its product offering with TE's BUCHANAN WireMate Surface Mount TB Series connectors. Designed for customers seeking to switch from wave soldering to surface-mount PCB processing, these two-piece, pluggable solutions have low-profile, surface-mount headers and mating plugs in vertical and right-angle configurations with 2–12 poles and enable faster PCB assembly, easy installation, and reworkability.
PEI-Genesis now carries Amphenol Air LB's SIM EN4165 Series modular, rectangular, multi-functional connectors. Designed for use in space-constrained commercial and military aviation applications, the series is available with metallic and composite shells, standard and flange-mount receptacles, standard and rack-and-panel plugs, and optional shielding.
Mouser Electronics now offers Molex Mini-Fit TPA2 Glow-Wire Connectors. These two-row wire housings conform to IEC glow-wire ignition temperature and flammability index standards and are available in 2-, 4-, 6-, and 8-position configurations with a 4.2mm pitch and straight pin mounting styles.
Heilind Electronics now offers LEMO M Series connectors with anodized surface treatments that remain visible even after extensive use in extreme environments. These lightweight, high-density ratchet coupling connectors are vibration resistant and sealed to IP68, and are available in eight sizes with a variety contact configurations, cable diameters, and gasket and sealing options for enhanced resistance to oil and fuel.
Pasternack signed RF Design of Cape Town as an authorized distributor of Pasternack products in South Africa and Namibia.
Associations, Standards, and Certifications News
AVX Corporation joined the Electronics Representatives Association (ERA) as a manufacturer member.
LEMO USA has achieved the 2016 revision for the ISO 13485 Certification to help better serve their medical customer market. ISO 13485 establishes requirements for a comprehensive quality management system for medical device and component manufactures, including requirements for regulatory purposes.
IPC published its 2018 Annual Report on the North American PCB Industry, which contains data showing the industry's turnaround as it emerged in 2017 and how it affects different segments of the industry. Preliminary data on North American PCB production in 2017 indicates growth of nearly 9%, marking the first significant PCB market growth since 2010, in addition to solid growth in domestic production and, for the first time since 2011, rigid PCB market growth outpacing flexible circuit market growth. The military and aerospace market continues to represent the largest share of North American PCB production, reaching 40% for the reporting companies, although substantial growth was also seen the medical device and instrumentation markets. The report also noted that lead times increased by more than 35% for all types of rigid PCBs during 2017.
3GPP TSG #80 Plenary Meeting approved the completion of the standalone (SA) Release 15 5G specifications, which complement the NSA specifications. The new SA specifications give 5G NR the ability of independent deployment, enable brand new end-to-end network architectures and business models, and position 5G as a facilitator and accelerator of the intelligent information and communications technology improvement process for enterprise customers and vertical industries.
HellermannTyton has been certified to have no nonconformities in a third-party audit of its adherence to ISO 14001:2015, the current international standard for an effective environmental management system. The plastics manufacturer has maintained certification to ISO 14001 for 16 years.
 IPC — Association Connecting Electronics Industries® released its April 2018 North American PCB Statistical Program report. Industry shipments and orders continued to grow, but at a slowing pace, and the book-to-bill ratio decreased, but remained strong at 1.08. Total North American PCB shipments in April 2018 were up 8.8% compared to the April 2017 and year-to-date (YTD) shipments are 9.6% above the same period last year, but April shipments decreased 14% compared to March. April PCB bookings increased 2.9% year-over-year and YTD order growth was 12.8% above the same period last year, but April bookings were down 16.2% compared to March.
The Fiber Broadband Association announced the industry's only fiber network certification program for telecommunications and broadband network operators. The certification program will validate that network providers are delivering best-in-class broadband service to their customers and encourage truth in advertising for consumers and businesses across all sectors that depend on the high-speed, ultra-reliable network connectivity that fiber networks offer. To be eligible for fiber or all-fiber certification, network operator members of the Fiber Broadband Association must have confirmed 70% or more fiber networks or 90% or more fiber networks, respectively, delivered either through PON or Active Ethernet, and exhibited a high-level of strategic commitment to all-fiber deployment.
Interested in a specific market? Click a market below for current articles and news.
Automotive, Consumer, Industrial, Medical, Mil/Aero, Datacom/Telecom, and Transportation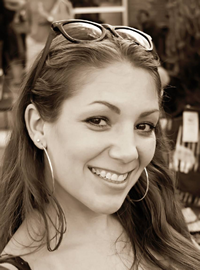 Latest posts by Christine Stieglitz
(see all)