Industry News: February 2018 – Part II
Summary coverage of upcoming events and recent news from across the connector industry.
Industry News February 2018 – Part II
Event News 
Samtec is showcasing its microelectronics solutions and standardized embedded solutions for XMC, FMC, FMC+, and VNX systems at Embedded World 2018, which is taking place today through March 1 in Nuremberg. 
Distinguished Engineer, Richard Mellitz, of Samtec's Signal Integrity Group, will present "Effective Return Loss for 112G and 56G PAM4" tomorrow, February 28, from 11:00am – 12:00pm EST as part of Signal Integrity Journal's Webinar Series. Registration is still open. 
IPC APEX EXPO 2018, which will take place February 27 – March 1 in San Diego, will be the largest such event in the last decade, featuring a sold-out exhibit floor with 479 exhibitors, in addition to a comprehensive technical program and networking opportunities.
APEC 2018 will take place March 4–8 in San Antonio. Visit Mouser Electronics at booth #411, Amphenol Global Interconnect Systems at booth #941, GES High Voltage at booth #1749, and New England Wire Technologies at booth #741.
BIRNS
is showcasing its latest subsea connectivity technology, including several new enhancements for its 6km-rated Millennium™ Series connectors at Oceanology International 2018, March 13–15 in London.
Würth Elektronik will showcase its new REDFIT IDC SKEDD WR-WST and REDCUBE PLUG connectors, along with new and existing SMT ferrites, aluminum electrolyte capacitors, and current converters for PoE applications, at electronica China 2018, which will take place in Shanghai March 14–16.
HARTING
will showcase the importance of integrated industry partnerships at Hannover Messe 2018, which will take place April 23–27, and will also promote its modular, push-pull, locking connectors for industrial applications, its new PushPull V4 Industrial connectors, and several new miniaturized and plastic versions of its proven connector solutions.
The third annual CE China international brand show for consumer electronics will take place in Shanghai May 3–5, 2018.
The conference program
for the 2018 Sensors Expo and Conference is now available. The event will take place June 26–28 in San Jose, California, and will feature more than 60 technical sessions, 100+ speakers, four pre-conference symposia, two keynotes, and several educational and networking opportunities.
Award News
The ODU-MAC® ZERO from ODU recently won top honors in the Excellent Product Design – Industry category of the 2018 German Design Awards. Judges stated that the practical hybrid connector stands out for its well-thought-out, multifunctional, and ergonomic design, which is suitable for use in a variety of industrial, test and measurement, and medical applications.
Avnet was recently recognized by the Ethisphere® Institute as one of the 2018 World's Most Ethical Companies. The 2018 award marks Avnet's fifth consecutive recognition and underscores the company's commitment to ethical business practices.
TE Connectivity was also names one of the 2018 World's Most Ethical Companies, marking its fourth consecutive win. 
Celestica recently presented Molex with a 2016 Total Cost of Ownership (TCOO™) Supplier Award, which recognizes top-performers from the company's global network of 4,000 suppliers. This is the third time that Molex has received this award.
Master Electronics presented TE Connectivity with its Supplier Excellence Award for outperforming Master's year-over-year growth. Master also recognized TE Vice President, America's Sales and Global Sales Enablement, Maria Cannon, with its Team Master Award for exemplifying Master's core values of caring, dedication, loyalty, and visionary, entrepreneurial thinking.
Partnership, Promotion, & Personnel News
Bulgin
developed a customized version of its compact 400 Series Buccaneer connectors for AgTech Industries' smart AgriCapture™ infield telemetry system. Featuring an embedded EEPROM device, the intelligent, overmolded connector solution is ruggedly resistant to harsh environmental conditions, provides clear connectivity status updates, is easy to reprogram, and allows AgTech to implement serialization, reduce expenditures, and overcome other challenges associated with the physical labeling of connectors.
TE Connectivity released more than 25,000 new digital models in collaboration with SnapEDA, the internet's first parts library for circuit board design, to help electronics designers accelerate their time to market. Users can download free PCB footprints and symbols for TE components, including a wide range of connectors, and can easily find out whether a footprint follows TE's recommended dimensions or industry standards, as well as generate a verification report to help prevent common manufacturing issues.
Nicomatic North America
welcomed new West Coast Regional Sales Manager, Trey Wilson. Wilson has more than 20 years of direct sales experience in the electronic components industry, has worked for companies including DEUTSCH, Molex, and TE Connectivity, and is based in Los Angeles.
Premier Farnell and Integrated Device Technology (IDT) announced a new global distribution partnership. IDT products including real-time interconnect, optical interconnect, and sensing solutions will now be available through Newark element14, Farnell element 14, and element 14. 
Samtec
released a new High-Speed Cable Interconnect Solutions Guide and streamlined its online checkout experience. The new single-screen checkout process is currently in the beta phase and available to OEM and guest users.
ITT Cannon released new CGE/VG96929 High-Power Connector and Nano Microminiature Connector catalogs, as well as a new video about its EV charging solutions.
TE Connectivity released a new trend paper, solutions guide, application sheet, infographic, and parts list focused on cutting edge drone technology.
ABB
achieved a major milestone with the successful testing of the 500MW HVDC Light® Maritime link — the first of its kind with a full voltage source converter (VSC) bipolar configuration — which enabled Emera to change electricity between the island of Newfoundland and Nova Scotia for the first time in history.
Everett Charles Technologies (ECT) partnered with GrabCAD to make its CAD model product drawings even faster and easier to find and download.
IPC—Association Connection Electronics Industries® welcomed Colette Buscemi as its new senior director of education programs.
Caton Connector Corporation designed, manufactured, tested, and supplied the Milstar Satellite Communications System — the most robust and reliable SATCOM system currently employed by the US Department of Defense — with rugged, high-reliability, high-voltage connectors and cable assemblies.
Fujipoly®
launched a new website that is optimized for computers, phones, and tablets, and allows users to instantly request product samples, get quotes, access detailed material performance data, and engage in one-on-one communication with a technical representative via the new "Ask an Engineer" feature.
Domaille Engineering, an Onward Capital and Thompson Street Capital Partners portfolio company, has acquired Tech Manufacturing, a leading provider of complex, five-axis structural components and sub-assemblies for the Aerospace and Defense markets. 
Distribution News 
Molex ValuSeal® IP65 wire-to-wire connectors
for space-constrained, harsh-environment consumer, non-automotive transportation, and industrial applications are now available in Europe through TTI, Inc. Featuring a single-piece housing with a compact 4mm pitch and crimp-and-poke wire assembly, the series simplifies assembly and reduces component count and costs.
Digi-Key
now stocks TE Connectivity AMP's ChipConnect internal faceplate-to-processor cable assemblies, which are required for Intel® Omni-Path Architecture (OPA) and enable 25Gb/s speeds when mated with LGA 3647 sockets at the CPU processor and Intel internal faceplate transition (IFT) connectors at the faceplate. TE Connectivity AMP is one of only two Intel-qualified suppliers offering these first-generation cable assemblies (Intel OPA 100 Series).  
Mouser Electronics
is now stocking Amphenol Industrial's compact Amphe-PD Series connection system. Featuring RADSOK technology, the series distributes higher currents with less heat than similarly sized connectors — up to 120A continuous — and is ideal for datacom applications.
Heilind Electronics
now offers Molex's Micro-Lock Plus compact, off-the-shelf, discrete wire cable assemblies, which are rated for up to 1.5A and are available in a variety of cable lengths to support both the prototyping and global production of space-constrained, high-temperature automotive and industrial electronics.
TTI Inc. now stocks FCT's broad product portfolio, including: connectors, contacts, hoods, tools, and more, extending its more than 20-year partnership with FCT's parent company, Molex.
Digi-Key
now offers Amphenol ICC's compact, robust, and reliable Boltrack connectors, which come in a four-pair, right-angle, board-and-plug mating combination and deliver excellent power and signal performance, in addition to EMI shielding, lightning protection, and resistivity to over-voltages.
Mouser Electronics signed a global distribution agreement with Sierra Monitor Corporation, a provider of Industrial IoT (IIoT) solutions that connect and protect high-value infrastructure assets.
Facility News 
Nicomatic North America is relocating to a new design and manufacturing facility during the second quarter or 2018. The new facility, located in Horsham, Pennsylvania, is 10,000sq.ft. larger than the previous one, and will feature an expanded R&D area, more testing capabilities, an open floor plan designed to encourage collaboration and engagement, and an onsite gym and relaxation room to promote employee health.
NAI is bringing its manufacturing operations back to the US with a new 25,000sq.ft. facility in Gaylord, Michigan. Scheduled to begin production in June 2018, the new plant will produce various interconnect assembly solutions for the medical, industrial technology, and telecom industries, and will add approximately 40 new employees to the NAI team.
Construction is rapidly progressing at HARTING's new European Distribution Center in Espelkamp, Germany. The warehouse will be fully automated, paperless, and powered in part by geothermal energy.
Associations, Standards, and Certifications News
The Electronics Representatives Association (ERA) recently welcomed two new distributor members: Future Electronics and Arrow Electronics.
IEC Electronics facilities in Newark, New York, and Albuquerque, New Mexico, were recently recertified to the IPC-J-STD-001, IPC-A-610, and IPC/WHMA-A-620 Qualified Manufacturers Listings (QMLs) at the Class 3 level.
MJM Industries recently earned ISO 9001:2015 recertification. The company also meets all PC/WHMA-A620 standards, is ITAR compliant, and is registered with the US State Department's Directorate of Defense Trade Controls (DDTC).
IPC — Association Connecting Electronics Industries®' Pb-free Electronics Risk Management (PERM) Council has released the new IPC/PERM-2901, Pb-free Design and Implementation Guide, the first single document dedicated to assisting design engineering in the development of electronics that are completely lead-free and meet the demanding requirements of aerospace, defense, and high performance (ADHP) products and systems.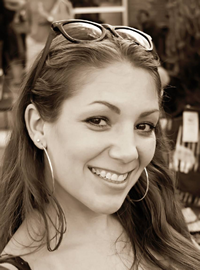 Latest posts by Christine Stieglitz
(see all)