Industry News: August 2018
Summary coverage of upcoming events and recent news from across the connector industry.
Industry News August 2018
Event News
Phoenix Contact's Cabinet Confidence vehicles, which showcase how the company's products work together to provide cost-effective, flexible solutions for improving automation systems, will be in Seattle and Portland August 20–31. Its DC Infomobile, which introduces customers to creative connector solutions for data, signal, and power applications, will be in Wisconsin August 20–24 and in Minnesota, North Dakota, and South Dakota August 27 – September 7.
Shift AUTOMOTIVE is a new biannual convention that invites leading members of the automotive and electronics industries to discuss the future of mobility from both technical and consumer perspectives. It will take place twice a year, in Geneva and Berlin, alongside the Geneva International Motor Show and IFA, and the inaugural event will be held in Berlin September 4–5.
Visit binder at the International Manufacturing and Technology Show in Chicago, September 10–15, to learn more about the company's 4- and 8-pin Ethernet connectors and harsh environment connectors.
AerosUSA is also exhibiting at IMTS and will be showcasing its polyamide cable protection solutions with high impact modifiers, which can withstand the impact of a hammer strike or be run over by a fork lift without negatively affecting the cable inside.
LEONI will showcase its EVC charging cables, Hivocar high-voltage cables, and LEONiQ technology at the Electric and Hybrid Vehicle Technology Expo in Novi, Michigan, September 11–13. The cables are designed for use in both the entire charging system and in the car.
Heilind Electronics will host a trade fair and tech expo at its San Jose, California, location on September 13. The expo will feature more than 70 component suppliers, including 3M, Amphenol Aerospace, HARTING, Hirose, JAE, Molex, Omron, and TE Connectivity, and will provide engineers with a forum to engage with leading manufacturers.
The preliminary program for IWCS 2018 is now available, conference registration is open, and early bird registration rates are in effect until September 14. The event will take place October 14–17 in Rhode Island.
Award News
Molex was recognized as a top-performing global supplier for Ford Motor Company, earning a Silver Award for Outstanding Product Support at the 20th annual Ford World Excellence Awards, which was recently held in Dearborn, Michigan. Only 88 companies were selected as finalists from thousands of Ford suppliers globally.
Mouser Electronics announced the winners of its annual Mouser Best-in-Class Awards, which recognize individuals at its manufacturer partners for providing outstanding support for the company's marketing programs and new product introductions and demonstrating exemplary teamwork and top performance. Winners are selected using five key criteria: strategically partnering with the Mouser team, promoting product lines and working together on new product launches, finding creative solutions to grow market share mutually for both companies, and maximizing Mouser's unique value proposition within their own businesses. This year's winners are: Sumit Awasthi, Analog Devices; Rick Rejnert and James Chandler, Amphenol; Tina Casteneda, Bourns; Catherine Côté, Cypress; Renée Dill, Molex; Geoff Hamilton, Pulse; and Tammy Stine, TE Connectivity. 
TDK Europe honored TTI, Inc. with a Senten Manten Silver Award in the International Volume Distribution category of its annual European Distribution Awards. TDK's Senten Manten Program, named after a Japanese term for the perfect result, ranks distributors' performance and collaboration in four categories: business performance, inventory management, contractual terms, and operational excellence.
Samtec recently received the highest overall rating in Bishop & Associates' US Customer Survey of the Electronic Connector Industry for the 17th time, ranking number one in product quality, meeting requested delivery dates, technical support and expertise, order lead times, on-time delivery, new connector turnaround time, and sample delivery. The Samtec website was also rated number one in overall satisfaction, ease of finding products, availability of technical documentation, and electronic order satisfaction.
Sager Electronics has been recognized as NMB Technologies' 2017 Distributor of the Year.
NAI achieved zero-defect manufacturing in their Hermosillo, Mexico Plant 2 for the past year, and has also gone a year without customer returns or complaints. During this period, the company produced 25,000 fiber optic riser cable assemblies, 200,000 fiber optic jumpers, and more than 3 million cable terminations. Plant employees were commended by the Plant Manager, Ruben Robles, and Wuality Leader, Alejandra Flores, and several customers, including two leading wireless infrastructure OEMs, also recognized the significant achievement.
Partnership, Promotion, & Personnel News
Positronic appointed Gregory S. Rocque as president of the company. Rocque has been an important member of the Positronic Board of Directors for the past eight years, advising the company on business growth, and his qualifications include a legacy of success in implementing strategies that produce increased capacity while maintaining high quality, enhancing new product development through collaboration with customers, and exceeding revenue targets. His global experience in manufacturing and supply chain management will allow Positronic to further advance operational efficiencies in addition to managing and maximizing growth.
TE Connectivity completed its acquisition of ABB's ENTRELEC® terminal block business, which was founded in 1920, serves customers in more than 70 countries, and has manufacturing sites in France and Poland. The line will be sold under the product brand ENTRELEC, and will further enable TE to offer a complete system for power, signal, and data connectivity with a special focus on harsh environments.
TTI, Inc announced that it intends to acquire RFMW Ltd., a privately held specialty distributor headquartered in Silicon Valley. The transaction is subject to a definitive agreement and the satisfaction or waiver of the closing conditions, but is expected to close on October 1, 2018. Post-acquisition, the company will continue to operate under the RFMW brand name, reporting through the TTI Semiconductor Group (TSG), and Joel Levine will continue to serve as president, reporting to TSG President, Michael Knight.
TE Connectivity published a new Industrial Control and Automation Solutions Guide.
element14 launched its first podcasts series, The Business of Engineering, which is a monthly roundtable discussion between start-up leaders and entrepreneurs working in the tech sector. The first three episodes are available now, along with a corresponding "Startups on Startups" eBook, and focus on launching a startup, raising capital, and getting a design from prototype to manufactured product. The company also recently launched a new series of Tech Spotlights, which will provide its community of engineers with bite-sized technical updates about new topics outside of their specialty and will be published on a bi-monthly basis. 
Molex announced that CEO Martin P. Slark will retire this November after 42 years of service. Slark led the company through significant growth, as well as through Molex's acquisition by Koch Industries in 2013. Over his 13-year tenure as CEO, Molex's revenues and profits more than doubled and its number of global employees grew from 27,000 to 46,000. His vision and focus on profitable growth has resulted in more than a dozen strategic acquisitions for Molex, as well as the company's entry into new markets that include autonomous vehicles and connected health.
ITT Cannon announced an extended contract with Efacec Electric Mobility, a leading global provider of safe and clean energy solutions for the electric mobility market. Efacec has been a longstanding partner of ITT Cannon, and will now use its High-Power Charging (HPC) solution, comprised of a connector, cable, and cooling unit, to power highway-based EV charging stations across the United States and Europe.
LEMO USA, Inc. introduced its new National Sales Manager, William Moore, who brings 25 years' experience in technical sales management and new business development to the company. 
TTI, Inc. appointed John Archer, a certified international compliance and ethics professional with more than 18 years of legal and compliance experience, to the position of Vice President Global Ethics and Compliance.
TE Connectivity has partnered with Annapolis Micro Systems, a leading FPGA board and systems supplier, on the release of three new high-performance OpenVPX boards that feature TE's NanoRF module. The half-size NanoRF fits into the VITA 67.3 form factor, supports 70GHz bandwidth, more than doubles the RF contact density of existing VITA 67 solutions, eliminates the need for front panel coaxial cables, and leverages the rugged precision alignment features of optical (VITA 66) modules, which is critical in blind-mate plug-in architecture.
Aldo Kamper will assume his position as LEONI's new CEO on September 1, and will work with the board of directors to increase digitalization, embrace future trends like electromobility and autonomous driving, and raise the company's profile as a global provider of energy and data management solutions for automotive and other markets.
Mouser Electronics released Generation Robot Episode 3: Robots in the Service Industry, in addition to a new Empowering Innovation Together eBook about service robots.
Northwire, a LEMO Group Company, launched a new and improved website, available in both English and Spanish.
Intelliconnect's new division, CryoCoax, specializes in connectors, cable assemblies, and other components for cryogenic systems. The CryoCoax connector offering includes rugged stainless steel SMA, SMP, and custom designed products available in all common connector interfaces. Cables and cable assemblies utilize high-quality materials and advanced manufacturing techniques and offer test capabilities to 40GHz.
Both Cicoil and NASA are celebrating 60th anniversaries: the former for years in business as a flat cable assembly supplier and the latter for its status as an independent, non-military government agency, which is relevant since Cicoil has manufactured cable assemblies for every Apollo spaceflight, the Mercury and Gemini space missions, Skylab, Mercury Voyager, the Space Shuttle, the International Space Station, the Tri-ATHLETE Lunar Vehicle, the Curiosity Mars Rover, and various other space transport rockets, satellites, and probes. The Cicoil Bio-Harnesses worn on the Apollo 7, 8, 9, 11, 12, 14, 15, and 17 missions are currently on display at the National Air and Space Museum in Washington, D.C.
Distribution News
Avnet, Inc. announced the results for the fourth quarter of its fiscal year ending June 30, 2018. Amongst the highlights, sales of $5.06 billion increased 9.8% year over year (YOY) and sales grew 6.7% YOY in constant currency.
PEI-Genesis is now an authorized Positronic distributor in the Americas region.
TTI, Inc. now supplies the Molex Brad range of field-attachable connectors, which includes high-pin-density M12 and M8 connectors rated to IP67 and designed to simplify installation and maintenance in factory automation, manufacturing, material handling, food processing applications and commercial, agricultural, and military vehicles.
Heilind Electronics now offers Amphenol Industrial's 97 Series general-duty cylindrical connectors, which serve as a lower cost, commercial equivalent to MIL-DTL-5015 connectors and offer a wide selection of shell styles, finishes, inserts, and terminations to suit rugged applications in the automotive, robotics, machine tool, and welding industries.
Mouser Electronics is now stocking HARTING's M12 INOX Connectors, a family of easy-assembly, stainless steel, IP65/67 plugs and receptacles with M12 threads and 360° shielding to ensure uninterrupted transmission in harsh-environment A, B, and D code applications.
Newark element14 announced a new range of Exclusive Brands designed to provide customers with more affordable alternatives for a wide range of electrical and electronics products, ranging from electromechanical and electronic components to cable and wire management solutions. The range offers more than 50,000 in-stock, production-level quality products that offer an average of 30% cost savings in addition to customization options.
Digi-Key Electronics now carries Amphenol ICC's rugged MUSBR Series USB 3.0 Type-A connectors, which meet military shock and vibration levels and are rated IP67 per IEC 60529 in both mated and unmated conditions.
Kensington Electronics now offers the new Fischer Freedom™ Series, which facilitates integration, maximizes usability, and optimizes cable management. The series is compact, low profile, and fully cleanable, and enables quick, easy, and high-reliability IP68 connections with 360° mating freedom for a minimum of 10,000 cycles in harsh environments.
Börsig is now an authorized distributor for TE Connectivity in the Czech Republic, Slovakia, and Hungary.
TTI, Inc. now carries Amphenol Industrial's robust Excel Mate CC Connectors, which provide a global charging solution for both EVs and EV supply equipment (EVSE). The range is compliant with IEC 62196-3, has a locking system for optimal safety, and is rated for 10,000 mating cycles.
Heilind Electronics is now stocking Amphenol Aerospace MIL-DTL-38999 Series I, II, and II connectors. Available in both COTS and mil-spec versions, these robust, subminiature connectors have full QPL status, are EMI shielded, and are resistant to corrosion and extreme temperatures.
Mouser Electronics now offers the Molex Woodhead ArcArrest 30A Switch-Rated Connector System, which provides users with a way to quickly and easily de-energize industrial machines and equipment and perform lockout/tag-out operations.
Newark element14 expanded its IoT Hub with new news items, case studies, products, interviews, and technical articles.
Digi-Key Electronics now carries ITT Cannon's CTC Series high-performance, cost-effective, cable-to-cable connectors for harsh industrial and transportation applications. The series is easy to install, sealed up to IP69K, and available in 8- to 24-way layouts that utilize the company's proven Trident T2P and T3P contact technology.
Heilind Electronics added Hirose's ix Industrial Series I/O connectors to its line card. Designed to facilitate significant size reductions in smart manufacturing equipment, the series reduces installation space by up to 75% compared to RJ45 solutions and up to 28% compared to competing snap-in I/O connectors, has optimized EMI/ESD shielding for safe and secure data transmission up to 10Gb/s, and is compliant with IEC PAS 61076-3-124.
Mouser Electronics now carries the Amphenol LTW NMEA 2000 Connector System. Designed to meet NMEA 2000 protocols and standards, the family includes IP68 multi-port, standard, and metric circular connectors, sensor and actuator cables, and elbow joints ideal for connecting marine electronics and display units, and delivers high signal reliability.
Digi-Key Electronics now stocks Molex's Micro-Fit™ Plug Adapters, which enable the mating of two Micro-Fit 3.0 cable assemblies, are available with 2–10 positions, and deliver design flexibility in a wide range of consumer, medical, automotive, telecommunications, networking, and sustainable energy applications.
Heilind Electronics is now stocking TE Connectivity's zQSFP+ stacked belly-to-belly cages with integrated connectors, which address requirements for higher density switch and Open Compute Project (OCP) designs using next-generation 48 and 64 silicon ports, support a single PCB architecture, offer four 28+Gb/s channels, and support 100Gb/s Ethernet and InfiniBand Enhanced Data Rate requirements.
Associations, Standards, and Certifications News
Molex
supports the Open19 Foundation initiative, which aims to establish a new adoptable, economical, and customizable open standard for data center servers. Open19 defines a common form factor for servers, top-of-rack switches, and power shelves with a base internal cage that can be implemented in a standard 19" rack, and utilizes Molex's Impel Customized Data Cable, which delivers reliable signal integrity and a robust interface, as the backbone of its standard rack solution.
Amphenol Industrial recently received EN 45545-2 certification, which recognizes the satisfactory fulfillment of fire behavior requirements for materials and products used in trains, for its GT Reverse Bayonet Series and 5015 Series.
Interstate Connecting Components (ICC), a division of Heilind Electronics Mil-Aero and a leading distributor of military-aerospace connectors and accessories worldwide, officially announced its successful transition from ISO 9001:2008/SAE AS9100C to the revised ISO 9001:2015/SAE AS9100D aerospace quality standard.
ANSI and VITA ratified the ANSI/VITA 48.4-2018 Liquid-Flow-Through VPX Plug-In Module Standard, which is the first VITA standard to define a liquid cooling method for plug-in backplane modules. The new standard establishes mechanical design, interface control, outline, and mounting requirements to ensure the mechanical intermateability of 6U VPX liquid-flow-through cooled plug-in modules within associated sub-racks.
IPC — Association Connecting Electronics Industries® published its June 2018 North American PCB Statistical Program findings. Industry shipments and orders in June continued to grow at a strong pace, with a June book-to-bill ratio of 1.05. Total PCB shipments were up 12.6% compared to June 2017, YTD shipments are 10.5% above the same period last year, and June shipments increased 18% compared to May. PCB bookings increased 5.6% year-over-year and 5.4% compared to May, and YTD order growth was 12.8% above the same period last year.
HellermannTyton's extreme-duty Ratchet P-Clamp now carries the UL Listed designation. The adjustable wire, cable, and hose clamp provides a unique routing and fastening solution for a broad range of applications.
IPC released its global Study of Quality Benchmarks for Electronics Assembly 2018, which provides valuable benchmarking data for electronics assembly companies interested in comparing their quality measurements to those of the industry worldwide.
Interested in a specific market? Click a market below for current articles and news.
Automotive, Consumer, Industrial, Medical, Mil/Aero, Datacom/Telecom, and Transportation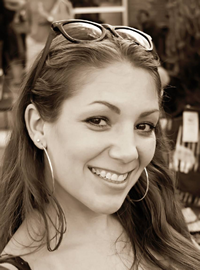 Latest posts by Christine Stieglitz
(see all)