IMS Microwave Week Conference Highlighted New 5G, 6G, and Quantum Applications
The well-attended event featured coax and waveguide technology for 220 GHz applications, plus presentations and exhibits on terahertz and quantum technologies.
The International Microwave Symposium (IMS), the foremost symposium for high frequency communications, test equipment, and microwave IC/chips, met in person at the Colorado Convention Center in downtown Denver June 19-24 as part of Microwave Week. The week's events also included the RFIC (Radio frequency Integrated Circuits Symposium) and the ARFTG Microwave Measurement Conference.
After a quieter event in 2021, this year's gathering featured exhibits from over 450 companies with over 65 first-time firms, including IMS Connector Systems, Glenair, and the prestigious Fraunhofer-Gesellschaft applied research laboratories. The estimated 6,300 attendees may have doubled the attendance of last year's symposium in Atlanta. At higher frequencies, interconnect components are considered "Transmission-Line Components" and, under that heading, more exhibitors appeared under "Waveguides" than "Connectors," emphasizing the show's focus on higher frequency applications, equipment, and components.
Aisles were busy. Most booths were larger and featured many new products. There was something for everybody, with over a dozen tutorial and workshop events, over 80 technical MicroApps presentations, and a week's worth of multiple in-parallel technical sessions. Other activities included daily refreshment breaks in the exhibition area, an outstanding welcome reception after the IMS plenary on Monday evening, and an hour-long industry-hosted reception Wednesday. For the first time in several years, this was a fully in-person only event and it was good to spend time with friends and learn about new products.
Focus on New Technology at IMS
Multiple booth discussions reflect that 5G installation has not taken off at the rate many had expected, and that timing for 6G full implementation is "add a decade to what you had planned." Workshop presentations suggested that these delays offer opportunities for many new technical advances. Higher bandwidth applications will develop as the FCC continues to designate higher frequency spectrum for unlicensed use with 5G wireless to 71 GHz and 6G to sub-terahertz (100 to 300 GHz). Presentations highlighted that point-to-point and inter-satellite applications already are allocated in the 141.8 to 275 GHz band.
Many technical papers reflected interest in terahertz applications for optical, space, and future 6G.
Quantum technology is an interdisciplinary field that is becoming important at IMS/Microwave Week. IMS had several quantum workshops, Prof. Dana Anderson, Physics Fellow at the University of Colorado, spoke at the IMS Plenary Session about quantum technology and working with systems that are "cold" (about a millionth of a degree above absolute temperature), and how this is regularly achieved using laser cooling techniques. This is essential to the development of atom waveguides and atom "chip" technology needed to make practical devices for sensing, communications, networking, and computing. During an exhibit-floor discussion with Greg Peters, chief revenue officer of Rigetti Computers, a producer of quantum computers and superconducting quantum processors, expressed that IMS is expected to become the focal event for quantum technology due to its position in high-speed technology. (Peters is well known to the microwave community for his previous positions as VP and general manager for test equipment and accessories with Keysight Technologies, a primary sponsor of IMS.)
New Connectors for 145 and 220 GHz VNAs 
Several suppliers showed 0.8 mm connectors (DC to 145 GHz), including Anritsu (product originator), Flann Microwave, Yuetsu Seiki Co. (Tokyo), and Junkosha (cables), while Waka Manufacturing displayed prototypes labelled "under development." Other than Anritsu and Flann, it appeared that potential suppliers were not aware of standardization for the 0.8 mm interface  under the soon-to-be-released IEEE 287-2021 specification (approved in 2021 and awaiting release) and were not sure about intermateability with other manufacturers.
Anritsu exhibited test equipment for up to 220 GHz (operationally 226 GHz) using unique 0.6 mm coax connectors. This was developed for use in the company's ME7838G 2-Port Vector Network Analyzer System that operates from 70 kHz to 220 GHz in a single sweep, allowing a 220 GHz probe to connect directly to the mmWave module for accurate and stable on-wafer measurements. The 0.6 mm connector incorporates a formed slotted male pin with center conductor diameter of 0.261 mm (0.0103 inches). For alignment, strength and stability, the connector is mounted using a UG-387/UM waveguide interface (similar to WR-5 per M3922/74-003). The female "cylinder" contact is on the chassis and mates with the incoming slotted male contact.
Other new test equipment displayed included Copper Mountain Technologies' new Multiport USB SN5090 series of VNAs, available in 6-, 8-, 10-, 12-, 14-, and 16-port configurations. Rohde & Schwarz showcased its new EVM optimization techniques for 5G FR2 and 6G D-band component test plus the latest Over-the-Air (OTA) 5G test chamber. Maury Microwave's booth resembled a working test lab, complete with test cables, meters, and other equipment. For lab and general test work, Delta Electronics Manufacturing joined Maury in offering color-coded adapters and cables.
Connectors, Cables, and Accessory Highlights
Times Microwave Systems (an Amphenol Company) introduced the new HPQD and MPQD connector series for high power/voltage applications, with quick-disconnect interfaces. Another Amphenol company, SV Microwave showed their non-magnetic and pre-tinned (de-golded) PCB connectors plus ganged (single row) SMP/SMPM/SMPS connectors and terminations.
The CryoCoax division of Intelliconnect presented cryogenic connectors and solderless cable assemblies suitable for 2 degrees Kelvin and below for use in quantum computers, medical equipment, and hi-rel/lab applications.
MegaPhase showed 110 GHz phase stable flex cable and test port extension cable assemblies, NMD connectors, and other high-performance assemblies.
Hirose Electric displayed its industry-standard FL board I/O series, plus the smaller K.FL2 series (with a cable-to-board mounting height of 1.2 mm), and their new miniature, lightweight C.FL series for 30 GHz using 0.64 mm coax cable with mated height of 0.92 mm. C.FL stands for FL CoaxBridge, which bypasses PCB circuitry when connected to a cable adapter to open up PCB space (see illustration below). C.FL is targeted for the 5G primary bands which are under 29.5 GHz. Hirose also displayed its family of 1.85 mm 65 GHz connectors, including terminations, attenuators, and edge launch jacks.
Smiths Interconnect focused more on waveguides than traditional connectors, with new WR-112 waveguides for X-band critical applications, including satellite communications, commercial datalinks, and deep space mission management.
Pasternack's booth emphasized waveguides for lower loss benefits, plus an extensive sampling of the company's coax connectors, adapters, and accessories.
Telegärtner displayed its new 1.5/3.5 low PIM connectors, comparing them to larger 4.3/10 and 2.2/5 connectors. Although developed for 5G communications applications, booth representatives said that the 1.5/3.5 is becoming popular for vehicle control applications using Controller Area Network (CAN) bus protocols.
Coax electromechanical switches involve many coax connectors as each pole/terminal normally has a thread-in female jack that mates with a cable assembly. Exhibitors with microwave switches included Charter Engineering, JFW Industries, Logus Microwave, Narda-MITEQ, Mini-Circuits, Pasternack, and others.
There was an increased showing of multi-port connectors and cable assemblies incorporating coax contact assemblies in multi-position connectors. Rectangular multi-port assemblies involved ganged SMP/SMPM, BMMA, and custom interfaces, usually in supplier-unique machined housings primarily for signal-to-PCB applications. Circular connector types favored cable-to-cable (or cable-to-panel) assemblies involving Series III MIL-DTL-38999 connectors. Glenair can also provide coaxes in the Size 20 cavities of its smaller Mighty Mouse Connectors recently covered by MIL-DTL-32689. Other exhibitors with similar (but not electrically intermateable) circular assemblies included Delta Electronics Manufacturing, Smiths Interconnect, Southwest Microwave, SSI Cable Corp., SV Microwave (Amphenol), and others.
In a discussion of 90/92 GHz (E-band with 1.35 mm connectors) and 110 GHz (W-band with 1 mm), there seemed to be a shortage of suppliers for quality 0.047 flex coax cable, although Junkosha and evissaP said this wasn't a problem, since those companies make their own. Southwest Microwave offers SSBP assemblies for connector cavity sizes 8, 12, 16, and 20, with Size 20 using 0.047 cable but the company only markets the Size 20 coaxes as terminated assemblies to reduce customers' problems in making cables. The most popular micro-coax cable seen for terminating miniature connectors such as U.FL (Hirose Electric), MHF and MMCX types (Cinch Connectivity [Bel Fuse], Samtec Inc., Junkosha, Pasternack, etc.) was 1.13 mm and, as expected, most suppliers offered this primarily for factory assembled (and tested) cables.
John Coonrod, technical marketing manager with Rogers Corporation, presented several MicoApps papers on RF/microwave materials which paralleled booth displays of additive plating on 3D printed subjects. Rogers has developed many different substrates for 5G applications, depending upon frequency, power needs, etc., and has several short books on materials selection that can be downloaded from its website. During my visit to the Rogers booth, representatives discussed potential benefits of Rogers' recent stockholder approval for the company's purchase by DuPont de Nemours, which they felt should be mutually beneficial since both are materials companies involved in the interconnect industry.
Samtec has made significant advances in mmWave interconnect with recently released offerings, including 1 mm, 1.35 mm, 1.85 mm, and 2.40 mm connectors, plus extensions of the Bullseye® ganged-array series to 70 GHz. Samtec also is moving into waveguides, with development underway for flexible, hollow waveguides for microwave and mmWave applications.
Rather than creating a new series, I always appreciate creative versions of standard connectors to solve application problems, such as blind-mate equivalents of TNC by Micro-Mode Products, or keyed TNC by Delta Manufacturing, and keyed SMA by SV Microwave. Common "specials" on display by many exhibitors were extended-length (longer body) jacks for back-panel mounting, ranging from end-launch PCB mount to jam nut panel-mounted cabled jacks. If you need something special, chances are that it may have been made previously but check test data, as mechanical exteriors do not tell you about electrical performance that varies by manufacturer.
IMS 2023 The success of IMS 2022 indicates that attendees and exhibitors alike will be looking forward to IMS 2023, June 11-16, 2023, in the San Diego Convention Center, to learn about advancing technology and new products. Bishop & Associates is planning to be there to continue our reporting on ongoing advancements in RF, microwave, and mmWave interconnect, plus developments in THz and quantum technologies. Look for data on new RF coax connectors, RF cable, and waveguides in Bishop's forthcoming report, "World RF Coax Connector Market 2022," to be published later this year.
See how quickly technologies have advanced by revisiting last year's event in Dave Shaff's review of IMS 2021.
To learn more about the companies mentioned in this article, visit the Preferred Supplier pages for Bel Magnetic Solutions, Hirose Electric, IMS, Samtec Inc., Smiths Interconnect, SV Microwave, Times Microwave Systems
Subscribe to our weekly e-newsletters, follow us on LinkedIn, Twitter, and Facebook, and check out our eBook archives for more applicable, expert-informed connectivity content.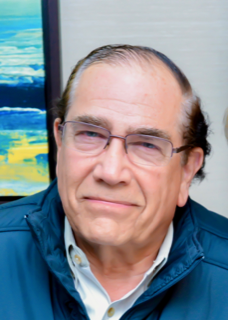 Latest posts by David Shaff
(see all)