IDC Roundup
Check out this week's product roundup for information about some of the industry's latest and greatest insulation displacement connector (IDC) solutions.
IDC Roundup
Rated for 15A and 600V, AVX's new STRIPT™ 9177-500 Series single IDC contacts quickly, easily, reliably, and cost-effectively deliver UL-certified, impregnable, cold-welded, and gas-tight wire-to-board connections for large gauge, discrete, solid or stranded, high-current, or high-voltage 12–18AWG wire in harsh industrial, transportation, outdoor, and alternative energy applications. Built to withstand extreme temperatures, shock, and vibration, each of the series' insulator-less phosphor bronze IDC contacts features a redundant contact system for enhanced wire retention and current-carrying capabilities, provides resilient, fatigue-resistant performance, and is dimensionally matched to compatible AWG sizes for enhanced reliability. The series is also compatible with potting and overmolding encapsulation processes, and is rated for -40°C to +125°C and three termination-cycle durability.
Samtec
's FFSD and FFMD Series micro-pitch IDC connectors and cable assemblies feature multi-finger, heat-treated, beryllium copper Tiger Eye™ contacts designed to deliver high-reliability performance in rugged, high-cycle applications. FFSD Series sockets and FFMD Series terminals both feature a dense 1.27mm pitch and a low 5.08mm profile, accommodate all common pin counts from 3–25, and are available in a wide variety of design and wiring configurations, including optional strain relief, daisy chain, and reverse wiring. The FFSD Series features a polarization key, and the FFMD Series also offers a double-ended termination to socket strip option. Mating ejector headers and shrouded headers are available as well.
Ideal for use in power distribution units, SCHURTER's 4710 and 6610 Series snap-in IEC appliance outlets feature IDC terminals that allow multiple wires to be bussed across connecting common terminals at once, significantly reducing labor costs. The series' IDC terminals can be arranged either along or across the connector pin axis to achieve horizontal or vertical mounting orientations, and wires can be easily pressed into place with the protective back cover or with a tool. The 4710 Series J-style outlets are rated for up to 20A at 250VAC and designed for 10 and 12AWG wire, while the lower current 6610 Series F-style outlets are rated for up to 15A at 250VAC and designed for 12 and 14AWG wire. Both series fit panels spanning 0.8–3mm in thickness, can mate with V-Lock latching cordsets to prevent unintentional power disconnection, and are qualified for use in applications designed to IEC/EN 60950. Outlets with combination IDC and quick-connect or solder terminals for separate wiring of the line connection are also available, as are versions with light pipes for status indication.
ERNI's miniature, dual-row SMC Series IDC ribbon cable connectors combine a dense 1.27mm pitch with reliable latching and strain relief mechanisms for robust performance. Secure mating is ensured with polarized and blind mate guide features and a proven double-sided spring contact. The female IDC connectors accommodate 30AWG flat ribbon cable, including twisted-pairs, and enable permanent ribbon-to-board attachments in applications with rugged environmental conditions or no need for a separable interface. The SMT IDC series also features location pegs for exact board placement, enables easy assembly with a standard toggle press, and can transmit data rates up to 3Gb/s.
Recently posted:
[related_posts limit="10″]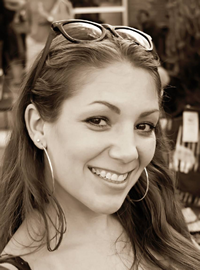 Latest posts by Christine Stieglitz
(see all)