High-Speed Connector Product Roundup
Check out this week's product roundup for information about some of the latest and greatest high-speed connector and cabling products.
High-Speed Connector Product Roundup
Ideally suited for board-to-board applications that require high-density, high-speed, single-ended or differential signaling, Amphenol InterCon Systems' Lynx™ board-to-board and mezzanine connectors feature low profiles, narrow footprints with 40 – 240 robust, reliable contacts rated for 1A each, and flexible stacking heights spanning 4 – 7mm for 20+Gb/s applications and 8 – 10mm for 12Gb/s applications. The series is also tolerant of misalignment and supports blind mating. Additional applications include: datacom systems, enterprise servers, and a variety of telecommunications, industrial, medical, and test equipment.
Hirose
's miniature BNC75 Series RF connectors feature an optimized center contact design that simplifies PCB layout and supports SMT processing to decrease labor and assembly time. The SDI-compliant connectors support high transmission speeds up to 12Gb/s and have a taper-shaped single terminal design that generates high impedance matching performance at 75Ω, minimizes signal reflection, and improves frequency characteristics versus through-hole technologies. Available in thread-fastened and bulkhead versions, the quick connect/disconnect coaxial series helps reduce the size of broadcasting cameras, FA/commercial cameras, security cameras, medical equipment, and more.
Mouser Electronics
is now stocking zCD™ Interconnect System connectors from Molex. Designed to support next-generation 400GbE applications in telecommunications, networking, and enterprise computing environments, the high-reliability series transmits 400Gb/s data rates (25Gb/s per serial lane) with excellent signal integrity, EMI protection, and thermal cooling, and can support up to 4.4TBps with 11 modules on a line card in high-bandwidth applications. It also features a compact form factor with a short body and 0.74mm pitch, excellent port-count density with close placement along the panel, and press-fit terminations, and can accept both passive and active copper cables, as well as a broad range of customer-specified thermal modules and heat sinks.
Designed to exceed the requirements of high-speed, 100Ω and 85Ω differential signal integrity applications, AirBorn's verSI® Series open-pin-field connectors are qualified to MIL-DTL-83513 and available in various configurations for design flexibility. The series is offered with: vertical, right angle, cable I/O, and flex-circuit mounting options; 40 – 500 contacts in 4 – 10 rows and 10 – 50 columns; and paste-in-hole, thru-hole, and compliant pin press-fit terminations. It also features sockets with four redundant points of contact for enhanced reliability in mission-critical applications, bolt-down pads for improved robustness and worry-free mating and un-mating, and optional EMI hoods for additional ruggedness and durability.
TE Connectivity
's Sliver internal cabled interconnects provide extremely flexible, high-density internal I/O solutions that are robust, cost-effective, and capable of reaching speeds up to 25Gb/s with the use of TE high-speed cable. The series simplifies designs and helps lower overall costs by eliminating the need for re-timers and costlier, lower-loss PCB materials; features a 0.6mm contact pitch to help enable downsizing, a robust metal housing on the connector cage to help withstand cable pull, and an active latch on the housing for additional connection security; and can be used across many applications, data rates, and protocols, including: PCI express, SAS, and Ethernet. It also offers several interconnectivity options, including: chip-to-chip, board-to-board, chip-to-front panel I/O, and high-speed card edge, and can be extended in increments of eight differential signal pairs for convenient and efficient pin configurations.
Samtec
's high-density MEC5 vertical edge card connectors feature a double-row design with a miniature 0.5mm pitch and up to 160 pins, accept 1.6mm mating cards, support PCIe Gen 4 applications, and are capable of 28+Gb/s performance. Standard features include alignment pins, card polarization, optional through-hole weld tabs, and a unique justification beam that biases the mating card to one end of the connector, which effectively halves the tolerances required, ensures proper registration, and — unlike standard 0.5mm edge card connectors — enables successful mating with high-yield, standard-tolerance cards. A right angle version and as many as 300 total positions in both orientations are currently in development, and additional card thicknesses are also being evaluated.
Designed to meet industry specifications for higher bandwidth applications spanning 25 – 56Gb/s, Amphenol FCI's ExaMAX® backplane connector system integrates high-speed differential signals, low-speed signals, and power into single-connector solutions that deliver excellent signal integrity performance, exhibit low crosstalk noise and insertion loss, and minimize channel performance variation on every differential pair. Its innovative beam-on-beam contact interface minimizes residual stub for improved signal integrity performance, as well as enables ultralow mating forces, and each signal wafer incorporates an innovative one-piece, embossed ground structure to improve crosstalk performance through 56Gb/s. Packaging options include: traditional backplane, coplanar board, orthogonal midplane, orthogonal direct mate, mezzanine, and cable-to-board.
LEONI
recently succeeded in transferring 200Gb over copper with passive QSFP connectors. Prototypes using specialized, high-speed direct-attach copper (DAC) cabling systems with 1m, 2m, and 3m transmission lengths, complex PCBs, four data pairs (QSFP), and NRZ modulation have proven capable of transferring 56Gb/s per channel and demonstrated outstanding electrical properties in tests up to 56GHz, indicating major cost-savings potential for network operators and equipment suppliers.
ODU
's AMC® High-Density Series miniature connectors are extensively used in soldier communications and future soldier systems that require significant weight and space reductions, high-speed data transmission, and robust, high-reliability performance in harsh environments. Available in shell diameters spanning 10mm to 18.5mm with as many as 40 contacts, the series offers numerous high density signal configurations, as well as tailored versions for power (up to 15A) and data transfer (USB 3.0 with 5A power), enabling high-performance signal, power, and data transmission in a single connector. Additional features include: keyed and color-coded shells to ensure reliable and simple handling, IP68 ingress protection, 5000-mating-cycle durability, a breakaway function for maximum safety, and an operating temperature range of -51°C to +125°C.
Designed to meet growing data-rate requirements for backplane technologies, ERNI's proven robust ERmet ZD, ERmet ZDplus, and new ERmet ZDpro high-speed connectors achieve up to 25Gb/s signaling requirements. Available in 20-, 30-, and 40-pair configurations, these backwards-compatible product series accommodate seamless migration from low-speed to high-data-rate applications without compromising mechanical and packaging design objectives for current and future designs.
Heilind Electronics
offers 3M™ Twin Axial Cable Assemblies for PCI Express Applications. Based on 3M's award-winning, high-routability SL8800 Series twin axial cable, the PCI Express Extender Assemblies and PCI Express Jumper Assemblies for PCI Express 2.0 and 3.0 provide high-speed solutions to meet demanding system performance and packaging challenges. Available in X16, X8, and X4 standard channel sizes, these assemblies deliver extremely low loss and excellent signal integrity, and allow users to relocate a PCIe card slot or bridge between slots on two different PCBs. The ribbonized format of the cables provide a dense and flexible solution, and the assemblies can even be folded to provide specific, unique geometries designed to maximize the use of space and reduce airflow obstruction.
Supplied by BTC Electronics, Meritec's Hercules Interconnect System provides a durable, high-bandwidth interconnect scheme suitable for many military, aerospace, and ruggedized high-bandwidth applications not previously accommodated by industry standards. This system supports data rates in excess of 10Gb/s and differential pair signaling with low-skew pairs and shielding for maximum EMI/RFI protection, as well as offers 4X high-bandwidth cable with LSZH or PVC jackets and FEP-insulated 28AWG twin-ax with Halar® Expando® sleeving. The system also meets protocols, including: USB 2.0 and 3.0, IB, SAS, SATA, Serial I/O, and PCIe, and is available in a variety of shell sizes, build options, and lengths for application-specific customization.
Recently posted:
[related_posts limit="10″]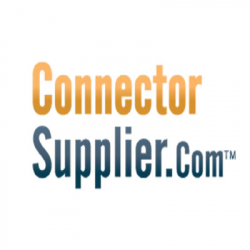 Latest posts by Connector Supplier
(see all)