Heavy-Duty Modular Rectangular Connectors
This week's Product Roundup highlights heavy-duty industrial-, transportation-, and aviation-grade modular rectangular connectors from leading suppliers.
Heavy-Duty Modular Rectangular Connectors
Allied Electronics & Automation stocks HARTING's Han-Modular Series connectors, which allow users to quickly, easily, and cost-effectively create optimized solutions for a wide variety of industrial applications by combining individual modules designed to transmit different media. These modular rectangular connectors are available with sliding, docking, or hinged frames and an extensive range of modules, hoods, housings, and accessories, and they support hybrid combinations of various off-the-shelf multimedia modules, enabling power, signal, data, and even compressed air transmission in space-saving, single-connector solutions with standardized footprints that enable easy integration into both new and existing equipment. The modules were the first smart connectors capable of connecting to the Industrial Internet of Things (IIoT) at the component level and are easy to install, remove, and swap out, enabling extensive design flexibility and fast and easy retrofits within the same standard footprint. They are also available with placeholder modules to support future proofing in application areas with rapidly evolving performance standards.
Smiths Interconnect's HyperMod Series heavy-duty modular rectangular connectors are designed to meet the growing requirement for high-speed signal connections in railway applications and are available with special shells for harsh environments, special high-clearance and -creepage modules, and a wide variety of reliable contacts — all of which conform to DIN 43652 specifications and are approved to NF F 61-030 railway standards. HyperMod connectors have robust, RoHS-compliant, and shock- and vibration-proof aluminum shells that are sealed to IP67 and equipped with highly effective shielding that meet the exacting EMC requirements for railway environments. Housing and hoods are available in a variety of styles with single or double locking systems and can be equipped with modules containing various combinations of fiber optic, high-speed twinax or quadrax Ethernet, power, and signal contacts. The series is also available with a floating rack-and-panel frame upon request and can be used with cable gland or PMA accessories. Additional benefits include low insertion force and long lifecycles.
Radiall's EPX – EN 4644 Series modular rectangular connectors are standardized to EN 4644, designed to meet an array of stringent OEM connectivity requirements with the use of a limited number of components, and extensively employed in disconnect panels, line replaceable modules, and galleys within major commercial airlines and business jets. The series provides flexibility with a wide variety of shell styles and a range of inserts, contacts, and accessories, space savings with high-density insert and stackable shell options, and time and cost savings with modular parts that enable prewiring. For example, the modular, expandable series offers lightweight shells from size #1 to multi-gang versions and inserts capable of accepting any contact technology, including signal, power, quadrax, and fiber options. EPX Disconnect Connectors are especially designed for panel integration on EWIS applications, support cable-to-cable and board-to-cable links, and are available in three shell sizes (EPXA1, EPXB1, and EPXB2), each of which features a secure locking device that doesn't require any additional space for activation. EPXB2 connectors are ideal for use in line replaceable units (LRU) within distributed architectures and also come equipped with a centering guide. EPX Rack & Panel Connectors are compact, lightweight, and high-density, require low mating forces, and can be used on standalone PCB architectures and line replaceable modules (LRM). EPX Series modular rectangular connectors are also resistant to shock and vibration, lightning strikes, EMI, salt spray, and temperature extremes and are rated for a minimum of 100 mating cycles in operating temperatures as low as -65°C and as high as +175°C.
HARTING's har-link Modular Interface Connector System is a compact and robust board-to-cable interface with excellent data transmission properties for high-speed networking and telecommunications applications, and especially those that leverage modern transmission protocols including low-voltage differential signals. The system complies with IEC 61076-4-107 requirements and features compact rectangular modules with dimensions in accordance with IEC 917 and IEEE P 1301 specifications to ensure easy implementation into both metric and imperial systems. It also has a 2.0mm pitch, a vibration-proof locking mechanism, and EMI shielding designed especially for EMI polluted environments, reliably withstands up to 80N of pull force, and supports 2Gb/s per-pair data rates, hot plugging (as required by modern bus systems including CompactPCI, S-bus, and VME), and high-temperature reflow soldering. In addition to single connector solutions, HARTING also provides cable assemblies with shielded or unshielded twisted pairs for high-speed applications such as IEEE 1355, as well as a crimping tool range for terminating male har-link connectors.
Cinch Connectivity Solutions' C-ENX Series EN 4644 modular rectangular connectors for next-generation aerospace applications are slim, modular, and expandable and comprised of an outer protective shell, sealed inserts, machined contacts, and optional backshells, accessories, and assemblies all standardized to EN 4644. The series offers shells optimized for galley, disconnect, and rack and panel applications and made from aluminum, stainless steel, or composite materials. It also offers small and large inserts that position the contacts, prevent electrical shortages, and provide an environmental seal against corrosive fluids. C-ENX pin and socket inserts are easy to install and remove, can be installed in both plug and receptacle shells, are available in high-density layouts, and accept signal, power, data, RF, and fiber contacts. The series is also available with optional ground blocks to meet FAA HIRF requirements, backshells for strain relief or EMI protection, and accessories ranging from tools to spare parts and dust caps. In addition to providing extensive customization and versatility, C-ENX Series connectors support space-saving stacking configurations that don't require any additional space to engage locking mechanisms and reduce rework and complexity by using the same panel cutout for all variations and the same shell cavities for all inserts.
The Panther line of power and hybrid connectors from Positronic provides reliable, high-power connections that ruggedly withstand shock, vibration, UV radiation, salt spray, ingress, and temperature extremes and meet fire, smoke, and toxicity requirements for passenger applications. Designed for use in harsh-environment industrial and transportation applications including battery, rail, earth moving, and aerospace systems, Panther connectors are rated for up to 1,6000V, meet EN45525-2 HL3 (R22/R23) requirements, and offer four levels of mated environmental sealing protection: IP65, IP67, IP68, and IP69K. Panther I (PA) Series connectors are available in free-cable and panel-mount configurations with both power and hybrid power and signal layouts. They also offer both fixed and removable contacts, a jackscrew locking system, power pins rated for up to 45A or 105A, and signal pins rated for up to 5A and support up to 1,000 mating cycles in operating temperatures extending from -55°C to +200°C. Panther II (PB) Series large, touch-safe power connectors are available in free-cable configurations with removable power contacts rated for up to 110A or 230A and a unique, stainless steel locking lever. They are rated for up to 500 mating cycles in operating temperatures extending from -55°C to +160°C. The modularity that Panther connectors provide is enabled by a modular mold tool used to create near-custom single-piece connectors without the custom price tag and with a single part-number and enhanced robustness, unlike frame and module style modular rectangular connectors.
Heilind Electronics stocks HARTING's Han-Eco line of modular rectangular connectors, which offers a range of mechanically robust, environmentally-resistant hoods and housings made from high-performance, extremely lightweight plastic and designed to accept a wide range of Han-Modular modules. Suitable for use in both indoor and outdoor applications, the cost-effective Han-Eco Series features four standard hood and housing sizes that all offer enough space to install more than one module and support easy, secure, and tool-free "Click & Mate" module installation. The Han-Eco A Series has a slim design with a rear mounting option that supports quick and easy installation directly onto switch cabinet walls from within the cabinet. The Han-Eco B Series is the plastic equivalent of the standard Han B Series metal housing. It is available in sizes 6B to 24B, accepts monosblock and, with the help of the Han-Modular hinged frame, modular inserts, and also enables the rear mounting of both types of inserts into bulkhead-mounted housings. The Han-Eco line is also corrosion- and fire-resistant (UL94 V-0) and is intermateable with equivalent Han connectors with metal housings.
TE Connectivity's Heavy-Duty Connectors (HDC) have been providing reliable power, signal, and data connectivity solutions for harsh-environment employment for more than 60 years. Ideal for use in applications including industrial machinery, automation equipment, robotics, railcars, energy distribution and renewable energy systems, construction equipment, and even professional sound and lighting installations, the HDC line offers several different series of heavy-duty modular rectangular connectors with IP65, IP68, or IP69k sealing protection, up to 216 contacts, and current ratings spanning 10A to 200A per insert. These many series address bulkhead-mounting, surface-mounting, cable-to-cable, and through-panel applications and allow users to leverage an extensive variety of housings, hoods, male and female inserts, contacts, and cable fittings to achieve highly customized, space-saving, and cost-effective solutions optimized for the application at hand. Housings made from die-cast aluminum, die-cast zinc, or thermoplastic materials are available with EMI shielding and corrosion protection and support blind mating via guide pins that replace a formal locking system for ease of handling. The line also includes an HDC Docking Frame that offers time- and cost-saving solutions for blind-mating drawer connections. HDC Series connectors are rated for up to 650A, up to 4,000V, and operating temperatures extending from -40°C to +125°C. They also support 100Mb/s data transmission, withstand more than 1,000 hours of salt-spray corrosion testing, and comply with standards and specifications including IEC 664/664A, VDE 0110, VDE 0627, DIN EN 175 301-801, DIN EN 60664-1, and DIN EN 61 984.
Kensington Electronics, Inc. stocks Smiths Interconnect's L Series High-Density Modular Connectors, which allow users to quickly and easily build custom cable-to-panel and rack-and-panel solutions that satisfy their exact application requirements with off-the-shelf components including various frame lengths and styles — ranging from basic frames with two side rails and two end caps to complex versions with half-turn, quick-disconnect jackscrews, metal backshells, plastic hoods, strain relief, and cable clamps — various module lengths and styles capable of supporting custom combinations with a single connector frame, and various fixed and snap-in signal, power, and coaxial contacts. The series also employs Hypertac hyperboloid contacts, which exhibit low insertion and extraction forces in even high-density configurations, as well as excellent immunity to shock and vibration, and deliver high-reliability performance for up to 100,000 mating cycles. Additional features include minimal contact resistance, efficient power consumption, high current ratings up to 200A per contact, outstanding design flexibility, low cost of ownership, a float-mounting option that enables blind mating, and optional compliance with EN45545 standards. The series is ideal for use in harsh-environment defense, industrial, medical, and rail applications with demanding ruggedization and durability requirements, including heavy equipment and machinery, factory automation and test and measurement equipment, rolling stock, and other rail infrastructure.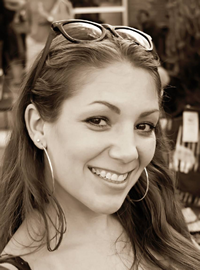 Latest posts by Christine Stieglitz
(see all)