Downhole Connector Products
This week's product roundup highlights some of the most rugged and reliable connectors designed for use in extreme-environment downhole oil and gas applications.
Downhole Connector Products
Mill-Max
offers nine high-temperature, beryllium-nickel spring contacts with operating temperatures that exceed 150°C for employment in applications including: downhole wells and oil exploration, test and burn-in sockets, high-temperature commercial lighting fixtures, like halogen lamps, and medical autoclave steam sterilization devices. The BeNi contacts reliably withstand continuous use at temperatures up to 250°C and periodic use up to 350°C without significant loss of their spring properties, are available assembled into a wide range of standard precision-machined two-piece receptacles (e.g., discrete sockets for PCBs), as well as in various types of socket assemblies (e.g., DIP and SIP), and accept lead-pin diameters spanning 0.015" to 0.082".
BTC Electronics
offers Hermetic Seal Corporation's glass-to-metal sealed electrical bulkheads, which are designed to ruggedly and reliably withstand the world's worst field conditions, both on land and at sea, spanning environmental extremes stretching from the arctic to the equator. Proven effective in severe operating conditions with pressure in excess of 25,000psi and temperatures as high as 204ºC, the series is ideal for use in downhole oil and gas exploration, wireline drilling, measurement-while-drilling, and logging-while-drilling tools and completions. Custom high-pressure, glass-to-metal sealed electrical bulkheads designed to operate in environments with up to 35,000psi of press and temperatures as high as 260ºC are also available.
ITT Cannon
's Ultra-High-Temp Micro-MDM Connectors are qualification tested to withstand continuous operation at 230ºC for 500 hours to meet the demanding environmental and performance requirements of critical cable-to-cable applications in terrestrial and offshore oil and gas exploration equipment. Featuring stainless steel shells, high-reliability micro-twist-pin and socket contacts, high-temperature liquid crystal polymer insulator materials, and high-temperature nickel-plated copper wire with a PTFE jacket per M22759/87, the series is designed in accordance with MIL-DTL-83515 and is rated for 500 mating cycles and operating temperatures spanning -55ºC to 230ºC. The range is also suitable for select applications within the aerospace and defense, transportation, and industrial market sectors.
LEMO
's S and E Series Multi Concentric Contact Connectors are especially designed for applications in which connectors need to allow for a measure of low-speed rotation, making them an ideal solution for petroleum downhole drilling systems, turrets, and other free-twisting equipment. Available in various shell sizes with 4–10 concentric, recessed, and scoop-proof electrical contacts, both series are rated for up to 10,000 rotation cycles and, unlike coaxial and triaxial connectors, are not impedance controlled. E Series connectors also offer IP68 watertight protection, and S series connectors are also available in reduced-shell models without latching features but are not scoop-proof.
PEI-Genesis
is an authorized, value-added distributor for the ATEX- and IECEx-certified Falcon Series connectors from Trolex®. Engineered to provide robust, easily-installable connector solutions for power and data cables in hazardous environments, these explosion-proof, multi-pin, two-stage bayonet coupling connectors feature a rear-loading assembly system for fast mating and unmating with no special tools, enable short-term disconnect with live power during equipment maintenance or replacement, and are highly tolerant of contaminants and debris. Currently available in USB and fiber optic options with aluminum and stainless steel housings in two body shell sizes, ideal applications for the series include: oil and gas, offshore, mining, process plants, and other hazardous industrial applications.
Fischer Connectors
offers a range of high-reliability connector and cable assembly solutions for oil and gas market applications, including: seismic evaluation, drilling, and geophysical equipment. Featuring rugged, shock-resistant, and easy-to-use designs sealed to IP68/69 and/or hermetically sealed for use in vacuum or pressurized environments, the range exhibits extreme resistance to high temperatures and delivers dependable operation that helps prevent costly downtime and accidents. Series within this range include: Core Series original brass high-performance push-pull connectors; UltiMate™ rugged, compact, and lightweight connectors; MiniMax™ miniature, high-density, combination signal and power connectors; and the FiberOptic Series for robust optical performance in extreme environments.
PA&E
combines its patented Kryoflex® polycrystalline ceramic-to-metal sealing technology with explosively welded metals to achieve rugged and reliable hermetically sealed connectors that exhibit excellent electrical characteristics in applications with extreme pressures and temperatures up to and in excess of 20,000psi and 200+°C, including deep-well oil exploration. Custom designs are both common and welcome and can be built to military specifications, and an off-the-shelf option, the HPHT Series, is also available.
JONHON
's ExB Series Hermetically Sealed Explosion-Proof Connectors are approved for use in Zone 1 and Zone 2 hazardous locations and are widely employed in the power transmission and illumination systems of both offshore and petroleum field drilling equipment. Manufactured in accordance with stringent process control procedures to ensure optimal performance in extreme environments, the series features precise dimensional designs and contact arrangements and stainless steel plugs and receptacles that can both be loaded with pins or sockets. It's also rated for 500 cycles and 20–1,000A, and is available with 3–30 positions and solder or crimp terminations.
Amphenol Pcd
's rugged ATEX Zone 2 Field Bus Range for Device Group II, Category 3G applications includes Ethernet, RJ11, and USB switches designed for operation within Zone 2 and Class I, Division 2 hazardous environments as low-power, non-sparking connectors in accordance with EN60079-15. Sealed to protect against shock, dust, and fluids when mated, the range's RJFTVX RJ45 connectors enable Ethernet Class D, Cat 5e connections for 10Base-T, 100Base-Tx, and 1000Base-T networks, and were the first Ethernet connectors approved for use in ATEX Zone 2 oil and petrochemical applications. Its USBFTVX USB connectors feature a MIL-DTL-38999 Series III type tri-start thread coupling mechanism with an anti-decoupling device that provides additional protection against high vibration, and its RJ11FTVX connectors enable the use of standard phone RJ11 and RJ12 connections in ATEX Zone 2 environments.
Recently posted:
[related_posts limit="10″]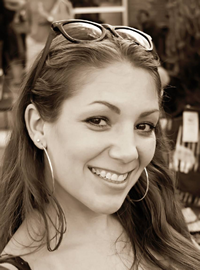 Latest posts by Christine Stieglitz
(see all)