Downhole and Subsea Applications Require Unique Connectors
The main markets for subsea and high-pressure connectors require unique designs that mate when submerged, plus fiber optics and hermetic assemblies.
When designers think about exotic applications, they might think about deep space. However, these are gentle applications compared to the severe environmental requirements for connectors used in downhole and subsea projects, where temperatures can exceed +250°C with pressures that exceed 20,000psi. The main markets for subsea and high-pressure connectors involve vertical seismic profiling (VSP) and borehole cabling for seismic receiver arrays and downhole conditions.
These applications have spawned unique connectors involving contacts that actually are dry (dry-make) when mated submerged (wet-mated), advanced fiber optics, and combination molded/epoxy/glass-sealed assemblies. Underwater-mateable connectors have enabled underwater industries to build modular components for subsea use, allowing subsea systems to be assembled on the seafloor. These connectors typically have two unique areas:
Mating wet-end: This is the part in each connector that removes the water and seals (and isolates) each contact pair after mating. Contacts are usually pin-and-socket, although some versions have both sexes on each side.
Rear and cable termination system: The termination and cable-to-connector area must be pre-done (dry), often with overmolding to ensure pressure-sealing capability.
The same technology is used for commercial (e.g., deep well drilling) and military (e.g., ROV/UUV and manned submersibles) equipment. Connector sales for end use that involves energy applications, such as drilling and seismic, currently are down from levels of just a few years ago, due to lower crude oil commodity prices. Fortunately, military sales normally are more stable due to longer-term funding contracts.
Downhole drilling, whether subsea or land-based, involves continuous data collection (transmission, receiving, sensing, etc.) during operational conditions where vibration and shock are compounded by the high temperature caused by the depth of the well. (The typical geothermal gradient is +25°C/km depth, but in some areas, it is greater.) In spite of recent US production increases, worldwide decline of reserves of easily accessible natural resources coupled with advances in technology still motivate the industry to drill deeper, often in regions with higher geothermal gradients. Temperatures in these hostile wells can exceed +200°C, with pressures greater than 25kpsi. Active cooling is not practical in this harsh environment, and passive cooling techniques are not effective when the heating is not confined to the electronics.
Sensor packaging involves the latest technology. For example, Schlumberger uses composite titanium hermetic housings produced by Pacific Aerospace & Electronics (PA&E). These have selectively located tin with copper molybdenum heat sinks (integrated through special brazing processes) that incorporate connectors assembled via explosive metal-bonding technology (contact pins are conductive copper alloy). The connector subassemblies are then laser-welded into the titanium housings.
Glenair offers its Well-Master 260° Micro-D connectors with +260°C capability that feature unique angled mounting ears for use with cylindrical assemblies such as downhole tools. Connectors have twist-pin contacts that use special alloys and stainless steel housings to meet high temperature requirements. Glenair also offers them as cabled assemblies.
"A serious problem in the underwater technology industry is that unlike most established industrial sectors that have standardized connectors, the underwater industry has virtually no standards for connectors," said Eli Bar-Hai, director at BIRNS Aquamate in Pawtucket, R.I., US. "Even manufacturers making the same type of connector will have differences that make the connectors incompatible. This makes maintenance a nightmare for technicians operating, say, an ROV with cameras, soar, power, thrusters, etc., all made by different manufacturers and using different connectors." He added that BIRNS Aquamate will warranty its connectors when selectively mated with competitors' connectors.
In deep-water applications such as diver communications, drilling controls, UWTV, lights, ROVs, and drilling rig-to-shore equipment connections, connectors often need to be mated/unmated underwater. Special connector design parameters, including oil-filled, special stainless steels, Hypalon rubber, etc., are required. To meet these requirements, SEACON offers its CM2000 Wet-Mate connectors, which have a unique oil-filled mating operation to ensure dry mating of the contacts.
Amphenol Industrial offers its KTK Series for downhole applications. Compatible with similar connectors by Kintec and GE Tensor, it offers high-pressure (bi-directional 20,000psi) and high-temperature 200°C sealed capability. The mating interface has both pin and socket contacts. Plugs are offered with solder cups, pigtailed, or cabled to other connectors including Micro-D.
Marshall Underwater Industries (MUI), which provides connectors that can be mated or un-mated and submerged in a de-energized condition at practically any depth, supplies connectors for both commercial and US/NATO Navy programs. MUI provides improved versions of connectors, originated by Electro Oceanics, that have become de facto industry standards (termed "EO"). A unique feature of the design is a vent hole in the female socket that allows water to be expelled when the connectors are mated. The wiping action of the male pin ensures the electrical connections are made in a dry environment and permits the connectors to be used worldwide.
These connectors are molded out of neoprene rubber with a precise interference fit between the contacts and a rubber-to-rubber interface to ensure waterproof integrity. Besides US and foreign navies, oceanographic research institutions, and underwater equipment manufacturers, interesting applications for MUI connectors include the Trieste II submersible in EPCOT, vehicles in James Bond movies, and the Alvin (with ROV "Jason") from Woods Hole that first sighted the wreckage of the Titanic.
Borehole seismic sensors are usually lowered into place as a string of pre-connected, regularly spaced, intelligent pods with armored jackets. Some borehole applications have sensors permanently attached to monitor data from other nearby downhole activity. A common format uses a seven-conductor cable (Heptcable), long-used by well-loggers. However, this limits data to three-channel analog inputs. To obtain greater information capacity and enable use in deeper sites, optical fiber is growing as the medium of choice. Paulsson Inc., an industry leader in seismic surveying, uses fiber optic geophones for their sensitivity and ability to handle extreme downhole environments.
Testing of downhole and undersea connectors involves procedures and specifications (ASTM, ANSI, EIA, etc.) common to military and aerospace connectors, except for higher temperature and pressure requirements. Most equipment is in accordance with the Association of Well Head Equipment Manufacturers (AWHEM) specification ANSI/API 6A with verification testing per API 6AV1, and ISO 10423-2009 for well head and Christmas tree equipment. Materials used are governed by NACE International (previously the National Association of Corrosion Engineers) standards including ANSI/NACE MR175 (ISO 15156) for selection and qualification of carbon and low-alloy steels.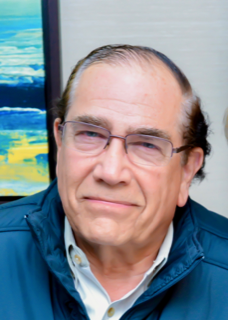 Latest posts by David Shaff
(see all)