Connector Products for Energy Applications
This week's Product Roundup highlights leading connector products for energy applications, including oil and gas exploration and processing, nuclear energy, and alternative energy.
Connector Products for Energy Applications:
Omnetics Connector Corporation
's low-profile Micro-D discrete wired microminiature connectors have a reduced flange height and a lighter-weight form factor compared to standard Micro-D connectors and deliver proven mil-spec performance and reliability that meets or exceeds MIL-DTL-83513 requirements. Designed for high-reliability board-to-wire I/O and wire-to-wire applications, including high-temperature oil and gas equipment, the series exhibits rugged resistance to shock and vibration (50g and 20g for greater than one microsecond with no discontinuities) and is rated for 3A per contact, a minimum of 2,000 mating cycles, and operating temperatures extending from -55°C to 125°C, or up to 200°C with high-temperature epoxy (HTE). Options include passivated stainless steel or electroless-nickel-plated, cadmium-plated, or black-anodized aluminum shells, thermoplastic insulators, fluorosilicone elastomer interfacial seals, six standard pin counts with 9–37 gold-over-nickel-plated copper alloy contacts, and a variety of termination, hardware, and wiring options.
Fischer Connectors
' Fischer FiberOptic Series connectors deliver robust optical performance in a wide range of extreme-environment energy applications, ranging from oil and gas to nuclear and green energy technologies. The circular, push-pull connectors enable easy, single-handed mating and unmating, offer one to four fibers and hybrid copper configurations, perform exceedingly well under extreme conditions — providing IP68 protection when mated and IP67 protection when unmated, and have a removable mono-block mate adapter for easy ferrule access and field cleaning. They also deliver stable, high-quality optical performance with low back reflection, single-mode (APC/UPC) and multi-mode (UPC) optical fibers, APC and UPC polishing, and 1,000-cycle durability, and are available as complete cable assembly solutions to maximize performance and time savings.
LEMO
's remote-handling N Connectors for hostile nuclear environment applications, including hot cells and closed-circuit televisions, offer excellent resistance to high temperatures, high voltage, shock, ingress, EMI, and radiation. They have radiation-resistant stainless steel shells, PEEK inserts, and EPDM seals, robotic-friendly configurations, pre-entry alignment and visual mating indication features, and a lever option for lower power manipulators. The rugged, push-pull, self-latching shells are available in four sizes with multiple hybrid insert configurations that combine power, control signals, and coax to reduce the number of required connections and with solder, crimp, or print contacts. The range is rated for IP66 protection, outer cable diameters ranging from 7.5mm to 28.5mm, and operating temperatures extending from -55°C to 200°C, and available configurations include 2–64 multipole contacts, 2–6 thermocouple contacts, 50Ω and 75Ω coaxial and triaxial contacts, and mixed configurations with 1–14 coaxial contact, 1–21 high-voltage contacts, 1–14 fiber optic contacts, and 1–14 fluidic contacts.
BTC Electronics
offers Hermetic Seal Corporation's glass-to-metal sealed electrical bulkheads, which are designed to withstand the severe operating conditions commonly encountered in downhole oil and gas exploration, including pressure in excess of 25,000psi and temperatures as high as 204°C (400°F). Commonly used in in wire-line, measurement-while-drilling, and logging-while-drilling tools and completions, the range is rugged enough to withstand the worst handling conditions in the field, both on land and at sea, spanning the arctic to the equator. Custom designs capable of meeting pressure and temperature requirements up to 35,000psi at 260°C (500°F) are also available.
Materion
's Alloy 3, a copper-nickel-beryllium alloy, provides good strength with high electrical and thermal conductivity, good resistance to stress relaxation, and good elevated temperature strength. It is engineered to deliver excellent performance in the energy, automotive, telecom, and appliance industries, and is especially well suited for use in long-reach power and signal cables employed in offshore oil and gas operations. Alloy 3 strip product provide very high electrical conductivity, which makes it well suited for switches and relays, and Alloy 3 plate offers high thermal conductivity and is an excellent material for metal die casting, injection molding, and blow molding. Materion's Alloy 3 products (i.e., strip, rod and bar, plate, tube, wire, and forgings and extrusions) also adhere to several industry specifications and standards, including ASTM B 441, 534, 888, and 938, SAE J461 and 463, RWMA Class 3, EN 1652, 1654, 12163, 12165, 12166, 12167, 12420, and 14436, and MIL-C-81021.
NorComp
's M8 Series M8 connectors provide reliable performance in alternative energy applications, including the UV light sensors in solar energy installations. The series features fully shielded nickel-plated-brass metal shells, IP67 sealing, UL 94 V-0 black PBT insulators, and 3–6 non-removable, gold-plated copper alloy/brass male contacts or phosphor bronze/brass female contacts, and exhibits rugged resistance to shock and vibration. Options include cable-mount and panel-mount configurations rated for 3–5A, 60–125V, 28–24AWG, and operating temperatures extending from -40°C to +85°C, compliant with RoHS-2 requirements, and available as loose pieces or pre-made M8 cables with optional dust caps. In addition to solar energy applications, the series is also ideal for use in medical devices, ruggedized data loggers and sensors, electronic gauges and metering equipment, avionics systems, and marine electronics.
Air Electro, Inc.
is a franchised, value-added distributor for SOURIAU's MIL-DTL-26482 Series I and II connectors and their commercial equivalents, SOURIAU's 851 Series, both of which provide high-reliability electrical connections in a wide range of critical harsh-environment applications, including oil and gas equipment, civil and military aircraft, robotics and machine tools, military communications systems, off-road vehicles, and industrial equipment. These compact and lightweight circular connectors have a quick-disconnect bayonet coupling system with high-strength aluminum coupling rings, rugged stainless steel bayonet pins, and a one-third-turn coupling mechanism that eases and hastens installation and provides both audible and tactile confirmation of proper mating, and are available with 2–61 power supply, signal, or combined power and signal contacts to reduce system complexity and minimize component and installation costs. They are designed to withstand climatic ingress and exposure to salt spray or corrosive atmospheres for 500 hours, are rated for 500 mating and unmating cycles and operating temperatures extending from -55°C to +125°C, and are compliant with RoHS, REACH, and UL94 HB standards. Additional series options include a wide range of body styles, back fittings, terminations, and plating materials, IP and hermetic seals, thermocouple crimp contacts, and keying and polarization features. Air Electro maintains a large inventory of the various series components and can build the full breadth within 48 hours.
Amphenol Pcd
's rugged ATEX Zone 2 Field Bus Range for Device Group II, Category 3G oil and petrochemical applications includes Ethernet, RJ11, and USB switches that may be operated within Zone 2 and Class I, Division 2 hazardous environments as low-power, non-sparking connectors in accordance with EN60079-15. The range exhibits rugged resistance against shock and vibration, delivers IP68 protection against dust and fluid ingress when mated, and is rated for operating temperatures extending from -40°C to +60°C. Options include RJFTVX RJ45 connectors, which enable Ethernet Class D, Cat 5e connections for 10Base-T, 100Base-Tx, and 1000Base-T networks and were the first Ethernet connectors approved for use in ATEX Zone 2 oil and petrochemical applications; USBFTVX USB connectors, which feature a MIL-DTL-38999-Series-III-type tri-start thread coupling mechanism with an anti-decoupling device that provides additional protection against high vibration; and RJ11FTVX connectors, which enable the use of standard phone RJ11 and RJ12 connections in ATEX Zone 2 environments.
Kensington Electronics, Inc.
stocks Stäubli's field-proven MC4 plug connectors, which reduce operational and maintenance costs in harsh-environment alternative energy applications, including photovoltaic batteries and inverters, by providing extremely safe, efficient, and long-lifetime performance. The series features a snap-in locking mechanism that can only be released with a tool to prevent unintentional disconnections and proven MULTILAM contact technology, which exhibits constant spring pressure for consistently low contact resistance and rugged resistance against extreme temperature, vibration, and shock for high stability. The range is available for assembly with cross-sections up to 10mm2 and is also available with ready-made or custom leads.
Schleuniger
's JacketStrip 8400 stripping machine automatically strips jackets or insulation from wire and cable ranging from easy-processing thin round cables with soft, flexible insulation materials to thick power cables with tough insulation materials and an outer diameter of up to 26mm (1"), which are generally much more challenging to process. The versatile machine features a rotary incision head with four-blade technology that negates the need for blade changes, performs extremely precise full strips, partial strips, and window strips up to 200mm (7.87") in length, and offers multiple adjustable processing parameters to ideally suit a broad range of application demands. It also offers simple operation, high-repeatability, short cycle times, and a good return on investment.
Heilind Electronics
stocks HARTING's Han® Ex, Class I Division II Connector Series for energy industry applications including power generation, alternative energy systems, oil and gas exploration, petrochemical processing, mining operations, and fuel storage sites. The series features housings that are made from a special alloy designed to withstand pulverized methane-coal dust atmospheres and are colored blue to indicate use in potentially hazardous locations. It is available in various hood and housing sizes with 3–24 contacts and IP65 or IP67 protection when mated and is capable of supplying up to 90V and 16A. The series is also available with various termination technologies, including traditional crimp and screw varieties and HARTING's patented Han-Quick Lock® technology, which enables easy, time-saving assembly without any special tools. Additional features include metal locking levers that require tools to open to prevent unintentional disconnection in explosive atmospheres, improved vibration resistance and safety features, and high-density contact inserts for critical space savings.
Amphenol ICC
's BarKlip® BK100 I/O connector provides a convenient method of distributing up to 100A per contact between busbars, cables, and circuit boards in applications including AC/DC pluggable power supplies, networking equipment, switches, servers, storage, and hyperscale computing architectures utilized in IoT-enabled alternative energy applications. It features 12 fully independent, cantilevered, silver-plated copper alloy conducting beams, which provide a true compliant spring that adjusts to variations in busbar alignment and surface finish, and an ultrasonically welded connection between the wire and contact, which increases the efficiency and reliability of current transition. The cable connects with a system rack bar and a 6.00mm-thick copper bar to achieve a direct pluggable connection to an uninsulated busbar and generates very low energy loss with a maximum resistance of only 0.2mΩ per port. It also has a wide operating temperature range extending from -40°C to 125°C, is blind-mating compatible, meets JEDEC JS709 low-halogen requirements, accepts 10–4 AWG wire, and supports several different combinations of equal cross-section area (e.g., up to four 8AWG wires) for a wide range of power distribution requirements.
JAE
's DW Series high-current connectors are ideal for use in electric power units, power conditioners, semiconductor manufacturing equipment, and battery storage systems, like the lithium ion batteries used for power supply and storage in green energy applications including solar power generation systems. The UL-approved series has signal contacts designed to check the condition of battery cells and identify variations in electrical accumulation, which can reduce manufacturing work time, and is available in four variations (DW1, DW2, DW3, and DW4): three rack-and-panel configurations with two power contacts and 20 or 24 signal contacts and a single-pin board-to-cable configuration especially designed for small-scale storage applications. DW Series connectors are rated for 600V (power) and 100V (signal) and are available with current ratings ranging from 100–500A (power) and 2A (signal). Operating temperatures extend from -40°C to +115°C, depending on the variation, and each is rated for 100-cycle durability, save for the DW1 variation, which is rated for 20-cycle durability.
Newark element14
stocks TE Connectivity's HCM Series modular, heavy-duty, cable-to-cable connector system for high-reliability performance in harsh-environment applications including renewable energy, energy distribution, automation machinery, robotics, rail, construction equipment, and professional lighting and sound systems. The rectangular, multi-position pin and socket connectors are comprised of four components: base, hood, and male and female modular inserts, are available with aluminum die-case or thermoplastic housings in several sizes, are rated for up to 350A per contact, are blind mating compatible, and offer hybrid power and signal capabilities. Additional options include sealing, EMI shielding, corrosion protection, and RoHS compliance.
Siemon
's M12 D-Coded Cable Assemblies for Ethernet and PROFINET industrial networks provide compact, robust, and reliable connections in harsh-environment applications including industrial automation equipment and switch, sensor, and control systems. The robust 26AWG cordsets combine a specially designed polyurethane (PUR) cable jacket with 360° shielding and an overmolded connector to provide IP67 ingress protection and protection from other common industrial elements, including EMI, chemicals, UV radiation, shock, vibration, and other mechanical stress. The assemblies are available with straight, angled, and RJ45 connector options, are rated for 100 plug insertion cycles and operating temperatures spanning -10°C to 75°C, and meet several industry specifications, including ANSI/TIA-568-C.2 Category 5e, ISO/IEC 11801 Ed 2.2 Category 5e, UL 1863 and CSA-C22.2 No 182.4, IEC 61076-2-101, RoHS, and UL94 V-0.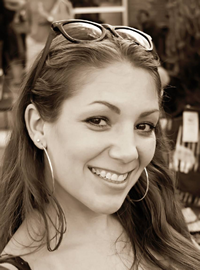 Latest posts by Christine Stieglitz
(see all)