Connector and Cable Companies Converge at AUVSI XPONENTIAL 2017
AUVSI XPONENTIAL 2017, the largest trade exhibition and conference for the unmanned systems and robotics industry, will take place in Dallas May 8 – 11, and is expected to welcome more than 7,000 industry leaders and professionals from more than 55 countries. Organized by the Association for Unmanned Vehicle Systems International (AUVSI), the world's largest nonprofit organization dedicated to the advancement of unmanned systems and robotics, the 2017 exhibit hall will feature more than 600 cutting-edge companies from 20+ industries in countries all over the world, while the conference program will offer more than 200 educational sessions designed to provide attendees with the latest information about the future of unmanned systems policy, regulations, and technology.
Several leading connector and cable suppliers, including: LEMO, Samtec, Omnetics, Fischer Connectors, Nicomatic, TE Connectivity, AirBorn, and New England Wire Technologies, will be onsite to promote enabling technologies critical to the successful development of next-generation unmanned vehicle and robotics applications.
LEMO

Exhibiting at booth #2641, LEMO will showcase several solutions for unmanned systems, including its compact, lightweight, and watertight T Series connectors, which, in addition to being one of the company's smallest connector offerings, feature a special construction with an inner-sleeve and extra sealing for IP68 water protection. Available in 2 – 32 contact configurations, T Series connectors feature a push-pull self-latching system, a mechanical key with multiple keys to avoid cross-mating, and full 360° EMC shielding.
LEMO will also promote i
ts well-established M Series connectors, which are widely employed in avionics, aerospace, military, security, motorsport, robotics, and other heavy-duty applications. These lightweight, triple-start, ratchet coupling COTS connectors have the same number of pins as standard MIL 38999 products, but are smaller in size.
The company's newest connector, the Anglissimo™ elbow plug, which prevents cable clutter by adjusting and positioning the connector in an efficient way, will also be on display as a working booth demonstration. Anglissimo connectors can be orientated into any of eight different cable exit angles during assembly and remain securely positioned once oriented.
Visitors to LEMO's booth can also learn more about its HALO LED push-pull metal connectors, which include an illuminated LED flange that displays connection status, providing users with immediate visual confirmation that the connector is securely connected and powered up. Additionally, as part of the Intelligent Active Connector (IAC™) program, these connectors include an electronic chip that offers additional features, such as unique connector identification, counting, safety, and security options.
Samtec
Exhibiting at booth #1941, Samtec will showcase its full range of interconnect solutions, including Tiger Eye™ High Reliability Board-to-Board and Rugged Micro connectors.
Available in three pitches (0.8mm, 1.27mm, and 2mm), Samtec's micro rugged Tiger Eye high-reliability board-to-board contact system features multi-finger BeCu contacts for the best combination of mechanical and electrical properties, surface mount and through-hole terminations and vertical and right angle orientations for design flexibility, and friction latching, weld tab, and locking clip options for enhanced ruggedness in high-cycle applications. The product family includes more than 19 series that offer both standard and cost-saving designs ideally suited to a range of applications.
Samtec will also promote its range of rugged board-to-board micro pitch interconnects with high-reliability Tiger Eye and rugged Edge Rate® contact systems, which are also designed to withstand high shock and vibration in high-cycle applications. Currently comprised of six series, this product family offers integral ground and power plane
interconnects with increased contact wipe and insertion depth for rugged use, as well as self-mating interconnects with mating and unmating forces that are four to six times greater than typical micro pitch connectors.
Omnetics
Exhibiting at boot
h #830, Omnetics will showcase selections from its complete line of nano, micro, and hybrid connectors, as well as its line of wire harness and cable assembly solutions. These mil-spec miniature and ultraminiature solutions increase the number of contacts for compact circuitry in applications that need to both withstand harsh environments and support high data rate signal integrity.
Fischer Connectors
Exhibiting at booth #2824, Fischer Connectors will showcase its new MiniMax™ Series miniature, lightweight, ultra-dense power and signal connectors for space-constrained applications including unmanned vehicles, instrumentation, test equip
ment, and military use. The series offers 2 – 24 contacts, 5,000 mating cycles, is tested to match most data transfer protocols, can be sealed to IP68, and is available pre-cabled. Fischer will also promote its Rugged Flash Drive, which is available with its UltiMate™ and MiniMax receptacles and is designed for the safe storage of data in harsh environments.
Nicomatic
Exhibiting at booth #1739, Nicomatic will showcase two high-reliability, mil-spec connector series. Designed to meet or exceed electrical and mechanical performance requirements for the MIL-DTL-55302F and BS-9525-F0033 standards, its CMM Micro Connectors offer more than 20 million arra
ngements of high-power, high-frequency, and low-frequency contacts in the same connector, in addition to delivery within one week. Constructed of PPS material, which can withstand temperatures up to 260°C, is oxygen-free, and is resistant to solvent, radiation, and humidity absorption, the high-reliability series features a 2mm pitch and a grid layout that offers weight and space savings.
The company will also promote its DMM Micro-D Mix connectors, which meet or exceed MIL-DTL-83513G performances and enable more than two million configurations with short lead times. These low-profile connectors have a 2mm pitch, a grid layout, a small footprint, and one- or two-piece backshells that maintain space savings while providing electromagnetic and mechanical protection. The highly reliable series is constructed of a PPS insulator with an aluminum alloy shell that can withstand harsh environments and temperatures spanning -55°C to 125°C.
TE Connectivity

Exhibiting at booth #1818, TE Connectivity will showcase its next-generation DEUTSCH ACT MIL-DTL-38999 Series III Composite Connectors. These miniature circular high-density connectors feature composite shells that are up to 40% lighter than aluminum shells and up to 70% lighter than stainless steel, as well as EMI protection, self-locking threaded couplings, and 1,500 mating cycles.
The company will also promote its ruggedized Raychem Cat 6A cable, which delivers 10Gb/s high-speed data transmission in harsh commercial and military applications, is available in 24 and 26AWG for size and weight critical applications, and is compatible with most high-speed 38999, ARINC connectors.
AirBorn
Exhibiting at booth #2148, AirBorn will showcase its high-reliability connector and cable assembly solutions for military, defense, and aerospace applications.
New England Wire Technologies

Exhibiting at booth #1222, New England Wire Technologies will showcase its portfolio of advanced wire and cable solutions for the unmanned vehicle and robotics markets, all of which are deigned to suit individual application demands and offer short lead times.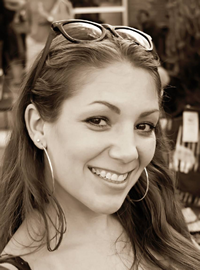 Latest posts by Christine Stieglitz
(see all)