Card Edge Connector Roundup
Card edge connectors can deliver the high-speed, high-bandwidth, and high-reliability performance that today's medical devices demand in miniature, environmentally robust, and low-cost form factors with wide-ranging customization capabilities, and are frequently employed in applications ranging from patient monitoring machinery to life-saving devices like defibrillators.
Check out this week's product roundup for information about some of the industry's latest and greatest card edge connector solutions for medical and other high-speed, high-reliability applications.
Amphenol FCI
's High Power Card Edge (HPCE®) connectors utilize reliable and cost-effective stamped-and-formed power contact technology and feature a compact, low profile package with a height of 7.5mm for maximized airflow. Designed for demanding applications that require high linear current density and low power loss, the series is available in vertical, right angle, and straddle mount options with highly configurable power and signal contacts, and is rated for 9A per power contact beam without exceeding a 30°C temperature rise in still air. The compact, single-piece assemblies also feature a robust housing with touch-proof safety features and polarization to ensure proper mating. Free samples are available upon request.
AirBorn
's R-Series® SMT Card Edge Connectors have delivered consistent performance in mission-critical applications, including the space shuttle and Mars rover programs, for more than 30 years. Qualified to MIL-DTL-55302, the field-proven series enables the tight spacing of board-level components for space and cost savings, features mating pins with four points of contact for enhanced resistance to harsh environments and high vibration, and offers a vast array of termination, configuration, mounting, and hardware options, including straight and right angle orientations with 2–6 rows, 10–604 contacts, and through-hole, compliant pin, press-fit, surface mount, crimped wire, and solder cup terminations.
Mouser
carries TE Connectivity's M.2 Next-Generation Form Factor (NGFF) Connectors, which were designed to meet both current and future needs for smaller, lighter, and thinner solutions across a variety of markets. Featuring a 0.5mm pitch and 67 positions, the series offers 15% height savings over PCI Express Mini Card connectors and takes up 20% less PCB space. It also accepts both single- and double-sided modules, ensures proper mating with several keying options, and supports enhanced data rates, including PCI Express 3.0, SATA 3.0, and USB 3.0, as well as multiple function add-in cards and modules, including: WiFi, Bluetooth, Near-Field Communication, and others.
Samtec
's edge card connector systems are available in a wide variety of pitches, stack heights, orientations, and design applications. Pitch heights span 0.50–2.0mm and orientation options include: vertical, right angle, edge mount, pass-through, and signal/power combos. High-speed products incorporate the Edge Rate® contact system, which reduces broadside coupling and crosstalk, and are available with optional weld tabs, locks, and latches and press-fit tails, as well as in a new differential pair design. Other options include designs that compensate for misalignment on the X-Y axes, a justification spring that allows for standard mating card PCB tolerances, PCIe Gen 3 and Gen 4 compliance, and a low-profile SMT PCIe socket that's 8mm tall with identical insertion depth and contact wipe. Pin counts are available with up to 200 total I/Os and sockets support two PCB thicknesses: 0.062" and 0.093".
BTC Electronics
offers Glenair's MWEB Series Edge Board Connectors. Designed to provide reliable, ruggedized alternatives to commercial board connectors in motherboard-to-daughtercard applications, these high-density backplane connectors feature rugged aluminum shells, twist pin contacts, and a minimal 0.05" (1.27mm) pitch, and meet the requirements of MIL-DTL-55302/120 through /123. The series is available in four styles: surface mount card edge for daughtercards, vertical through-hole for motherboards, right angle through-hole for daughtercards, and prewired cable connectors with 128 or 184 (2 x 92) contacts.
TE Connectivity
's new MULTI-BEAM card edge connectors deliver outstanding signal density, connectivity tolerance, and performance in a scalable, modular design with a 1mm signal pitch that provides up to 30% space savings and a 7.26mm power contact pitch that provides up to 60% space savings over comparable solutions currently on the market. Rated for up to 43A per power contact, 2A per signal contact, and a maximum of 200 mating cycles, the series is available in vertical, right angle, and straddle orientations, supports two PCB thicknesses: 1.57 and 2.36mm, and is ideal for use in data center, telecom, industrial automation, and power system applications.
ERNI
's PCIe edge card connectors support Gen 1, 2, and 3 PCIe applications with a versatile right angle configuration ideal for achieving space savings in applications where low clearance above the PCB prohibits the use of vertical configurations. Available in standard PCIe pin counts spanning X1 to the new X24 (230pols), the platform supports 85 and 100Ω applications and is capable of through-hole reflow processing for ease of manufacturing with 2.54 and 3.16mm terminal lengths. PCIe module to host board height separations include 5.85, 11.18, and 16.69mm, and plating options include gold flash or 30μin.
Recently posted:
[related_posts limit="10″]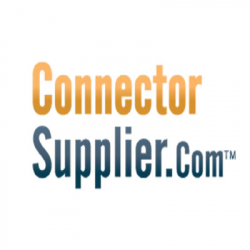 Latest posts by Connector Supplier
(see all)