The Business Environment is Strong, Connector Prices are Excellent
When Bishop & Associates asked you how things are going, you said things are just fine. Our latest outlook for the industry is accordingly bright.
If you want to know what the outlook is like for the connector industry, just ask. That's one way Bishop & Associates measures the expectations of an industry that continues to expand as the world increasingly relies on electronics.
Price Analysis
Industry personnel were asked, "In your opinion, what happened to connector prices in the past six months, and what will happen during the next six months?" In its November price analysis, Bishop measured the Price Index at 3.333 and estimates that it will be 3.564 six months from now.
The results of the November survey are shown in the following table:
Change in Connector Prices
A price index above 3.000 means industry personnel believe prices either have or will increase.
Methodology: 5 = Increase a Lot; 4 = Increase a Little; 3 = Stay the Same; 2 = Decline a Little; 1 = Decline a Lot
The following table displays the distribution of responses on the question of prices.
Distribution of Responses
Lead Times
Industry personnel were asked, "In your opinion, is lead time increasing, staying the same, or decreasing now and six months from now?"
The following table provides the survey results, including distribution of responses:
Order Lead Times on Connectors
Lead times are averaging  5.9 weeks now, and are forecast to be up to 6.1 weeks six months from now.
Twice a year, Bishop & Associates publishes a new connector industry forecast by region and market sector. For more information the latest forecast for the electronic connector industry click here.
No part of this article may be used without the permission of Bishop & Associates Inc. 
Bishop & Associates has published the Connector Industry Forecast, a review of total world connector sales in 2017 with a comprehensive analysis by region and market sector of connector sales for 2017 and projected sales through 2022. Click here for more information.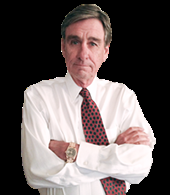 Latest posts by Ron Bishop
(see all)