Autonomous Tractors Take the Farmer Out of the Fields
New partially and fully autonomous tractors and agricultural equipment leverage the evolution of connected automotive technologies to bring e-mobility to the farm.
As engineers race to fulfill OEMs' desire to be amongst the first to have driverless cars hit the highway, the advanced electronics contributing to these innovations are making their way into other modes of transport. Automation, electrification, and connected technologies borrowed from proven industrial, automotive, and transportation applications are increasingly making their way into agricultural and off-road vehicles and have even led to the development of farmer-less, autonomous tractors.
Cutting-edge connectivity technologies are already transforming agriculture. Sensor-enabled irrigation systems respond to real-time field conditions; camera-equipped drones use artificial intelligence to identify weeds and pests; connected scales send crop weight and volume data to storage monitoring systems to track capacity; and sensors in these facilities measure humidity to maintain optimal conditions for harvested products. The Industrial Internet of Things (IIoT) has officially extended to include farming operations.
The next step will be to take the farmer out of the field. In the years to come, intelligent, electric, and autonomous tractors are expected to take over field prep, scouting, planting, crop management, and harvesting activities for many crops. The global farm equipment market is projected to grow at a CAGR of 5.3% between 2018 and 2025, at which point it's expected to reach a market volume of $143 billion. Tractors by far represent the biggest share of global agricultural equipment sales — accounting for more than 30% of the market volume — followed by harvesters. The new fleet of smart tractors both actively in development and ready to roll out into fields will join a host of small robotic farming applications already bringing new efficiencies to food production.
The 2020 Farm Progress Show will feature a fully autonomous tractor for the first time. The Dot Power Platform powered by Raven Autonomyis a driverless tractor that can be joined with tillage, spraying, and application tools; a planter unit is in development. This tractor operates at Level 5 in the Five Levels of Autonomous Vehicles scale. Numerous other highly autonomous tractors (Level 4 and Level 5) are in development, and tractors with operator-assisted autonomy (Level 3) features are in use now, providing farmers with supportive functionality including steering assist and GPS-enabled field guidance.
Other autonomous tractors in development include John Deere's Autonomous Electric Tractor and the Case IH Autonomous Concept Vehicle, which debuted in 2016. Several tractors in Case IH's Magnum AFS Connect Series now feature connectivity concepts that originated in the autonomous concept vehicle, including innovative display features, a new guidance system in 2020, and other Advanced Farming Systems (AFS) Connect technologies, which allow operators to remotely monitor and manage field operations with the help of data collection. A remote-controlled tractor by Valtra and Elisa also launched in 2020. This small tractor is controlled remotely with the help of a host of cameras and 5G connectivity.
"As agriculture is modernized, we see more and more opportunities to work with customers that are applying the same technology to this industry as we have seen in others. From communication to electrification, we're seeing new interests and demands for ERNI connectors to deliver power and signal for our agricultural customers," said Bill Knable, president, ERNI Americas.
The connectivity products being used to enable autonomous tractors, including sensors, connectors, specialty cables, and LiDAR systems, are being borrowed from proven designs in automotive and transportation applications, and in smart farming technologies such as drones.
Connector companies such as Rosenberger are working closely with tractor companies to bring advanced connectivity products from the automotive and transportation markets into agricultural equipment and develop new products designed to address the harsh-environment operating conditions unique to farm equipment. "It's a natural transition for our products, which are designed for the automotive standards, to also be applicable in the agricultural field," said Michael Gordon, sales manager with Rosenberger of North America. "Our sealed FAKRA, HMTD, HSD, and HFM products are all in production on many agricultural vehicles right now. Camera applications are also growing exponentially; one tractor has 40 cameras on it. We supply the assembled cables directly to the tractor manufacturer. We are also currently working with a few tractor companies to implement our high-voltage connectors."
Prices for sensors are becoming more competitive as these components evolve and more players become involved, and overall connectivity packages are moving into a range that will make autonomous tractors more appealing to cost-conscious farmers. Other factors that will enable the widespread adoption of autonomous tractors and farm vehicles include the expansion of 5G and the rural connectivity needed for full participation in IIoT networks.
In agricultural applications, sensors can be used to evaluate moisture levels in the air, soil, and harvested crops; monitor fertilizer and water use; and track where and how much time each piece of machinery has been working.
Farmer-driven tractors equipped with smart technologies are already working fields around the world, using sensor networks, AI-driven monitors, onboard controllers, and other advanced embedded technologies to drastically increase efficiency and productivity. These tractors can measure and place seeds, fertilizer, or pesticides with greater precision, evaluate crop health, and transmit information about fuel levels and required equipment maintenance to smartphone apps or computers. Several can also manage some driving functions without the farmer's direct intervention.
ITT Cannon's Modular APD interface is a rugged, thermoplastic plate that streamlines complex assemblies of interconnects and makes it easy for operators to install, reconfigure, and connect and disconnect vehicle applications. It is designed to be compatible with the APD Connector Series, a range of plastic harsh environment connectors based on ISO 15170. These color-coded and keyed connectors are sealed to IP67/69 and available in high-power and high-voltage variants.
Many automated processes are being added as assist functions in advanced tractors, enabling farmers to concentrate on field applications while the tractor handles basic motion operations. TE Connectivity's new AXISENSE-G dynamic tilt sensor uses gyroscope compensation with MEMS sensing elements to deliver information to controls used to stabilize the vehicle on uneven ground. This provides critical tip-over protection to the tractor and operator, as well as driver comfort functions such as tool area and seat leveling. The sensor also features a USB output and CANJ1939 cable connection and is ruggedized against harsh environments.
ISOBUS Update on the Horizon
Cables and connectors used in many tractor applications are guided by the ISOBUS ISO11783 standard for Tractors and Machinery for Agriculture and Forestry — Serial Control and Communications Data Network. The primary goal behind ISOBUS is plug-and-play connectivity with any tractor-terminal implement combination, while ensuring full compatibility of data transfer between the mobile systems and the office software used on the farm. This standard also applies to other connectivity products and devices controlled by a working set master module, which is linked to Ethernet cables using four-pin DEUTSCH connectors. ISO11783 is based on the SAE J1939 automotive protocol and is also used in forestry operations. It allows one nine-pin circular connector interface to be used in tractors for displays, farm management software modules, and farming implements. A major update to this standard is expected in 2021.
The physical layer specifies twisted and unshielded quad-cables with four wires. The different connectors that are used can be defined as:
Bus Extension Connectors: These connectors provide an extension for implement buses and tractors.
Breakaway Connectors: These connectors are mounted at the rear of a tractor to connect implements to the tractor and its electronic control unit (ECU).
Diagnostic Connectors: These connectors are used to connect diagnostic tools to tractors.
Amphenol Industrial Operations offers IBIC Isobus Implement Cable Connectors designed for harsh-environment agriculture, forestry, and transportation applications. These connectors and cable assemblies are used to connect tractors to separate implements, such as planters, balers, plows, or sprayers, and are designed to attach quickly and securely out in the field. They are also available with overmolded, jacketed, and corrugated cables for added security.
binder's M12-DT cordset reimagines the binder M12-A cordset for the agricultural market, using a DEUTSCH-style rectangular connector with a silicone rubber seal to provide IP68 protection against the harsh environment conditions of field work. The M12-DT cordset has four contacts, a current rating of 4A, and a 230V voltage rating. "This product is being adopted to the agricultural segment and eMobility market. Tractors are a major part of smart farming, and this style of connectors is providing the connectivity between data and horsepower," said Joe Amato, director of sales and business development at Binder.
Stewart Connector's M12 A-Code Series connectors are designed for use in industrial automation, outdoor, measurement and control, and agricultural equipment, where they are used to establish secure sensor, DC power, and 1GbE connections. The series also offers keyed interfaces to ensure proper mating, IP67 sealing to ensure reliable operation in harsh outdoor environments, and IDC and solder terminations for fast and secure in-field installations.
Trends such as global population growth and climate change are putting more pressure on food producers around the world. Electronic solutions including smart tractors, combines, and harvesters that can accurately analyze and act upon field data to maximize soil structure, growth, productivity, and efficiency can make enormous strides toward solving global food production challenges but will make farmers increasingly dependent on a variety of densely interconnected, AI-enabled, autonomous tractors and farming equipment.
Tractors that are smarter, more efficient, and much more interconnected than even recent generations are already assisting farmers around the world, and fully autonomous tractors that free up farmers for other tasks entirely will soon follow suit. A major update to the ISOBUS standard is coming in 2021 that will address refinements to high-speed connectivity and help hasten the arrival of autonomous vehicles in agricultural fields. Connector Supplier will follow the development of High-Speed ISOBUS in 2021.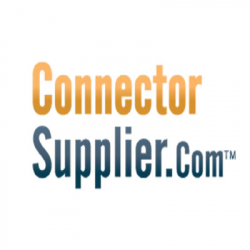 Latest posts by Connector Supplier
(see all)