Amphenol Low-Profile Hybrid XLR Connector
Amphenol Low-Profile Hybrid XLR Connector

Amphenol's new low-profile hybrid XLR connector has reduced its pitch from 27mm (1.062") to 23mm (0.905"), while reducing connector height from 30mm (1.181") to 25.3mm (0.996"). Utilizing the industry standard A-Type panel cutout, it allows standard XLR connectors to be mounted using the same metal work tooling.
The expansion of the product portfolio includes the low-profile C-Type XLR connector in six-, nine-, and 10-pole configurations. The combination XLR receptacle and 6.35mm (1/4") jack connector can be utilized for mono or stereo applications with the option of switching stereo and ground contacts. The new products are available with gold-plated horizontal or vertical printed circuit board contacts with chassis grounding to the front panel via the mounting screws. The XLR receptacle is available with or without a latch (retention spring).
Typical applications include microphone pre-amplifiers, speakers, studio monitors, power amplifiers, and audio interface devices. The hybrid connector meets the increasing demand for reducing valuable printed circuit board space.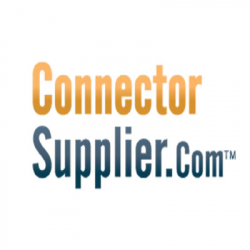 Latest posts by Connector Supplier
(see all)