Amphenol Mezzanine Group Introduces New Landscape for Mezzanine Connectors
Amphenol Mezzanine Group Introduces New Landscape for Mezzanine Connectors
Amphenol Mezzanine Product group, a global leader in high-density and high-speed interconnects technologies, has added a new connector to its Mezzanine product portfolio. The Chameleon is a high-speed/high-density array for telecom/datacom, medical imaging, industrial control, test, and other applications that require single-ended, differential, and/or power connections.
Chameleon is a highly adaptable connector. It sets a new standard for array products with industry-leading flexibility, performance, and density in board-to-board applications. With stack heights from 6mm to 15mm in 1mm increments, 40 to 500+ pin counts, and 16 to 160 pair counts, Chameleon can adapt to any design. In most board-to-board applications, a mix of signals is transmitted between PCBs. This typically requires multiple connectors or open pin-field connectors best suited for single-ended applications.
With Chameleon, there is no compromise, as it has individual contacts designed for optimum single-ended, differential, and power performance. These contacts can be configured within the connector according to the customer's signaling requirements. Utilizing contacts optimized for high-speed differential and single-ended signaling, Chameleon delivers a new level of performance unlike any other platform connector on the market today. With speeds up to 25Gb/s+, Chameleon meets the demand for faster, smaller, and more compact application requirements. Insertion loss for the 6mm is 0.4dB and for 15mm is 1dB.
With PCB real estate at a premium, room for connectors is scarce. Chameleon provides better contact density than any of the array products on the market today for board-to-board applications. This is due to intensive design effort between mechanical and SI engineers on contact geometry and pitch, as well as the use of patented dielectric materials. This unmatched density (0.07cm2/pr) still yields superior SI performance while offering the benefit of increased miniaturization.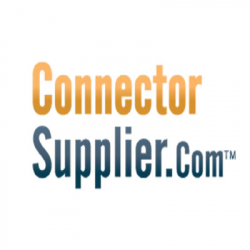 Latest posts by Connector Supplier
(see all)