2021 Top 10 Connector Manufacturers: Website Usablility
In this fifth and final article, Connector Supplier reveals the 2021 Top 10 connector manufacturers ranked for customer satisfaction in overall website usability.
Bishop & Associates has completed its 2021 North American customer survey, which evaluated 37 connector manufacturers. A total of 221 customers answered 18 questions relating to important issues such as quality, pricing, delivery, lead times, technical support, website usefulness, and more to determine the Top 10 connector suppliers.
Responses were gathered from several sales channels. The distribution of responses throughout the sales channel is shown in the following chart.
Note: 46% of participants were engineers and 23.1% were purchasers of connectors.
To measure overall website usability Bishop & Associates asked the following questions:
What is your overall satisfaction with the company website?
How do you rate the ease of finding connector products on the website?
Is there sufficient availability of technical documentation and is it easily accessible on the website?
Are you satisfied with the process of placing of orders electronically?
Response choices were:
7 = Extremely satisfied                     3 = Dissatisfied
6 = Very satisfied                               2 = Very dissatisfied
5 = Satisfied                                        1 = Extremely dissatisfied
4 = Neutral
2021 Top 10 Connector Manufacturers for Website Usability
Samtec, TE Connectivity, and Molex have ranked in the top 4 for website usability in the past two surveys. Samtec has staked out the number one spot in all five surveys. TE Connectivity moved back into second place for the first time since 2012.
2021 Top 10 Suppliers for Website Usability – Past Five Surveys
Samtec has maintained the number one position in the last five Bishop & Associates customer surveys – a remarkable achievement. Samtec, TE Connectivity, Molex, and Phoenix Contact have all been in a Top 10 position for the last five surveys. LEMO Connectors achieved the greatest improvement in website satisfaction rank moving from 23rd place in 2018 to 6th place in 2021.
A special congratulations to all our Top 10 achievers.
This is the last in a series of five articles related to the results of the 2021 Bishop & Associates North American Customer Satisfaction Survey of the Electronic Connector Industry. To purchase the full North American Customer Satisfaction Survey of the Electronic Connector Industry report, call Bishop & Associates at 630-443-2702.
No part of this article may be used without the permission of Bishop & Associates, Inc. If you would like to receive additional news about the connector industry, register here. You may also contact us at [email protected] or by calling 630.443.2702.
2021 Top 10 Connector Manufacturers: Best Overall Performance
2021 Top 10 Connector Manufacturers: On-Time Delivery and Meeting Promised Ship Dates
2021 Top 10 Connector Manufacturers: Product Quality and Problem Handling
2021 Top 10 Connector Manufacturers: Order lead times and price competitiveness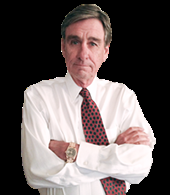 Latest posts by Ron Bishop
(see all)