2017 Top 10 European Connector Suppliers
The results of the 2017 Bishop & Associates European Customer Satisfaction Survey of the Electronic Connector Industry have been tallied. We are pleased to introduce the top 10 European connector suppliers for overall best performance.
2017 Top 10 European Connector Suppliers
Bishop & Associates' biennial European customer survey evaluated 46 connector manufacturers. The market research firm asked readers to weigh in on the companies they do business with; heard from 337 of your peers, who answered 18 questions relating to important issues, including: quality, pricing, delivery, lead times, technical support, and more; and then analyzed their answers to determine the top 10 connector suppliers.
The distribution of responses by job function and sales channel is shown in the following table:
Distribution of Responses by Job Function and Sales Channel
Note: 40.4% of participants were engineers and 44.5% were OEMs.
The Top 10 Best Overall Performers
Overall performance rankings were determined by 11 questions related to product quality, price competitiveness, turnaround times, and more. For each, survey participants were asked to choose one of the following:
6 = Extremely satisfied
5 = Very satisfied
4 = Satisfied
3 = Dissatisfied
2 = Very dissatisfied
1 = Extremely dissatisfied
The following table identifies the top 10 companies that received the highest customer evaluations in overall performance by average score, total responses, and base of origin.
Top 10 Best Performers – Questions 1-11*
Note: 6.000 is the highest possible score.
Samtec, Rosenberger, and ept respectively placed first, second, and third in the 2017 European Customer Survey. New to this year's list of top 10 connector manufacturers in the overall performance group are ept, Binder, and Yamaichi.
The following table is a comparison of this year's 10 top connector manufacturers' overall performance rankings versus the previous four years of survey results.
Top 10 Best Performers for the Past Five Surveys
Samtec placed first in all five surveys. Binder experienced the largest increase in rank from 2015 to 2017, jumping from 11th to 5th place. Rosenberger has placed 2nd in three of the last five surveys. WAGO has remained in the 7th or 8th position in all five surveys.
This is the first of three articles related to the results of the 2017 Bishop & Associates European Customer Satisfaction Survey of the Electronic Connector Industry. The articles to follow will further highlight the top 10 companies based on product quality, delivery timeliness, price competitiveness, and website evaluation. 
No part of this article may be used without the permission of Bishop & Associates Inc.
To purchase the full report, call Bishop & Associates at 630-443-2702.
Recently posted:
[related_posts limit="10″]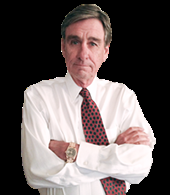 Latest posts by Ron Bishop
(see all)