FCI Expands Fiber Optic Connector and Cable Assembly Product Portfolio
FCI Expands Fiber Optic Connector and Cable Assembly Product Portfolio
FCI has expanded its optical product portfolio with the addition of optical couplers and on-board transceivers. Providing complete, cost-effective solutions that meet telecom and datacom requirements, FCI's optical couplers and on-board transceiver systems compliment its broad offering of optical connectors and cable assemblies. FCI demonstrated its optical couplers and the on-board transceiver systems at OFC 2013 on March 19-21, 2013 in Anaheim, Calif.
FCI's advanced multi-mode and single-mode optical tap, splitter, and star couplers deliver high-performance in harsh environments. Ideal for telecom, datacom, and military applications, the optical couplers feature ruggedized housings that isolate the fused fiber area and simplistic connector terminations.
The miniature 2×12 channel (TX=RX) single on-board transceiver system is designed to support next-generation Infiniband and Ethernet standards as well as other emerging intra box optical/electrical specifications. FCI provides two low-profile pluggable electrical connector options: A 1.0mm pitch LGA/BGA interface and a 1.27mm BGA/BGA Meg-Array connector. The on-board transceiver system has a small footprint to save precious PCB real estate. FCI offers different transceiver heat sink options to meet thermal application requirements.
"Each year, the OFC/NFOEC showcases the latest optical technologies and developments for the optical design community. At OFC/FNOEC this year, FCI Electronics continues its tradition of introducing our latest innovations and developments to the optical design community," said Thomas Scannell, director, marketing and business development, Americas. "As a major manufacturer of both high-speed copper and fiber optic interconnect solutions, FCI continues to expand our optical product portfolio of fiber optics connectors and cable assemblies, transceivers, splitters, and star couplers."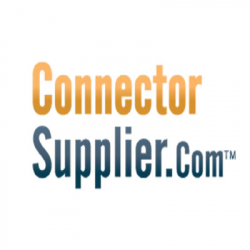 Latest posts by Connector Supplier
(see all)