Wire and Cable Accessories
This week's Product Roundup highlights wire and cable accessories from leading suppliers, including cable clamps, identification sleeves, marking systems, conduit, tubing, and backshells.
Wire and Cable Accessories 
Würth Elektronik
's new WE-EEL aluminum grounding cable clips enable the stable grounding and fixation of cables with diameters extending from 2.5–20.5mm and exhibit less than 0.01Ω of contact resistance. They are available in 12 different sizes to accommodate the full cable diameter range and can quickly and easily be affixed to circuit boards using an M4 screw to  provide low-contact-resistance connections between cable shields and grounding points including circuit boards, metal planes, or casings, to improve the cable's EMC properties. They are rated for operating temperatures extending from -40°C to +105°C and are available from stock in unlimited numbers, as well as in custom dimensions. Wire and Cable Accessories
TE Connectivity
's ZHD-SCE heat-shrink identification sleeves provide fluid, chemical, and fire resistance in a wide variety of harsh-environment rail, marine, motorsport, and industrial applications without compromising on safety or capabilities, effectively bridging the gap between its D-SCE and HX-SCE market sleeves, and are supplied in a ladder format (i.e., held horizontally between two polyester strips) to enable easy printing and kitting. Made of highly engineered, non-flame-propagating, low-toxic-fume materials completely free of all substances of very high concern (SVHC), including halogen, and resistant to all key rail and industrial fluids as defined by RW-2536, including diesel, the identification sleeves are compliant with REACH, RoHS, EN45545-2 R22 HL2, EN50343, NFPA130, and BS 6835 Cat II requirements. They have a 2:1 shrink ratio and are available in two colors (white and yellow), with room for one or two markers per sleeve, in two sleeve lengths (1" and 2"), and in nine diameters spanning 0.94" to 1.5". They also support operating temperatures extending from -55°C to +135°C and are guaranteed to print properly when using TE's WinTotal 6 software in conjunction with recommended ribbon and thermal transfer printers.
Power & Signal Group stocks SUMITUBE® SA3 dual-wall heat-shrink tubing by Sumitomo Electric Interconnect Products. Specifically formulated to provide environmentally sealed electrical splice connections in a wide range of harsh environment applications, and especially those in the automotive industry, the tubing has a durable, flame retardant, modified polyolefin outer jacket, is internally lined with fluid-resistant adhesive, and is supplied in a 4:1 shrink ratio to accommodate a wide range of component and splice diameters. Splices sealed with the heat-shrink tubing maintain effectively resist all automotive fluids, dirt and contamination, moisture, and underhood temperature cycling, flexure, and vibration while maintaining electrical integrity. The tubing is available in four standard sizes and cut lengths (27mm, 50mm, 65mm, and 1,220mm) and operating temperatures extend from -40°C to +130°C, the upper limit of which is its heat shrink temperature. SUMITUBE is made in the USA. 
Weidmuller
's all-in-one THM MultiMark thermal transfer printer marking system features 150 different marking products that can be incorporated within a single, compact, and modular housing to efficiently and cost-effectively generate a comprehensive range of labelling solutions for small to medium control cabinets and equipment builds. The highly versatile system is compatible with the company's M-Print® PRO printing software and its innovative line of reel-formatted MultiMark markers, which are designed to be placed on modular terminal blocks, wire and cable, and various equipment, and allows users to create identification markers with virtually any alpha-numeric and symbolic characters. The system can also incorporate an automated cutting and perforation tool to accommodate continuous materials including textile (e.g., polyester) adhesive labels, heat-shrink wire and cable sleeves, and PLC-field panel adapter labels. Additional features include an intuitive touch display, easy-to-read status indicators, 22 language options, and portability to support custom marker production both on- and off-site. It produces markers that are resistant to harsh-environment conditions, including those common to industrial environments, has a print resolution of 300dpi for easy-to-read identification, and is capable of printing 250 markers per minute. Wire and Cable Accessories
Amphenol Pcd'
s lightweight cable clamps for military and aerospace applications reduce weight by up to 55% compared to comparable metal clamps, enabling valuable fuel savings and spare weight for additional system add-ons. They have a high strength-to-weight ratio, are made with non-conductive and non-corrosive materials designed to last the lifetime of an aircraft, employ self-locking features to support quicker installation, fewer injuries, and labor savings, and meet or exceed industry-standard test requirements. The range is available in a variety of materials well suited for use in harsh environments, including PEEK and PEEK with 30% glass fiber clamp bands with silicone, EPR, nitrile, chloroprene, silicone, and fluorosilicone cushions and offers compatibility with standards including MS21919, M23190 and M23190/4, MIL-DTL-85052/5-/16 and ADEL 60000LDG, RTCA DO-160, and Airbus ABS1916. Options include the CC5516 Series clamps, 75P clamps, and 85P clamps.
Newark
stocks TE Connectivity's SWFR Single-Wall Heat-Shrink Tubing, which is made of irradiated, cross-linked polyolefin and provides cost-effective solutions for electrically insulating and mechanically protecting components, connections, and terminations. It has a 2:1 shrink ratio, a low shrink temperature that permits quick installation and reduces the risk of damage to temperature-sensitive components, and recovers at a relatively low 90°C, which facilitates rapid application. It is also highly flame-retardant — earning both UL VW-1 and CSA OFT flammability ratings — and halogen-free and emits minimal amounts of toxic or acidic gasses when burned, which enables employment in enclosed spaces. It is available in two flexible types: X2, a thin-wall tubing and X4, a very-thin-wall tubing that shrinks more than twice as fast as the X2 material, in sizes spanning 0.8 – 30mm, and in new marked versions that support easy identification. SWFR tubing is an excellent candidate for commercial, residential, industrial, automotive, and transportation applications including building equipment, commercial and consumer electronics, communication systems, industrial equipment, household appliances, motor vehicles, and mass transit systems.
BTC Electronic Components supplies heat-shrink tubing in a variety of sizes, thicknesses, shrink ratios, colors, and packaging options to insulate, protect, and seal wire and cables from abrasion, moisture, and other environmental hazards. Options include Glenair's Series 77 adhesive-lined heat-shrink boots, sleeves, and adapters, which provide mechanical and environmental protection for connector-to-cable transitions. This range is available in six specially formulated, RoHS-compliant, injection-molded polymers with shape-memory properties that allow the heat-shrink boots, sleeves, and adapters to return to their original shape when heated with a hot air gun, including zero-halogen polyolefin for regulated environmental safety applications and low-outgassing fluoropolymer alloy that meets NASA requirements. It also meets Airbus Defense and Space, Bombardier, Gulfstream, TACOM, and NAVSEA requirements and is available in 10 different colors for cable matching and color coding.
Phoenix Contact
's line of THERMOMARK ROLL and THERMOMARK ROLLMASTER thermal transfer printers allows users to quickly and easily mark and identify a variety of media, including endless heat-shrink tubing, self-laminating wire wraps, and adhesive labels. Its THERMOMARK ROLL printers provide compact marking solutions ideal for lower-volume jobs with minimal material changeovers, while its THERMOMARK ROLLMASTER 300 and 600 printers provide large, rugged solutions with 300dpi or 600dpi print heads for high-volume jobs. All of the company's heat-shrink tubing is halogen-free and compliant with MIL-STD-202G, SAE AMSDTL-23053, and SAE AS-81531 requirements and compatible with its CLIP PROJECT software, which allows users to easily customize exact sleeve lengths. In addition, a free material sample book and application example (a mini wire harness) are available upon request. Wire and Cable Accessories
PEI Genesis
stocks TE Connectivity's Raychem heat-shrink boots and molded parts, which complete the bridge between sealed cable assemblies and connectors and are designed for compatibility with nearly every electrical interconnect design. The molded components have an adhesive coating that forms a watertight seal to help protect cables from corrosion and mechanical abuse while also providing excellent electrical insulating properties. They are easy to install, resistant to solvents, extreme temperatures, and abrasion, available in both bulbous and slim-line shapes, and meet the requirements for most mass-transit, military, and commercial marine applications. They are also available in various materials with several different adhesives and precoats. Ideal applications include cable terminations, factory-built wire harnesses, and repairable cable assemblies.
Remke
offers an extensive range of industrial-strength, IP- and NEMA-rated stainless steel cord grips that provide durable electrical connections in demanding applications exposed to harsh environmental hazards ranging from high-humidity to high-powered washdowns and caustic chemicals to relentless saltwater. Stainless steel offers exceptional tensile strength, provides the highest levels of durability in severely corrosive environments exposed to acids, chemicals, and chlorine-bearing agents, and is rated for operating temperatures extending from -60°F to +1,000°F. It's also a durable, low-maintenance material with excellent fatigue and impact resistance and a smooth, minimally porous surface that is easily cleanable and hygienic. Remke's range of stainless steel cord grips is available in numerous sizes, configurations, and materials, including Type 304 stainless steel, which exhibits effective resistance to corrosion and oxidation, and Type 316 stainless steel, a heavy-duty composition that offers exceptional tensile strength and provides the highest levels of durability in severely corrosive environments, such as marine applications and FDA-mandated washdown applications in food processing facilities. It is also available with an ever-expanding list of cord grip options and add-ons, such as locknuts, O-rings, neoprene, silicone, or Viton™ bushings, and wire, stainless steel, galvanized steel, non-magnetic tin-coated bronze, plastic-coated galvanized steel, and non-metallic mesh. Adding wire mesh to a cord grip can better support the weight of vertical or sloping cables over extended periods of time by distributing stress over a large area to prevent excessive strain and cable pull-out, as well as damage to wire, cable, and flexible conduits. In addition, Remke's stainless steel cord grips are available with varying levels of customization, with free product design assistance, in small or large volumes, and with 100% product testing and quick turnarounds, and are designed, engineered, and manufactured in the US. Click here for selection tips.
SOURIAU – SUNBANK's Single-Arm Composite Backshell Series provides robust and reliable strain relief and damage protection for cables and harnesses in harsh-environment civil and military defense and aerospace applications, as well as significant weight savings compared to die-cast metallic versions. The backshells are made with a cost-effective, but highly reliable aerospace-grade thermoplastic composite material that's 40% lighter than aluminum, impervious to electromagnetic disturbances, and ruggedly resistant to high vibration and are available with an RoHS- and REACH-compliant, corrosion-resistant electroless nickel plating. They also have a ratcheting coupling ring with non-corrosive clips that provides audible confirmation of correct coupling and plated versions have a solderable ground lug. The series is compatible with MIL-DTL-38999 Series I, II, and III connectors, is rated for operating temperatures extending from -65°C to 175°C (unplated) or 200°C (plated), and is available in straight, 45°, and 90° configurations. Wire and Cable Accessories
Thomas & Betts
' T&B Liquidtight Systems™ stainless steel liquid-tight fittings for stainless steel flexible conduit provide excellent liquid ingress protection and conduit retention in petrochemical, pharmaceutical, food and beverage, and wastewater applications, and are available in various materials, including marine-grade SAE Type 316 stainless steel, which delivers superior corrosion resistance, UV resistance, and high-temperature performance to 105ºC. The range also features a unique, dome-shaped gland nut that prevents liquids from pooling at the electric box and a SafeEdge™ ground cone that securely attaches to the conduit for improved pullout performance that far exceeds UL requirements. The fittings are available in straight, 45º, and 90º configurations with sizes spanning 3/8" to 2" and NEMA 3, 3R, 4, and 4X ratings, and are also available with higher temperature insulators and sealing rings designed for use in applications with operating temperatures up to 150ºC.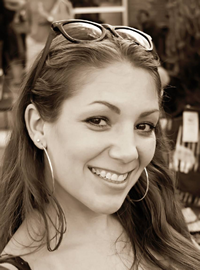 Latest posts by Christine Stieglitz
(see all)