Willkommen zu electronica!
Don't miss any of the latest product launches and technology highlights at this year's electronica: Let our electronica 2016 short list be your guide.
Then, check back with us on December 6 after the show to see a more thorough list of new connector products introduced at the show. We'll continue to bring you coverage of the connector world in 2017, as we see how those new products take their place in our ever-evolving industry.
Connected Worlds
Safe and secure: electronica 2016 to focus on the Internet of Things and the issue of security
The digital and analog worlds continue to converge. Machines have been controlled digitally for quite some time. But now, they communicate with one another with increasingly complex levels of detail and send information to the Cloud, where it is analyzed and compared. This is why the issue of security of data and applications is becoming a topic of intense discussion. CEOs of leading semiconductor manufacturers and leaders of OEMs and scientific organizations will express their views on the topic during the electronica 2016 CEO Roundtable. Traditionally held on the first day of the fair, it takes place in the electronica Forum in hall A3 at 11 a.m. on November 8, 2016.
Connectivity trends in three major areas will be the focus at the Fischer Connectors' booth (hall B2, stand 219). New products will be unveiled for miniaturization, data transmission, and sealing.
Mouser Electronics will take visitors to its electronica booth (hall A5, stand 524) on a virtual reality (VR) tour of its massive 749,996-square-foot (69.677 m2) state-of-the-art warehouse. Attendees will experience 3D 360-degree video displayed on Samsung Gear VR headsets. Simply by moving their heads or turning around, they will see a seamless view of Mouser's impressive facilities.
"Mouser is all about supporting and enabling innovation. Virtual reality is a cutting-edge way to tell our story. Effectively, viewers will follow the same process as a component, traveling through all the warehouse processes, from stocking the newest products to pulling, packaging, and shipping orders — taking part in a component's marvelous journey to their doorstep," explains Mark Patrick, Supplier Marketing & Business Development Manager, Mouser EMEA. Mouser will also give away more than 1,500 low-cost development kits in their Dev Kit Lottery.
Mill-Max (hall B2, stand 369) will showcase its vast and diverse product line, including its many series of spring pins and connectors, which fit applications ranging from ultra-low and low-profile pins to large diameter spring pins. New to the line is the 0919 3mm stroke spring pin, available loose or in single and double strips. It is designed for SMT termination and can be used at a minimum spacing of .100" (2.54mm). The 0973 is a solder cup, feed-thru wire-style spring pin. It accepts up to 20AWG wire and has a maximum stroke of .080" (2.03mm) and can be used at a minimum spacing of .100" (2.54mm). Mill-Max also offers a variety of Target Connectors that mate with many of the spring connectors. The 1578 series, on tape & reel, are flat discs used as target connectors. They are available in four heights, from .025" (.63mm) to .055" (1.4mm) +/-.002" (.0508mm) tall and are perfect for applications where vertical space is at a premium. Samples of these parts and many more are available at the booth.
I-PEX Connectors (hall B, stand 528) will showcase all I-PEX products, with a focus on the two newest high-speed connectors, Novastack 35-HDP and Cabline CAII. I-PEX will also feature their new ESTORQ Sensor (Electrostatic Capacitance Torque Sensor) for the robotics/factory automation market, and ISH automotive connectors.
Visitors to ODU's booth (hall B2, stand 143) will be introduced to the new ODU-MAC Blue-Line connector series. Easy to use, efficient, and flexible, the new ODU-MAC Blue-Line complements the ODU-MAC portfolio and stands out as a cost-efficient solution for a wide range of applications. ODU is the first manufacturer to provide a standard plastic housing with ODU's spindle lock, which makes for easy locking and opening of the housing through one single twist. This only requires five units of space. A large variety of plastic or metal housings ensure maximum application flexibility. The hybrid manual connector solution can be easily installed and uninstalled on site. The assembly and disassembly of the modules are simple and tool-free, due to ODU's clip principle. In addition, crimp contacts allow for easy assembly. Effective contacting through separate PCB termination modules, more than 10,000 mating cycles, and the highest packing density round off the features of the ODU-MAC Blue-Line.
Molex (hall B3, stand 137) will highlight a broad range of dedicated industry sector offerings, including Industrial Automation, ruggedly designed, engineered and constructed infrastructure solutions for harsh-duty manufacturing environments such as automotive, food and beverage, materials handling, and commercial vehicles; Automotive, solutions range from standard sealed and unsealed connector products to custom-built power and signal harnesses for the powertrain and in-car entertainment; Telecommunications & Networking, high-speed signal and high-power connectors, along with participation in industry standards, deliver a broad offering of telecom and networking solutions; Data & Computing, the broadest selection of networking, cabling, and storage solutions for high-end servers and workstations to leading-edge storage devices; Wireless Infrastructure, microwave and RF solutions, including radio components, base station equipment, and antenna systems; Medical, a broad portfolio of innovative and reliable interconnect products provide unlimited possibilities for the medical electronics industry; Commercial Vehicle, whether designing next-gen tractors, trucks, or boats, Molex's range of electronics, networking, and powertrain transportation solutions make innovation possible; and Civil Aerospace, cabin networking solutions, including audio and video programming, as well as in-flight connectivity for satellite and internal telephony, data communications, Wi-Fi, and mobile telephony integration. 
Bulgin (hall B2, stand 271) will showcase its broad range of connectors and switches. Attendees will have the chance to explore the company's portfolio of electronic components, including the full catalog of Arcolectric products and the popular Buccaneer series of waterproof connectors. The recent integration of Arcolectric products into the Bulgin portfolio broadens the selection of components and value-added solutions available under one roof. This not only simplifies the procurement process, it also ensures a more comprehensive and wider reaching service for customers across diverse sectors. In addition to showcasing its renowned Buccaneer range of environmentally sealed connectors, Bulgin will also be unveiling a new range of industrial automation connectors at this year's electronica exhibition. The M Series interconnects have been designed to offer flexible and reliable connectivity solutions for a variety of rugged automation applications. 
Amphenol (hall B3, stand 541) will present solutions at this year's electronica show that meet the most challenging requirements of the industrial market. Special attention is dedicated to these key market segments: Industrial Automation; Heavy Equipment; Commercial Aviation; Mobile Networks; IT & Datacom; Broadband and Sensors. The Amphenol team now includes the FCI portfolio of products, which significantly expands customer's choices. 
Avnet Silica, an Avnet Inc. company (hall A4, stand 179), will showcase its advanced solutions for the Internet of Things (IOT) and automotive development with three demonstrations that highlight the power and flexibility of its Visible Things™ IoT platform. This platform delivers rich functionality from edge to enterprise with outstanding cost, power, and size specifications. Leading-edge features of Visible Things include embedded vision, security, cognitive analytics, and application-specific elements aimed at industrial markets. Featured in the automotive area (hall A6, stand 127), Avnet Silica's automotive offering encompasses a broad range of solutions from both established market leaders and technology pioneers, including gesture control, embedded vision, in-vehicle networking, and gateway products. The company's uniquely comprehensive line card supports customers in the increasingly complex automotive landscape. Avnet Silica's automotive showcase at electronica 2016 will reinforce the next revolution in this growing industry, and show how customers can stay ahead of the curve in fast-developing areas such as autonomous vehicles, the connected car, security, and eMobility.
AVX Interconnect will showcase the 15 board-to-board, wire-to-board, battery, and pogo-pin connectors featured in its innovative new interconnect sample kit at electronica 2016 (hall B6, stand 314). Available as both a physical sample that enables two active demonstrations and as an interactive online simulation, AVX's new interconnect sample kit highlights solutions that are ideal for use in consumer, medical, industrial, and IoT applications that demand small size and high-reliability performance, and features several of the STRIPT UL-approved, insulator-less single contacts AVX pioneered to deliver complete connector performance with lower costs and profiles.
Recently published:
[related_posts limit="10″]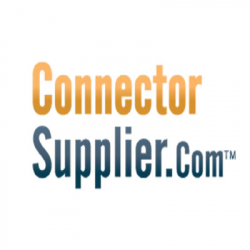 Latest posts by Connector Supplier
(see all)