Transportation Connectors Go the Extra Mile
A roundtable discussion with ITT Cannon, TE Connectivity, and AVX Interconnect about connectors and cabling in cross-market, automotive, off-highway and agricultural vehicle, rail, and commercial aviation markets.
We talk to three of the connector companies that are innovating components for the transportation market. They share insights on what's coming next for this exciting and rapidly changing sector.
Cross-Market Connectors and Cabling 
CS: What connector and cabling demands do the automotive, rail, commercial aviation, commercial shipping, leisure boating, off-highway, and agricultural vehicle markets have in common?
Lorenzo Bonadeo, Market Director, Transportation, ITT Cannon: For aluminum connectors used across all of these varied markets, platings that extend performance and durability in harsh environments are key. RoHS and REACH have had an important impact in recent years, and there are now a variety of environmentally friendly plating options available. These range from nickel to zinc cobalt to ITT Cannon's Blue Generation plating, which delivers a best-in-class combination of extreme durability, conductivity, and shielding performance comparable to the now-restricted cadmium plating.
Russ Graves, Aerospace Business Development Manager, Global Aerospace, Defense, and Marine (AD&M), TE Connectivity: Each of these markets is, in its own way, a harsh environment for connectors, wiring, and sensors. For example, sealing a connector from moisture ingress would cut across many different markets, but how the sealing is technically accomplished, the specific level of sealing, and the industry-accepted connector form factor is different from market to market. Within our Aerospace, Defense, and Marine Business Unit (AD&M), we are often challenged to make sure that our wiring products are compatible with our connector solutions. In customer applications, it's the interface of these technologies that create issues. Also, to satisfy aerospace industry requirements like Electrical Wiring Integrated Systems (EWIS) our customers need to prove that all the electrical interconnection components are working together as a completely compatible system.
Matt McAlonis, Senior Manager for Product Engineering, Global AD&M, TE Connectivity: Common connector and cabling demands for these markets include expectations for high-reliability, compatibility with industry standards for a robust product ecosystem, and the ability to adopt and incorporate the latest products and signaling technologies. Security has also risen to valuable importance, especially in the context of autonomous navigation capability. In the future, these markets will have more and more overlap with the electrical protocols adopted.
New Product Innovations



CS: Has your company ever designed and developed an innovative, completely new-to-market connector or cabling product for use in human or freight transportation applications?
Tom Anderson, Connector Product Manager, AVX Interconnect: AVX recently developed a new, first-of-its-kind, off-the-shelf, high-reliability, wire-to-board (WTB) connection system that combines the two of the most proven-reliable contact technologies in the automotive industry — press fit/compliant pin and insulation displacement contact (IDC) — into a single ruggedized package.
Designed to replace costly two-piece FFC/FPC connector systems in critical, quality- and cost-conscious automotive applications, the new 53-8702 Series IDC/Press-Fit WTB contacts improve implementation efficiency and reliability in harsh environments, enable problem-free conformal coating, enhance design flexibility, and remain effective for 10+ years or throughout the life of a vehicle.
Combining these two trusted contact technologies in a single high-reliability solution achieves the perfect marriage of materials and contact geometries required for robust, double-ended, cold-welded, and gas-tight WTB terminations in critical automotive electronics subject to high shock, vibration, and temperatures, including sensors and vehicular computers, such as airbag, engine, and transmission control units. We also expect that, as engineers test and validate samples, additional applications outside of automotive will be identified as well.
Ravi Kelkar, Product Manager, ITT Cannon: Throughout our 100+ year history, ITT Cannon has invented a number of innovative products and solutions to meet the needs of our evolving customers and markets. One of the most recognized — and still widely used — is the D-Subminiature rectangular connector (D-Sub), which is named for its distinctive D-shape and small design package. The D-Sub was invented by Cannon engineers in 1952 in response to customer and marketplace demand for smaller, high-performance electrical connectors capable of transmitting signal and power. Our willingness and ability to break with tradition and try a new connector design was rewarded with the first D-Subminiature connector patent in 1957, and we have remained synonymous with D-Sub innovation ever since.
Originally invented for use on commercial and military aircraft radio systems, the Cannon D-Subminiature product line expanded to include multiple connector types, backshells, and accessories and became the first-ever multipurpose connector ideal for a wide range of different markets and applications. For decades, they were used in consumer products such as TVs, printers, stereos, and video game consoles. Today, variants including high-reliability space-grade D-Subs, combo-D Connectors, combo-D with high-efficiency power (HEP) contacts, double-density D-Subs, environmentally sealed D-Subs, and D-Subs with crimp, solder cup, and PCB terminations are used for commercial aerospace satellite systems, as well as a number of military, medical, and industrial applications. The D-Sub's versatility has made this Cannon invention one of the most widely used connectors in the world.
Matt McAlonis, TE: We have several unique development stories, but one of the best is probably the MULTIGIG/VITA 46 (VPX). The first solution in the MULTIGIG family was the lightweight MULTIGIG RT 2 connector system for VPX applications up to 10Gb/s. It features a robust, pin-less backplane connector interface and a wafer-based design in place of pin contacts, which enables cost-effective sequencing and flexible electrical customization and reduces field failure rates in card-edge systems. This product represented a huge step forward in the world of rugged computing and C4ISR-enabling technology and became the standard for VITA 46.
Its wafers can be made for differential or signal performance, and the impedance, propagation delay, and crosstalk can be customized to suit customer requirements. It can also be combined to provide the density, data, throughput, and signal integrity required for the modern computer, communications, military, medical, or industrial control industries.
We then improved on our initial innovation with the release of the MULTIGIG RT 2-R connector, which was designed to meet VITA 72 environmental performance while leveraging all of the technical and economic benefits of VITA 72 VPX. It features a backwards compatible and intermateable quad-redundant contact system and ruggedized guide hardware that further improves reliability in high-vibration environments by doubling the number of contacts points in the previous version.
CS: What specific characteristics make your product unique compared to other solutions available for this market? What unique benefits does your product offer that specifically address this market's needs?
Tom Anderson, AVX: Our new IDC/Press-Fit WTB connectors feature two phosphor bronze contacts per position, each of which exhibits superior fatigue resistance over the extreme temperature and deflection ranges common in automotive applications, and achieve a combination of plastic and elastic deformation that provides high-reliability, gas-tight, cold-welded terminations. The series is currently available in five positions rated for 6–10A depending on wire size, 125V, operating temperatures spanning -40°C to +125°C, and a single termination cycle. Benefits of the new series include:
Redundant contact systems for enhanced wire retention and PCB attachment strength.
The ability to replace costly, two-piece connector systems with a single solution comprised of the two contact technologies most revered for their ability to deliver high-reliability connections capable of withstanding extreme temperatures, shock, vibration, and thermal expansion over long lifetimes in automotive applications.
The ability to connect two PCBs that are in close proximity, but not in the same orientation or alignment location for a traditional board-to-board connector more reliably than the FFC/FPC cables typically used to jumper between two zero insertion force (ZIF) connectors, especially in high-vibration automotive applications.
Improved implementation efficiency over FFC/FPC connectors via the use of multiple color-coded discrete wire gauges with higher current-carrying capacities, which can facilitate easier and more traditional wire dressing and routing throughout vehicles.
Compatibility with potting processes without any risk of ingress, unlike traditional, elastic-only contact systems, which are vulnerable to potting material ingress during both the potting process and thermal expansion.
Dual assembly methodologies that allow for either pre-installation on a PCB during the board build process, enabling wires to be inserted and pressed into place with any standard flat rock seating tool upon final assembly, or pre-installation on a wiring harness, enabling the connector to simply be pressed into the PCB upon final assembly, the latter of which is especially well suited to conformal coating processes.
Ravi Kelkar, ITT: Since its introduction 65 years ago, Cannon D-Sub connectors have offered unique features and benefits based on customer, market, and application needs. When first introduced, the D-Sub was designed as a simple two-row connector with solderable contacts in a small, rectangular package. Since then, they have evolved to offer various shell sizes, contact layouts, and types designed to suit a range of different applications.
Two of our current D-Sub connector products offer distinctive features and benefits for market-specific applications. Our Combo-D with High-Efficiency Power (HEP) Contacts features one of the smallest packages available, loaded with cutting-edge, canted coil-spring technology that increases electrical current carrying capacity 62% to 75% over standard size 8 contacts, improves efficiency, and reduces costs. It also offers exceptional versatility, including power and signal in the same layout, various termination, plating, and mounting options, and compatibility with both Cannon and competitors' Combo-D connectors.
Our space-grade, high-reliability D-Sub connectors were first qualified by NASA in the 1960s, and were used in PCB and panel-mount applications in space flight and satellite systems. Today, they remain the connector of choice for satellite manufacturers and designers worldwide. NASA requires materials that ensure low levels of residual magnetism (or magnetic permeability) and low to no outgassing.
Many connector manufacturers use elastomers and plastics that contain compounds that may outgas over time, so it is essential that these compounds be removed before final assembly and launch, usually by means of a bake-out process. ITT Cannon is one of the only space connector manufacturers to have developed specialized polymers that meet NASA outgassing requirements even before the bake-out process.
Revise, Refresh, Repurpose
CS: Have you ever significantly modified an existing connector or cabling product that was initially developed for one human or freight transport market, or another market entirely, for use in another human or freight transport market?
Wayde King, Product Manager, ITT Cannon: We modified the latching system design on our circular CLC Series connector — which was originally designed for use in automotive CAN bus, transmission sensor, and diesel fuel injector applications — and integrated it into our new MKJ Clip Lock mini circular connector for commercial aerospace applications, including avionics and in-flight entertainment, connectivity, and cabin systems designed to improve the passenger experience.
By replacing the higher-cost latching components in our existing MKJ line with a modified version of the lower-cost, quick-connect, clip-lock latching system in our original CLC design, we were able to achieve a more competitively-priced version of the compact, robust, and lightweight miniature circular MKJ Series that has the potential to be used across multiple markets and applications. We will also be exploring potential MKJ Clip Lock applications in the durable medical equipment (DME) market during 2018.
CS: How is the modified product different than the original with regard to design, performance capabilities, and benefits?
Wayde King, ITT: Rather than the plastic housing used in the original CLC connector, we used a high-grade aluminum housing for the MKJ Clip Lock Connector to provide shielding capabilities for higher-speed applications. We also used numerous clocking configurations to eliminate mismating, as well as high-density, size 23 machine contacts for a smaller design package.
CS: Which previously unfulfilled or insufficiently filled demand(s) did your modified product fill?
Wayde King, ITT: Cannon's MKJ Clip Lock Connector is designed to offer space-saving benefits, but it also only requires axial force for mating the two connectors. No bulk tools are required — only two fingers to grip the shell to connect or disconnect without twisting, which allows multiple connectors to be mounted closely together.
CS: Did you face any challenges during development? If so, how did your engineering team surmount them?
Wayde King, ITT: One of the biggest challenges was the integration of the clip to ensure function with different curves and allow the connector to be easily unmated. Our engineering team used prototype facilities to develop and test various options throughout the design phase.
CS: Was your innovation prompted by a customer request?
Wayde King, ITT: Yes. Our customer, a leading developer of in-flight entertainment and communication (IFEC) solutions for the commercial aerospace market, required a robust, high-volume connector with a positive latch system at a very competitive price. Until our MKJ Clip Lock came along, their options were limited to more costly connectors and those that required a rotational rather than axial force for unmating.
Focus on the Future
CS: Which transportation markets do you expect to encourage the most exciting new connector or cable product developments and why?

Matt McAlonis, TE: Expectations in the commercial aviation market are driven by passengers' desire for the conveniences of home entertainment, connectivity, meals, rest, and relaxation. Travel is in high demand, so the market is rapidly growing and sure to encourage some exciting new connector and cable developments.
The autonomous vehicle market will also drive an increase in sensor, navigation, and security systems, and I would expect this to include farming and agricultural vehicles as well.
CS: What new design elements, performance capabilities, or other features do you expect future connector or cable products designed for these markets to have and why?

Matt McAlonis, TE: Connectors and cable must supply both power consumption requirements and data management capabilities. Sensor data must be transported and processed so this information can be used in real-time situations.
CS: Hybrid connectors, modular connectors, and compatibility between connector and cable products manufactured by different suppliers seem to be recent trends in many of these markets. Do you expect these trends to decrease in importance, remain steady, or continue to grow? Why, and in which markets?
Matt McAlonis, TE: Industry standards and the desire for robust product supply chains will drive purchasing teams toward redundant product sources with proven performance and intermateability data. This is especially critical for high-volume markets, such as automotive and commercial aerospace.
CS: OEMs are always searching for cost-effective connector and cable products, even if it's not their number-one priority for a particular design. How can connector or cable products keep up with these demands while also evolving in design and functionality?
Russ Graves, TE: In the long-term future, the commercial aerospace is looking to trend the same why as automotive — toward all-electrical and hybrid-electric power for flight. This trend should continue to drive up the total electrical power used on the aircraft and to push to higher-voltage systems.
TE Connectivity is well positioned with a variety of solutions to deal with the higher-power needs of aircraft systems, extending from higher-temperature power cables to faster and smarter power switching products, like relays and contactors. We can also pull from the reliable experience of our automotive market team to identify connections that are safer for aircraft maintenance personal and easier to install.
At the altitudes that jet aircraft fly, higher voltages create concerns about corona discharge affecting electrical wiring system components, including wires, cables, and connectors. We are studying the effects of corona at altitude and are focused on new materials that we can utilize in our electrical components to better survive corona discharge events.
Matt McAlonis, TE: Innovation must occur at both the product level and at the manufacturing level, and advances must be made in factory efficiencies and automation.
Standards and Regulations
CS: Are there any new or pending standards or regulations that will/are likely to affect future connector or cable product designs in one or more of these markets?
Matt McAlonis, TE: Electrical protocols and electronic chipset designs will drive future product performance requirements, and legislation in materials restrictions will drive product compliance in these respective areas.
Automotive
CS: Which automotive applications do you expect to encourage the most exciting new connector or cable product developments and why?
Matt McAlonis, TE: Electric and hybrid vehicles will create challenges in voltage and current carrying capabilities. New safety requirements will emerge with battery and system evolution, and internet accessibility and autonomous navigation options will create new risks in security and safety.
CS: What specific automotive application demands do you expect to have the greatest impact on future connector or cable product designs and why?
Lorenzo Bonadeo, ITT: Electric vehicle (EV) charging infrastructure is critical to the widespread adoption of EVs in the coming years. A key challenge is overcoming consumer range anxiety by delivering high-power charging solutions that are ultra-fast, safe, and ergonomic to use. This will require innovation in connectors, cabling, and design.
Matt McAlonis, TE: Sensor data collection and management will create new opportunities for high-speed connectivity and antennas in automotive applications.
CS: What is the most innovative connector or cable product you've developed for the automotive market?
Lorenzo Bonadeo, ITT: ITT Cannon has tackled the EV range anxiety challenge by developing an innovative, liquid-cooled High-Power Charging (HPC) connector, cable, and cooling unit solution that enables ultra-fast charging up to 500A at 1,000V and can deliver a 60-mile/100km charge in just minutes. A high-performance, non-flammable dielectric cooling liquid runs from the cable throughout the connector's contact system, delivering excellent heat dissipation. The result is a patent-protected, weight-optimized cable design with a minimized cable diameter that provides a highly flexible, ergonomic, and easy-to-use solution for the global EV market. Without liquid cooling, the cable would bulkier and heavy, which would make it difficult for many mainstream users to handle.
CS: Was your innovation prompted by a customer request?
Lorenzo Bonadeo, ITT: Our HPC development was the direct result of inquiries and questions we received from Tier 1 automotive manufacturers who were looking for a new level of charging performance not previously seen. They know the charging infrastructure is critical to their EV plans and that ultra-fast charging was where they ultimately need to be. Our engineering team took up the challenge and, with the voice-of-the-customer clearly in mind, started to develop what has become our liquid-cooled HPC solution.
Off-Highway and Agricultural Vehicles
CS: What specific off-highway and agricultural vehicle application demands do you expect to have the greatest impact on future connector or cable product designs and why?
Lorenzo Bonadeo, ITT: Sensors, cameras, diagnostics, controls systems, and the like are leading to significant increases in the quantity and complexity of connectivity within these vehicles, which results in more wiring and more connectors. As such, connectors are increasingly expected to offer higher pin-counts in smaller, weight-optimized form factors that are cost effective and easy to install. A good example is our new CTC Series. This cable-to-cable interconnect solution was developed to address both current and future off-highway and agricultural vehicle applications for harsh-environment vehicle wiring requirements.
CS: What is the most innovative connector or cable product you've developed for the off-highway and agricultural vehicle markets?
Lorenzo Bonadeo, ITT: Our Modular APD Interface simplifies the management of our APD connectors in cabin-to-chassis applications on the vehicle production line. As connectivity has increased and wiring has become more complex, the mating, unmating, and reconfiguration of interconnects has become a more complex and time-consuming process. The unique modular interface we developed allows multiple connectors to be managed via a single, modular plate that is easy to install, fully customizable, and makes managing interconnects simple and fast.
CS: What unique benefits does your product offer that specifically address this market's needs? 
Lorenzo Bonadeo, ITT: The Modular APD Interface saves time, saves space, and reduces complexity during both initial assembly and subsequent service and upgrade activity. The system delivers exceptional flexibility to add or change connectors as additional vehicle services are developed and to implement standardized, yet customizable, connector systems for multiple applications. For instance, cabins sometimes need to be removed from their chassis several times during the assembly process, and this interface makes working with Cannon APD interconnects during this process simple, fast, and pain-free.
Rail
CS: Which rail application demands are most challenging to accomplish? How have you surmounted these challenges in recent connector and cable product designs you've introduced?
Lorenzo Bonadeo, ITT: In rail, as in many other markets, there is an increasing demand for high-speed data services for both train controls and passenger connectivity. A key challenge is delivering this high-speed solution in a connector that meets the extremely demanding reliability and harsh-environment requirements of the rail market. ITT Veam's FRCIRM12 data transmission connectors meet this challenge by combining Veam's extremely reliable and robust FRCIR connectors with M12 and coax contacts. The result is a series able to provide up to 10-gigabit Ethernet (GbE), multifunction vehicle bus (MVB), wire train bus (WTB), and video lines within the same connector, with optimal sealing and extreme shock and vibration resistance for the harshest rail car environments.
Commercial Aviation 
CS: Which commercial aviation applications do you expect to encourage the most exciting new connector or cable product developments and why? 
Russ Graves, TE: The eventual market shift toward all-electric and hybrid-electric power for flight, which will require higher-voltage systems that are impervious to corona discharge.
CS: What specific commercial aviation application demands do you expect to have the greatest impact on future connector or cable product designs and why?
Russ Graves, TE: At TE, we are very focused on higher voltage and power, as described above; higher speeds and bandwidth for both high-speed copper and fiber optic solutions across wiring, termination, connector, cable management, and harness accessory product lines for avionics and IFEC applications; and electrical grounding and bonding solutions for composite aircraft designs — in particular, dealing with the challenges of lightning strikes on composite airframes.
For additional responses, please visit our 2018 Transportation eBook.
Interested in a specific market? Click a market below for current articles and news.
Automotive, Consumer, Industrial, Medical, Mil/Aero, Datacom/Telecom, and Transportation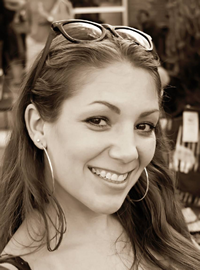 Latest posts by Christine Stieglitz
(see all)